We all have been in this situation!!! Wondering what to cook with as much as less ingredients possible, that too when your little one is pestering for a sudden snack!!! This Week, for the next 3 days i will be posting on the theme
5 Ingredients Fix, theme for this month's Kid's Delight, hosted by Pavani. Recipes that requires only 5 or less than 5 ingredients. You will be surprised to see so many delights that can be prepped with No Fuss ingredients. Today's recipe is a delight, it has less ingredients and takes less time to cook also. When you have a sudden guest or a your kiddo's Sudden Chocolate Pang or a Sugar Rush, Make this healthy Fudge and Enjoy. These Bars make a wonderful gift too!!! No Gift is better than a Box full of Chocolate treats!!!!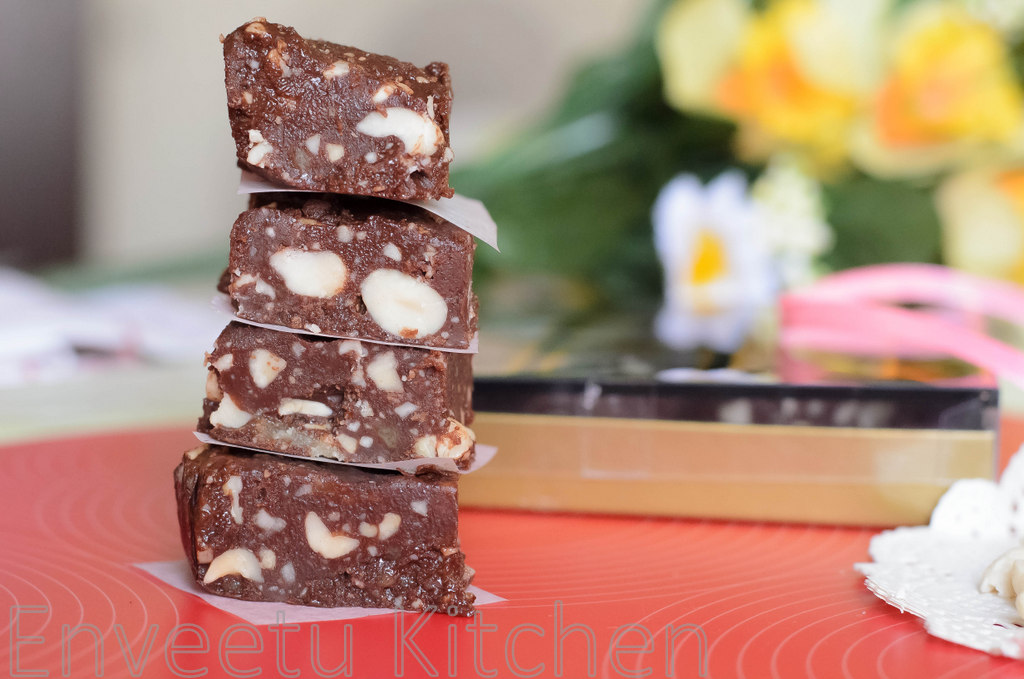 Recipe Source : FoodFood Channel
Ingredients
1 Cup Grated Jaggery (see notes)
1 Cup Grated Dark Chocolate
1 Cup Skinless Peanuts
1 tsp Cinnamon (optional)
2 tablespoon Butter + some for greasing the tray


Method
Grease a Square tray with butter and keep it ready.

Take the Skinless Peanuts, in a Microwave Safe Pan, add half teaspoon of butter and Cook it @ Microwave high for 2 minutes. This is to Roast the peanuts. Take it out and let it cool.

Once Cooled, grind it coarsely. Take care not to powder it, we want it to be coarse. you can even pound it using a Pestle only.

Heat a Shallow pan with 2 Cups of Water. When the water starts boiling, reduce the flame (Double-Boiler Method)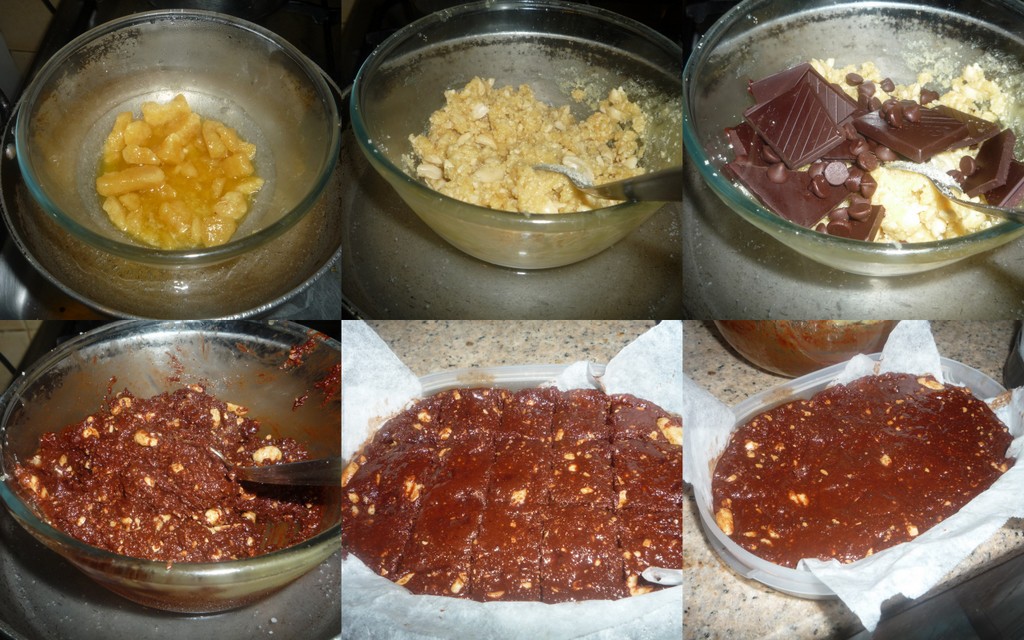 Take the Grated jaggery and butter in a heat-proof bowl and place it over the Simmering Water and let the jaggery melt.

Keep Stirring while it melts, it will take about 8-10 minutes, depending on how fine the jaggery is grated.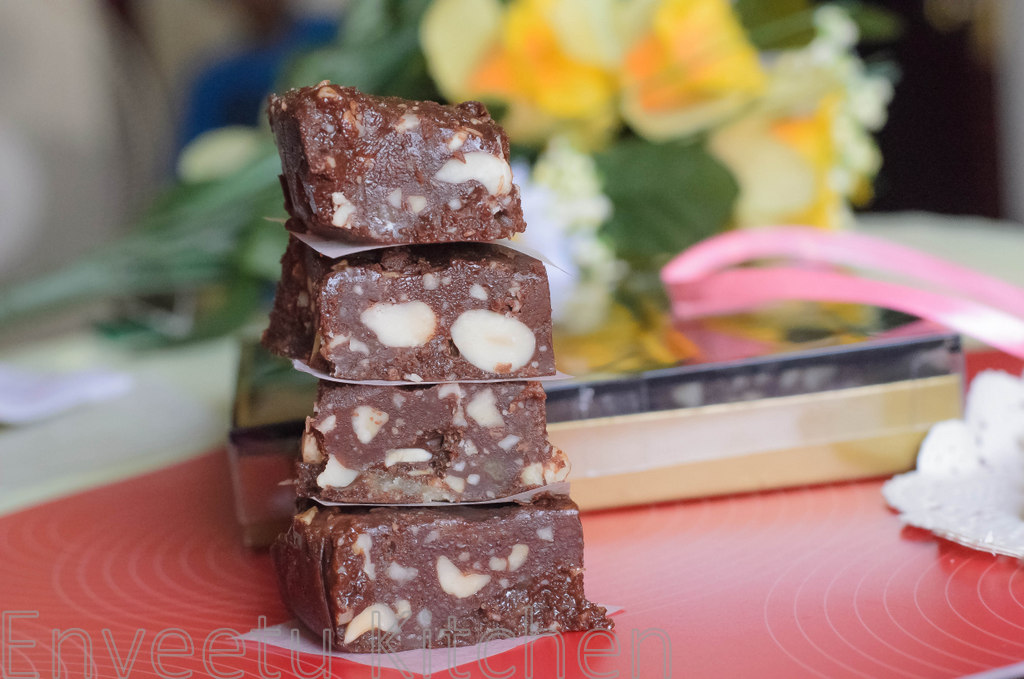 Once the Jaggery melts, add the coarsely pounded peanuts and give it a good mix. When the Peanuts are completely coated with jaggery, add the grated dark chocolate and cinnamon to it and mix well to coat.

Take it off the stove, transfer the mixture into the greased pan, smoothen the top using a Spatula or a parchment paper.
Let it cool in the room temperature for 10 minutes. Using a knife make light markings on top for cutting, Refrigerate for atleast 2 hours for it to set.

While serving take it, use a sharp knife break it along the marked lines and Gobble!!!

Once taken out, the chocolate will start melting, so make sure to store in the fridge.
Notes
If the jaggery variety you are using is bit dark and more sweet than the regular ones, then reduce the quantity to ¾ Cup.