We are celebrating our Blogger Buddy, +Srivalli Jetti's Birthday today. We Blogging Marathon Members, are throwing her a surprise virtual party.
We decided to cook something delicious from one of her blogs, yup she has 2 blogs Spicing your life and Cooking 4 all seasons. How she manages both, along with a full time work and her family, is still a surprise to us. With all this under her arms, she also manages a bunch of misfits, yup our group, to blog under some adventurous, great, testing themes. I m so happy to be a part of this crazy team of ours!!
I have topped with Chocolate ganache to make it more appealing for my lil ones, they gobbled the cream topped muffins. These are p
erfect for your kids snack box or as an after school snack.
Ingredients
3 pods of cardamom, crushed
50 grams or 3 tablespoon of butter, melted
150 grams or ⅔ cup of Sweetened Condensed milk
50 grams chopped dark chocolate, i used 85% lindt dark chocolate
For the Chocolate Ganache
50 grams lindt dark chocolate, broken into chunks
Melt the chocolate in microwave for a minute. Whisk butter into it. To the smooth chocolate add whipping cream little by little and whisk to form a thick cream. Refrigerate until use.
Method
Sift together flour, baking powder and soda. Add crushed cardamom and chocolate chunks to it. mix well. In a blender, blend banana and milk to smooth liquid.

Cream together condensed milk and butter. Add the banana-milk liquid to this condensed milk & mix well.

To this add the flour mix and using a spatula, mix slowly, in a single direction for the flour and liquid to mix well.

Grease and line muffin pans with liner. I have used 12-mini muffin pan and one small bowl to bake these muffins.

Drop spoonfuls of batter into each muffin hold. I had about 3-4 tablespoon of batter, which i used in a small bowl to bake in the Microwave.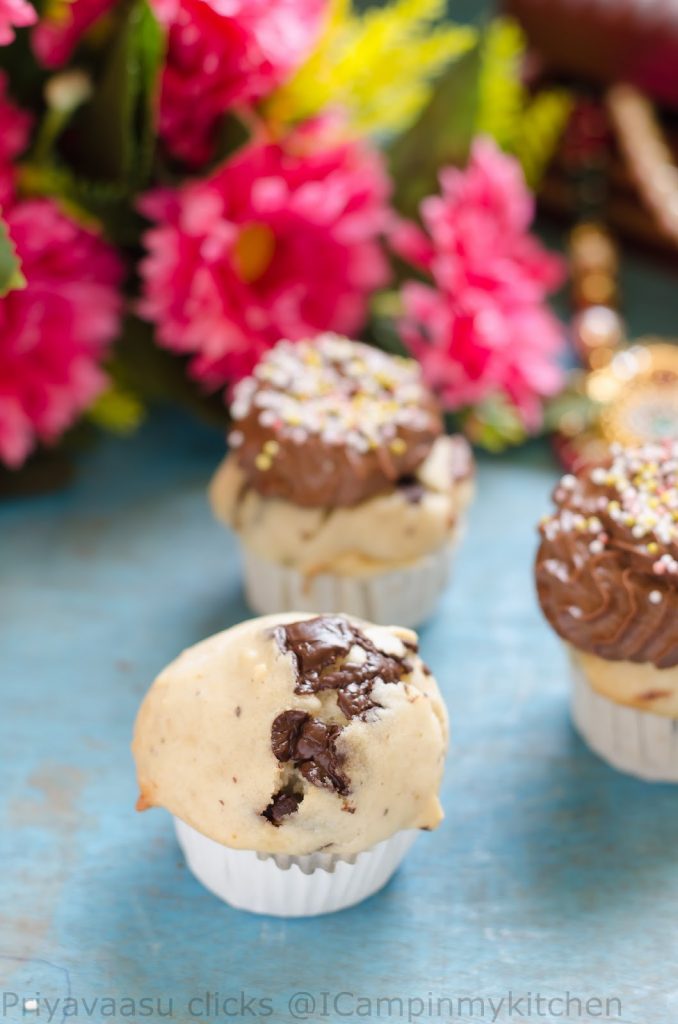 To Bake in the Microwave
Microwave high for 2 minutes, Let it sit for 10 seconds inside the microwave. Take it out, let it cool. Decorate with chocolate ganache and serve.

If baking in the microwave, make sure the batter is a bit loose, not a tight batter. If you scoop the batter using the spoon and drop it, it should drop smooth, easily. Since, microwave absorbs liquid pretty fast, if the batter is too tight, you might end up with a hard cake.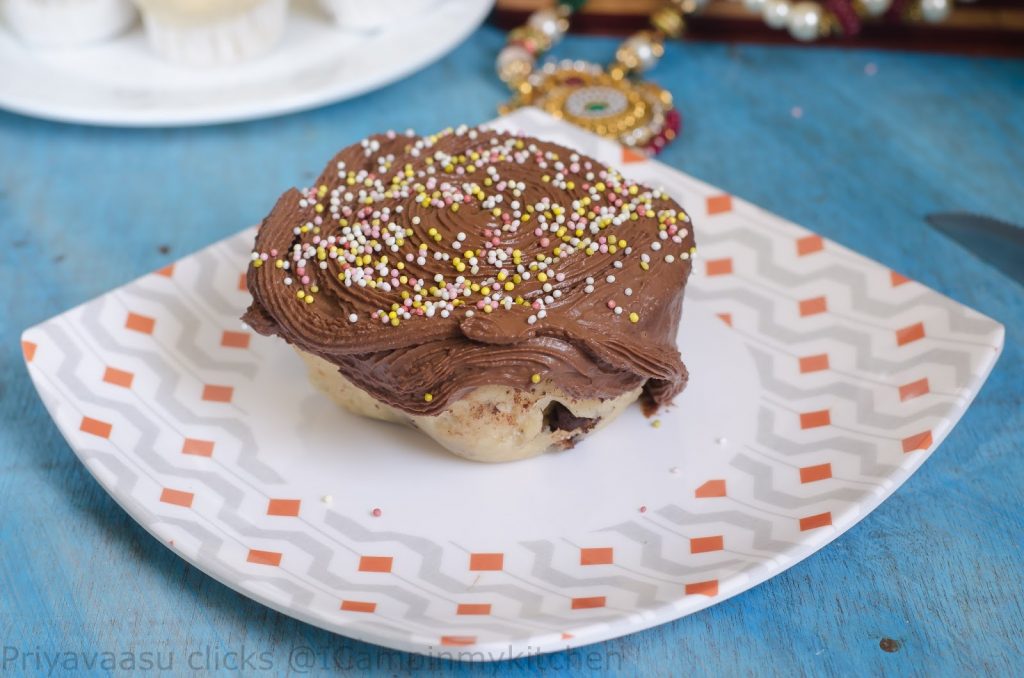 To Bake in an Convection Oven
Preheat the oven to 200C. Bake the muffins for 15-18 minutes. mine was done by 16 minutes. Take it off the oven. Let it cool completely on a wire-rack.

Pipe some chocolate ganache on top, serve.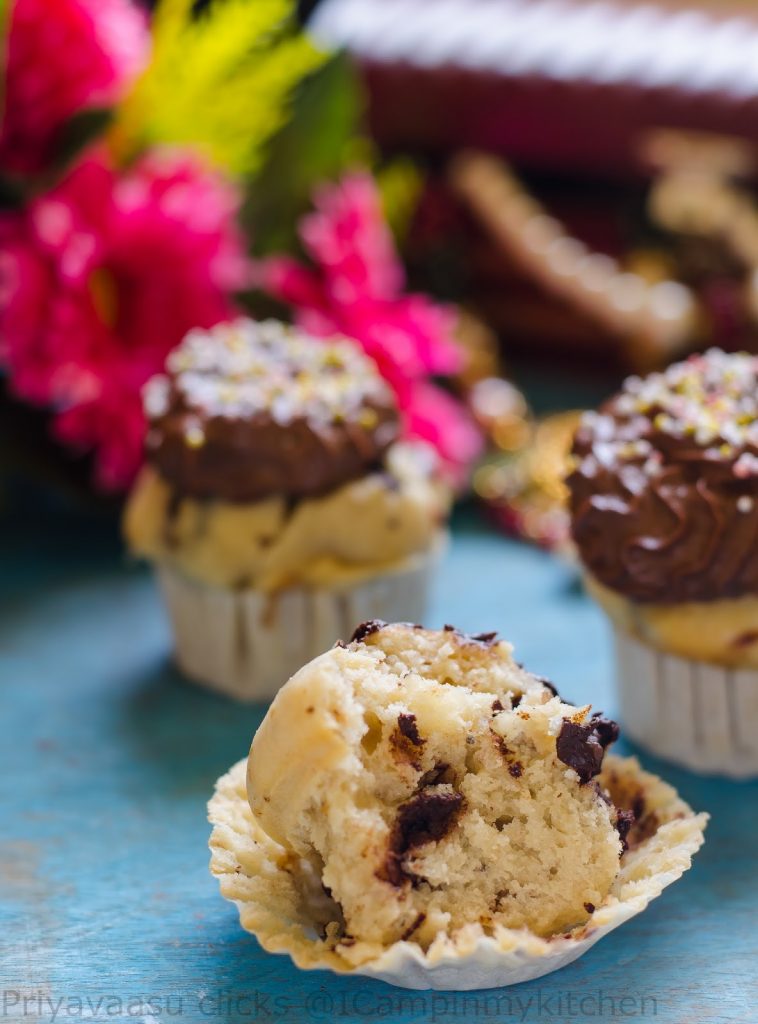 My kiddo's loved the ganache-topped muffins. My lil one just mopped a muffin clean, as i was clicking, had to make him wait so he can have one more.