Baking is Therapeutic. yes, i know most of you will agree with me. After 2 long month's of vacation, i was so happy to be in my Kitchen Cooking and baking especially. There is a huge back log of bakes to be done, as i have volunteered myself in many baking groups (Learning Process)!!! For this Month's Home Baker's Challenge, Shama Nagarajan of Easy2cook Recipes gave us Muffins to bake, There were quite a lot of varieties and i picked two in them. The First one is of course Banana Nut Muffins as i had some Banana's ready @ home. Second one is a Savory Muffin, which i will be posting some time later. The Original Recipe, uses Oat Bran, since i didn't have any stock, i have used Powdered Oats,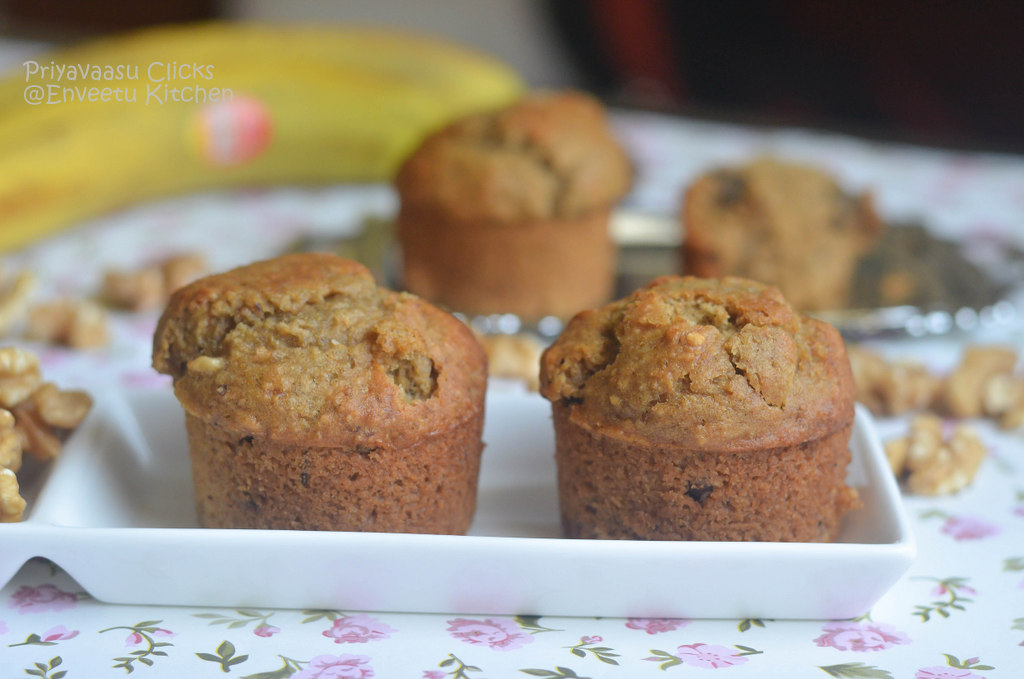 1-⅓ Cups of Whole Wheat Flour
⅔ Cup Unflavored Soy Milk/Almond Milk
1 teaspoon Vanilla Extract
Preheat the Oven to 180C. Grease Muffin pan with Oil/Butter. I got about 8 medium muffins. So used my regular muffin pan(6 holes) and 2 Silicon moulds.

Take Oats in a mixer and make it to a powder. In a Large Bowl, Take Powdered oats, Wheat flour, Baking powder, Baking Soda and Salt together. Whisk to combine.

Add Chopped Walnuts to this.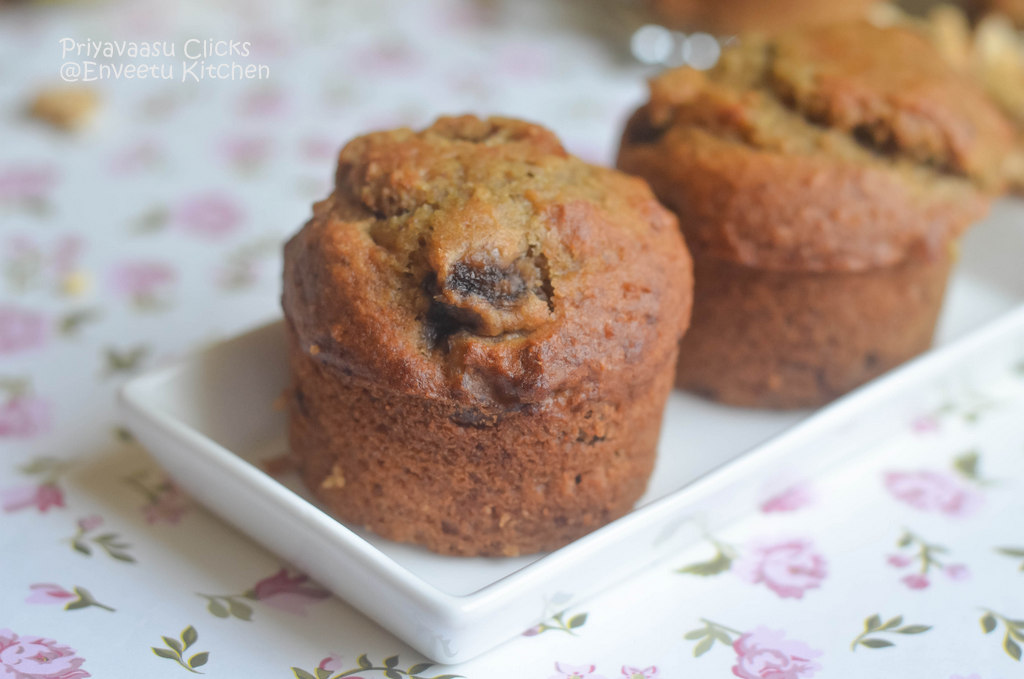 Take Chopped bananas in a blender, add sugar, milk, oil and vanilla extract. Blend to get a smooth mixture.

Add this Wet ingredient to the Flour Mix and using a spatula, mix to combine. Do not Over mix, just combine.

Spoon about 2 teaspoon of Batter into the muffin pan. Bake for about 15-18 minutes or until a tooth pick inserted in the middle comes out clean.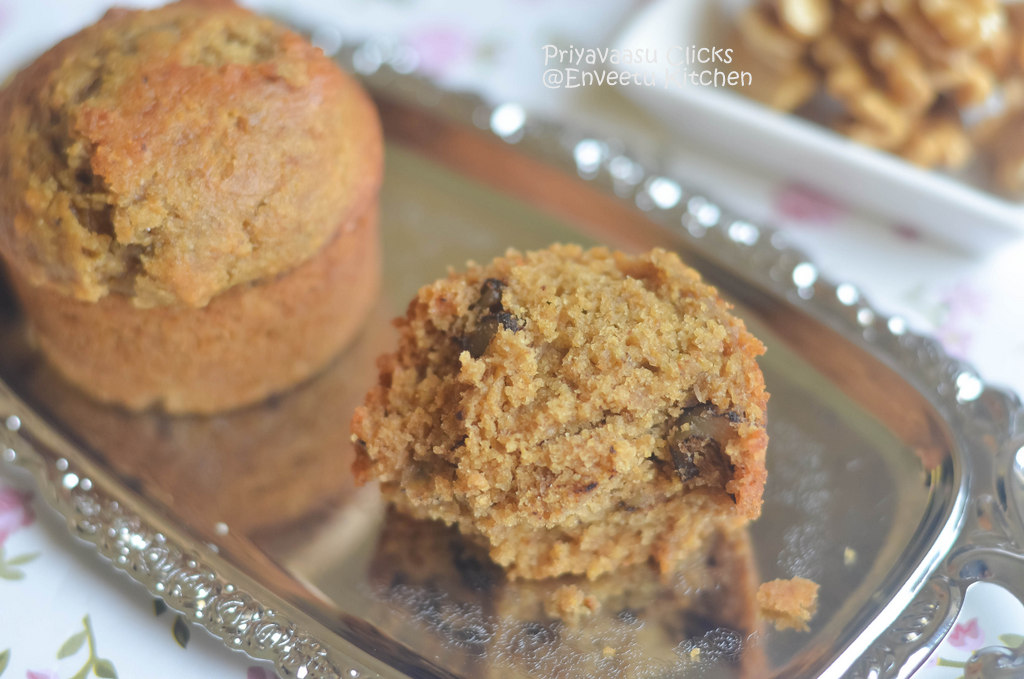 Let it sit in the oven for 2 minutes, take it out and let it cool completely. Remove and Serve Warm!!!
Note:
I tried this recipe with Soy Milk and regular milk too.Both the recipe came out good.

The Second time, i substituted

Walnuts with Melon Seeds, it added different crunch to the muffins.