For May Month's Baking Eggless Challenge,Gayathri chose Banana Muffins from allrecipes.com. Though it was very easy to replace egg in this recipe, she challenged us to try different alternatives for the Egg used in the recipe.
I chose to bake it with Silken tofu. Needless to say the muffins came very fluffy and tasty. 
These Muffins fit into my Blogging Theme: Evening Snacks too. Today i packed only Bread Rolls for my Kiddo's Breakfast, i promised to make him something interesting when he is back from school, when i asked him what he wants, he said Cupcakes without Chocolates. When i asked why? Jhat came the reply "amma i m having Cold no, i should not eat chocolates!!!' Kids these days, they learn pretty fast!!!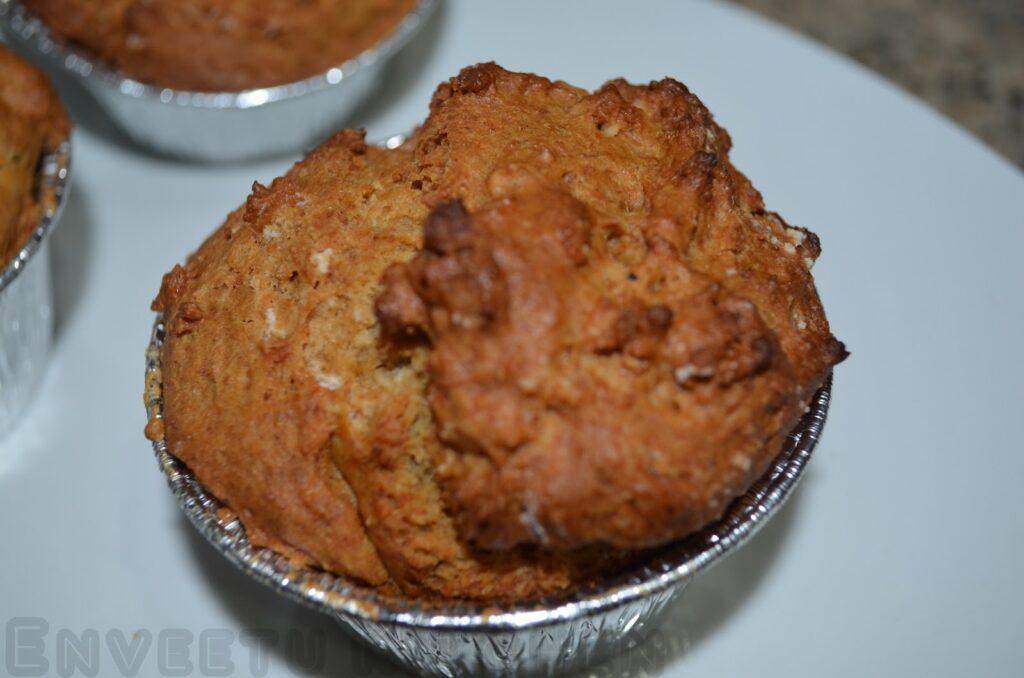 Ingredients
1 and ½ Cup Cake Flour
1 teaspoon Baking Powder
1 teaspoon Baking Soda
1 Large Banana, mashed
¼ Cup Silken Tofu
½ Cup Brown Sugar
⅓ Cup Butter, @ room temperature
½ teaspoon Salt


Method
To Make Cake Flour:
Measure the same amount of All Purpose Flour in a Cup.  Remove 3 tablespoon of the flour from the measured cup and add 3 tablespoon of Corn Flour to the Flour Cup. Sift  3-4 times.
To Make Muffins
Preheat the Oven to 170C. Grease the muffin cups with oil and flour or muffin liners. I have used Alu-foil muffin cups.

Sift Flour, Baking Powder, Baking Soda and Salt together in a Large bowl

Puree the Silken tofu in a Mixer. Mix Butter, Pureed Silken Tofu, Mashed Banana, and Brown Sugar together in another bowl.

Add the Wet ingredients to the Dry ingredients and Mix until Combined.
The Batter will be thick. Spoon the batter into the Muffin Cups. Bake them for 18-20 minutes or until a tooth-pick inserted in the center of the muffin comes out clean.

Take it out of the Oven, Let it cool for 10 minutes. Serve Warm.
Notes
I baked the muffins 2- 3 minutes extra, so the top was a bit crusty.
Bake timings differ from Oven to Oven, So Bake Accordingly.
Check out the Blogging Marathon page for the other Blogging Marathoners doing BM#15