While clearing my refrigerator i found a packet of frozen blueberries hiding far deep inside. I sometimes pity my freezer, poor thing, it has way too many things than its capacity!!! But, can't help it, unless it spits back at me whatever i push it inside, i think i will keep overloading it!!! 🙂
Ok, now coming to the packet of blueberries, kuttu loves blueberry cakes. First, i thought of making blueberry boy bait. But then, the amount of butter kept me thinking, i cannot keep my hands off it, once i have it on my counter, so i changed plans and made these banana bread with blueberries. The original recipe was vegan, but i have made my changes. Kuttu loved this bread totally, he kept nibbling it and took some for his school snack next day and even had for his evening snack.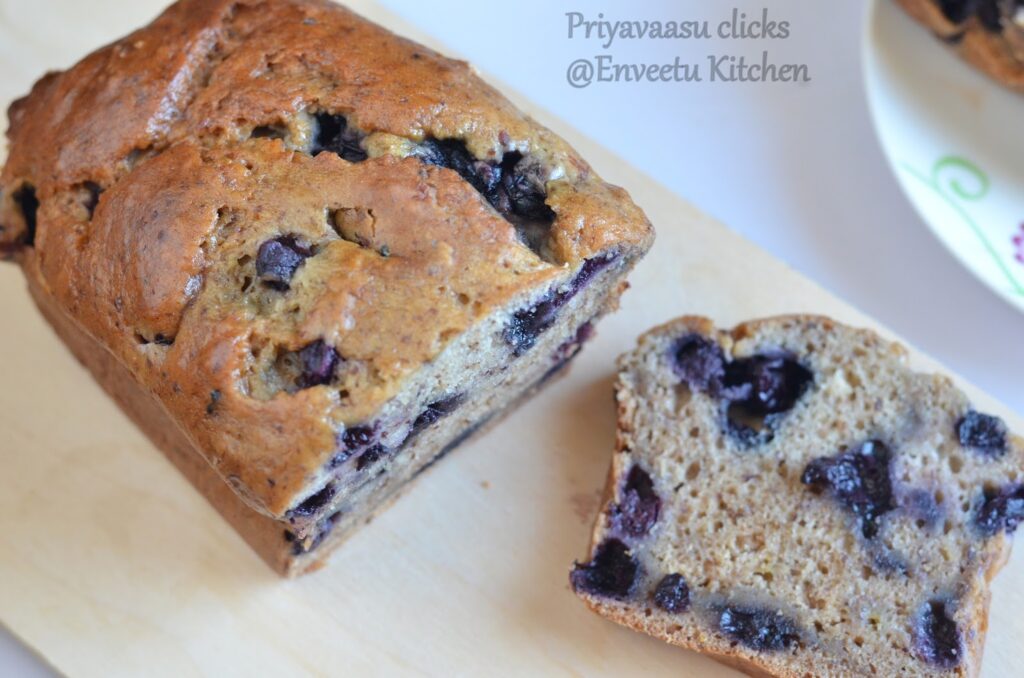 Inspired from : OhmyVeggies
Ingredients
2 tablespoons flaxseed meal (ground flaxseed)
3 large ripe bananas, mashed
1 cup fresh/frozen blueberries ( i used frozen)
Preheat oven to 180C. Since i m using Gas oven, i preheated it to the maximum power @ 220C. Then i reduced the power to 190C while putting the loaf into the oven.

Combine the warm water and flaxseed meal in a large bowl. Let it sit aside, to reach a gooey consistency. In a large bowl, whisk together, flour, bakingsoda, salt and cinnamon.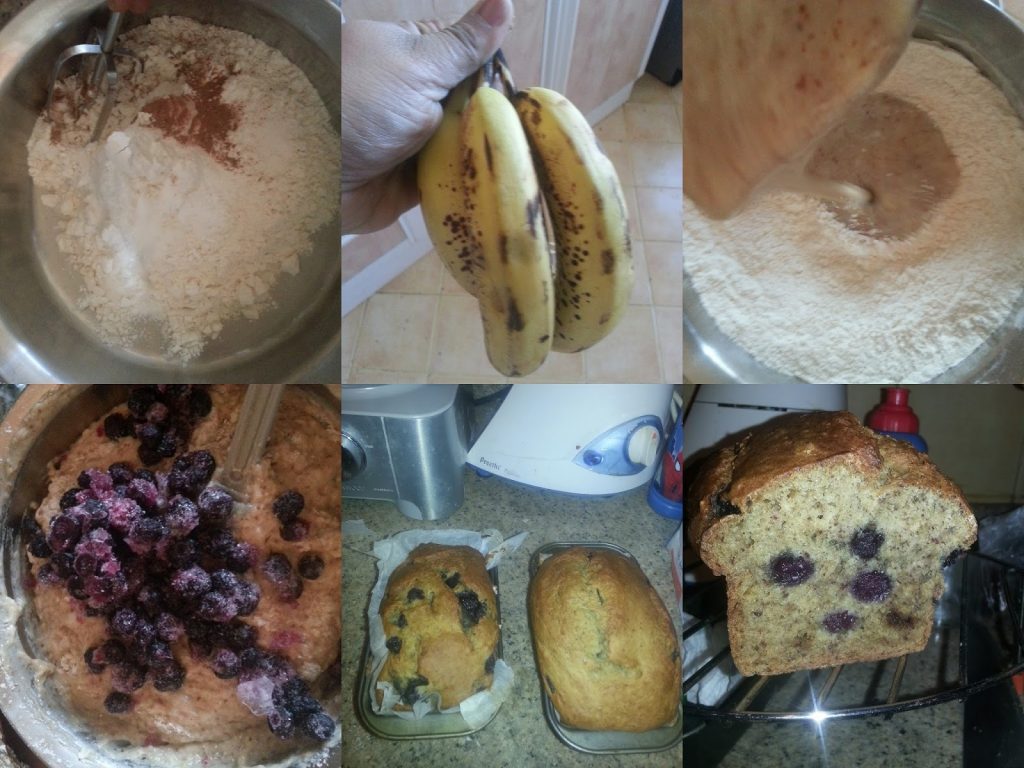 In a separate bowl, take together milk, lemon juice, oil, sugar, and bananas. Add the flaxseed mixture to this. Gradually add the dry ingredients to the wet mixture and fold in the blueberries.

Spray 3 small bread tins (or 1 large one) with an oil mister or grease them lightly with coconut oil. Pour the batter into the tins and place them on a baking sheet. Bake the loaves for 50-60 minutes, or until a toothpick inserted into the center comes out clean.
Cool for 5 minutes, then remove the loaves from the bread pans on a wire rack to cool completely. Enjoy while it is warm.Makes a great breakfast or a yummy snack.

Wrap any leftover, tightly in plastic wrap and refrigerate. Warm it for 20 seconds in a microwave before serving.