Carrot Cake was in my Baking list for a very long time. When Kalyani announced this Month's Magic Mingle Ingredients Carrot n Raisins, i decided to bake this long-waited Cake/Cup-Cake. Since Kuttu started his full-day schooling, i have got so many friends in my apartment, we get to meet downstairs to collect our kids from the school bus and do a lot of Chit-Chat. Last week, One of them gave me a packet of Nethrangkai/Banana Chips, It was so fresh, me and kuttu finished right away, without keeping any for my hubby. I wanted to return the favor to my neighbor, so i baked about 10 Muffins in a Alu-Foil holders. Kept 2 muffins for us and packed 2 each for my friends. First i thought, kuttu will not like these muffins, since it has raisins peeping from all its side. But to my surprise, he came for a second helping and once again Daddy dear was left with Clean n Clear Muffin Pan!!!!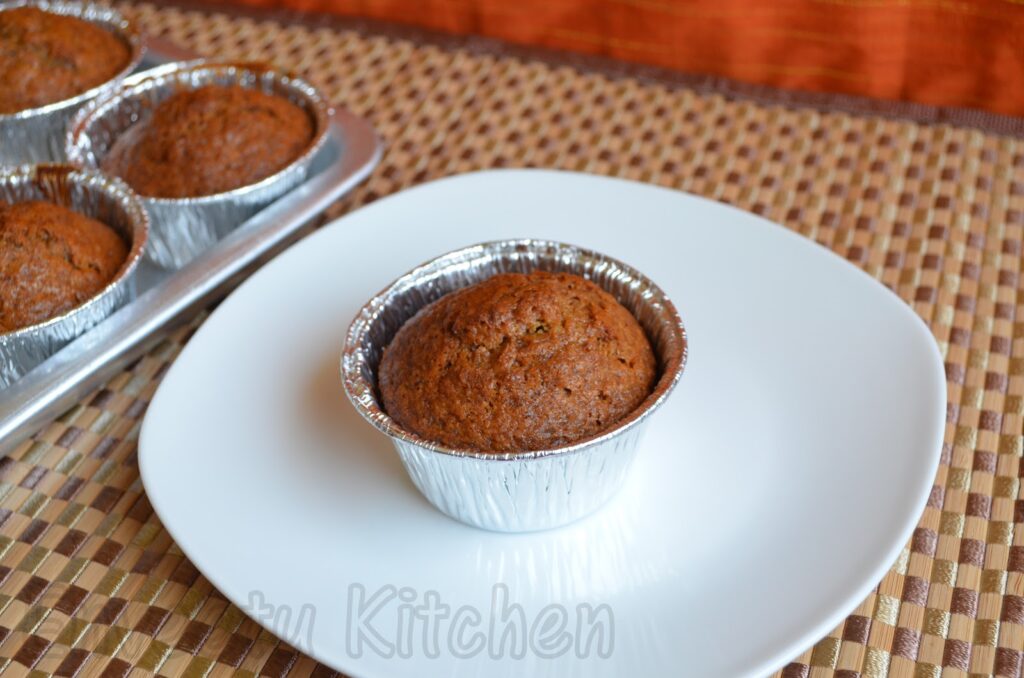 Ingredients:
1 teaspoon Cinnamon powder
2 Medim Sized Carrot finely grated
Almond Flakes for Topping (optional)
Measure 1 and ½ All Purpose Flour. Remove 3 tablespoon of Flour from it and Add 3 tablespoon of Corn Flour and Sift 3 to 4 times.
Preheat the Oven to 180C/350F. Keep the Cake tin/Muffin pan ready.

Sieve Cake Flour, baking powder, baking soda, cinnamon and salt together in a bowl. Add the grated carrots to it and mix well

Now pour in the cooking oil, Milk, mix until well blended. Do not over beat.

Fill muffin cups with batter upto ¾th and bake it for 25-28 mins. To do the Tooth-pick test to check the Cup-Cakes.

Once done, allow it to cool on a wire rack and Serve Warm.
Bake timings differ from Oven to Oven so Bake Accordingly.