When I made the made the normal coconut macaroons, the next thought was chocolate macaroons. I wanted a flavored macaroons this time, so what goes well with chocolate, definitely orange. These macaroons were decided and made in just 30 minutes, from start to finish. Thank God, nobody was at home, boys were out with their dad and it was me, just me, so i had all the time in the world to make them.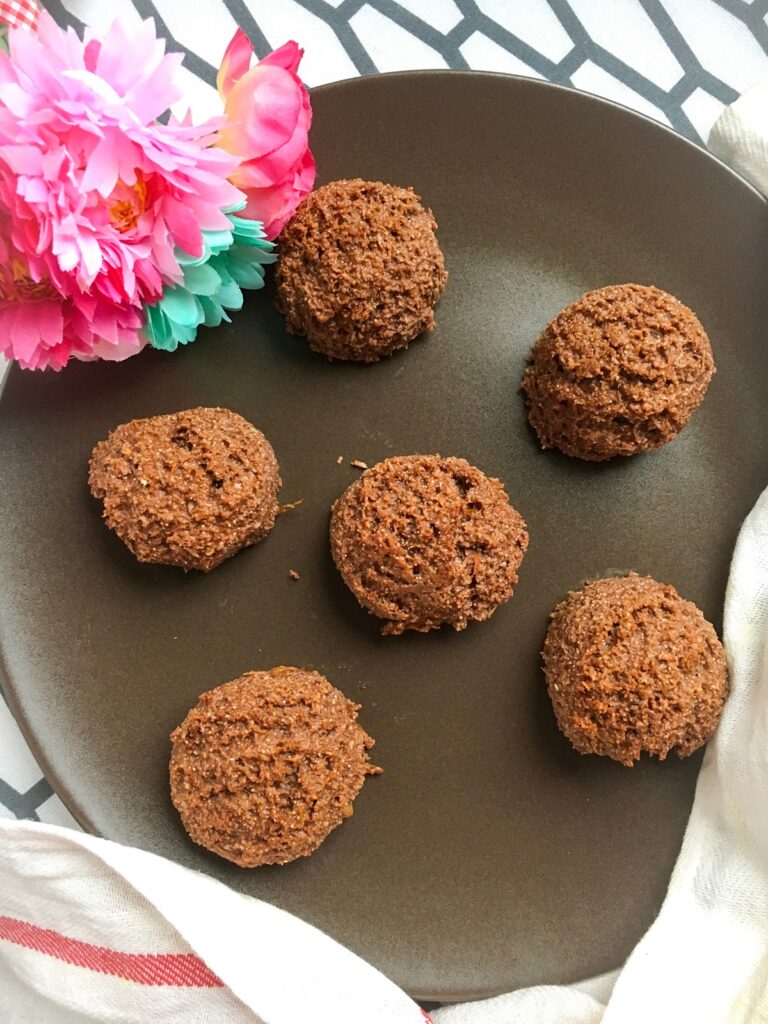 But when i was about to click them, i had to rush out to help my poor hubby waiting for my lil one's passport renewal. Both the parents were to be present and it took us 6 hours in the line😑. Imagine 6 hours waiting in a small room, already overflowing with so many people. But finally, we came out and i could smell some fresh air, by the time we reached home, it was dark and i couldn't click them that day. Finally, saved 5 cookies, just for the photoshoot and managed to click with my phone and post it today.
The cookies are crisp on the outside with a fudgy inside. The flavors are so amazing, every bite bursts with orange-y flavor. The cookies jar smells so divine, every time i open it! Try it and let me know how you liked it.
Ingredients
1 heaped cup of dessicated coconut
2generdous pinched of vanilla powder or ½ teaspoon vanilla extract
2 tablespoon cocoa powder
2 tablespoon fresh orange juice
Method
Preheat the oven to 190C for 10 minutes.

Take condensed milk in a wide bowl, add coconut, cocoa, Sooji and vanilla extract to it.Mix well with a spatula. Now to this add fresh orange juice and orange zest and mix well.

Using a ice-cream scoop , scoop the cookie dough and drop them on s parchment laid cookie tray.

Bake the cookies 🍪 for about 23-25 minutes or until golden brown.

Remove the cookies onto a wire tray. Let it cool completely. Store in an air-tight container.