There are some recipes, which you want to try immediately. Original plan for today was to bake some Vegan Jaffa Cakes. FB sometimes,causes so much chaos in our day-to-day plan, as i was browsing idly through other people statuses, this video, dannggg sprouted on the screen. Tasty Video on how to make Kit-Kat cupcakes, i sprang up on my feet, and ran into the kitchen and made these immediately.I waited for them to cool and frosted them too, which in my case is a rareity!
These cupcakes are a complete sell-off with kids, the moment in comes on the table, i m sure they will vanish, mine is down to half now, i saved a few for tomorrow's snack!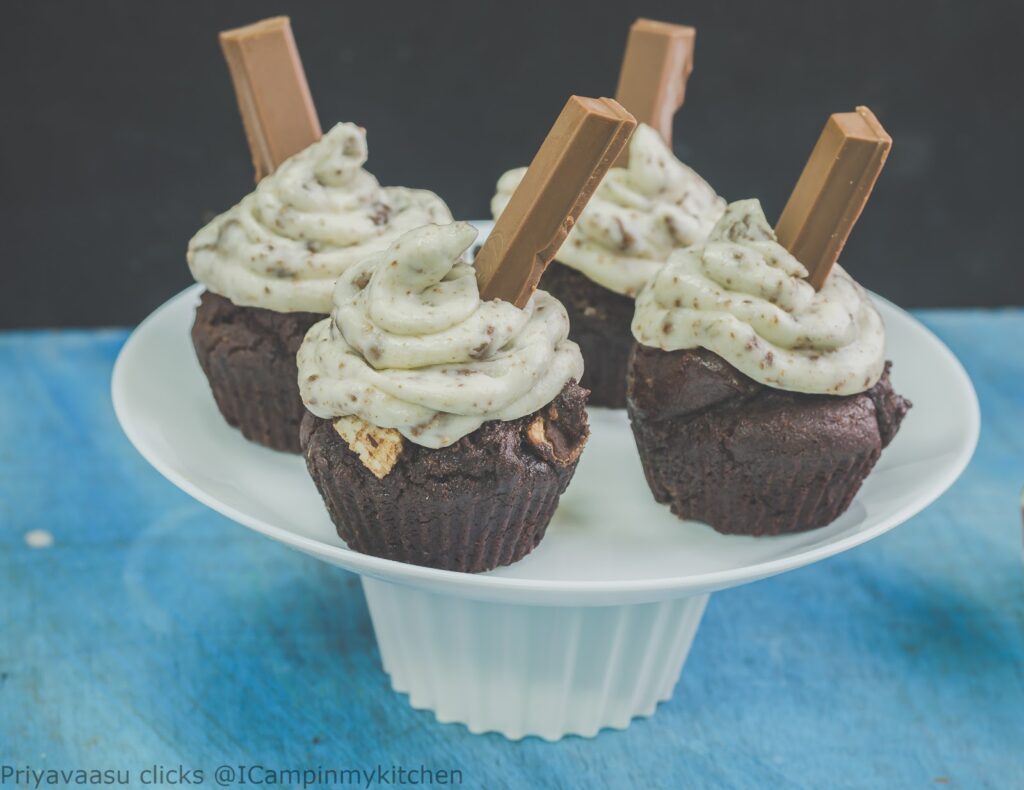 Ingredients
1.5 teaspoon baking powder
1 teaspoon vanilla extract
3 Kit-Kat wafers, broken into bite sized pieces
Frosting
¼ cup simple sugar syrup (Kindly check notes)
200 grams of cream cheese
½ teaspoon vanilla extract
2 kit-kat wafers, crushed, resembling coffee granules.
Method
Preheat the oven to 180C. Keep a muffin-tin greased or lined with muffin-liners. I used silicon muffin moulds.

Sift together whole wheat flour, cocoa, baking powder, and baking soda together in a big bowl. Sifting is more important, it makes the flour light, that helps in the texture of the cake. Add the broken kit-kat pieces to this flour mix and mix well.

In another cup, mix together milk and oil. Add the milk-oil mixture to the flour mix and slowly combine well with a spatula. Combine in one single direction, and be gentle.

Scoop the cake batter with an ice-cream scoop and fill the muffin moulds upto ⅔ of its capacity. Bake the muffins in the preheated oven for 22-25 minutes or until done. to check the done-ness, a tooth pick inserted int he center of the muffin, should come out clean.

Remove the muffins on to a wire tray and let it cool completely.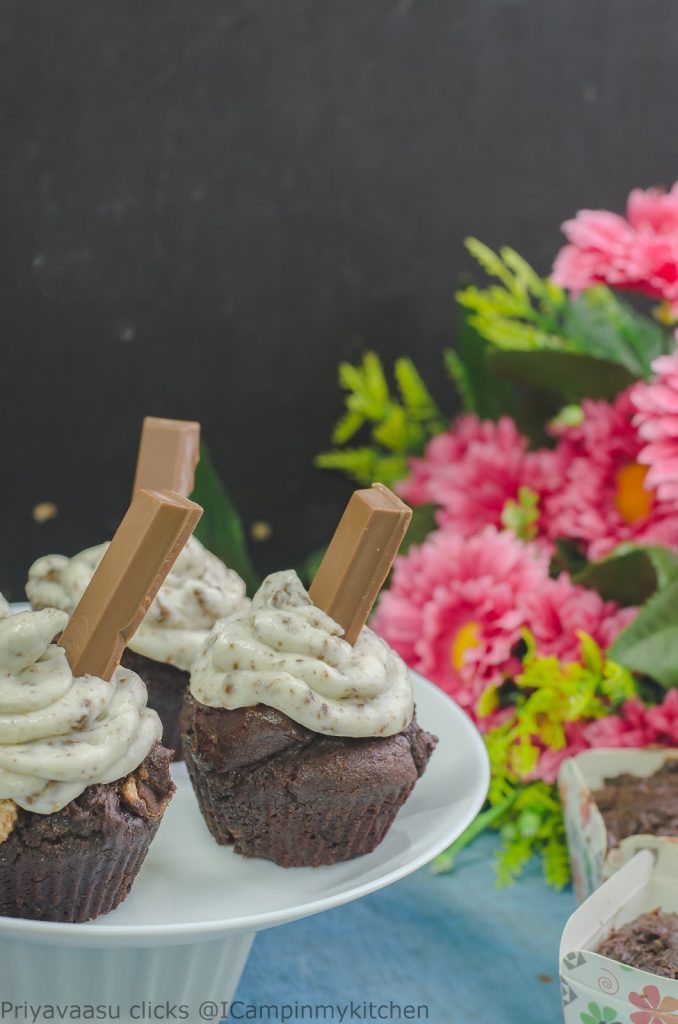 To frost
Whisk together cream cheese, sugar and vanilla extract until light and fluffy. To this add the crushed kit-kat and mix. Drizzle 1 teaspoon of sugar syrup on each of the muffin prior to frosting.

Take the prepared frosting in a piping bag, i didn't use any nozzle, i just sniped the bag-end and piped. If you prefer, use any piping nozzle of your choice to dress up the muffin.

If doing like mine, take the frosting in a ready-made piping bag, snip off the end, pipe swirls on the muffin. Garnish it with half a kit-kat wafer and serve.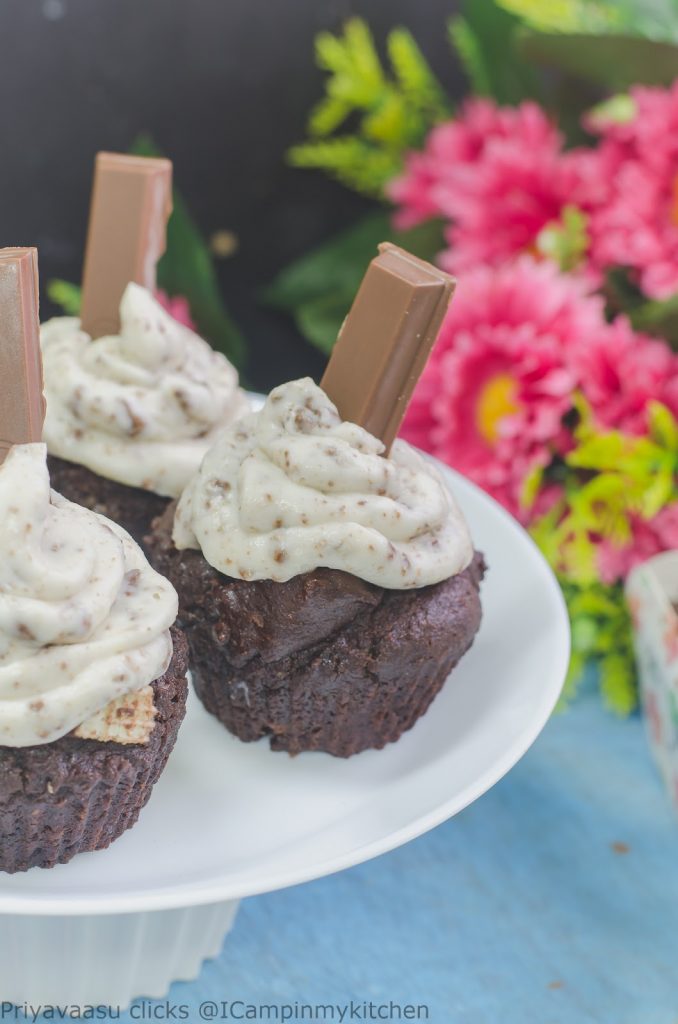 I added only ½ cup sugar while baking, thinking the kit-kat will add more sweetness to the muffins. But no, so please do not reduce the sugar. That is why i added some sugar syrup while frosting.