There are some bakes which are there forever in your list and you never get time to bake it. This mawa cake is one such recipe. All these years i never knew the small Gujju eatery near my house sells mawa, this is news to me.
When i was planning for bake-a-thon, i just inserted this mawa cake into the list.
Thankfully i remembered the list and successfully made this cake last week. Loved the flavors. The cake is inspired from
Dassana Amit's blog
. The cake is so rich and aromatic. Loved the flavor of mawa/milk solids and the saffron added a royal touch to this already rich cake.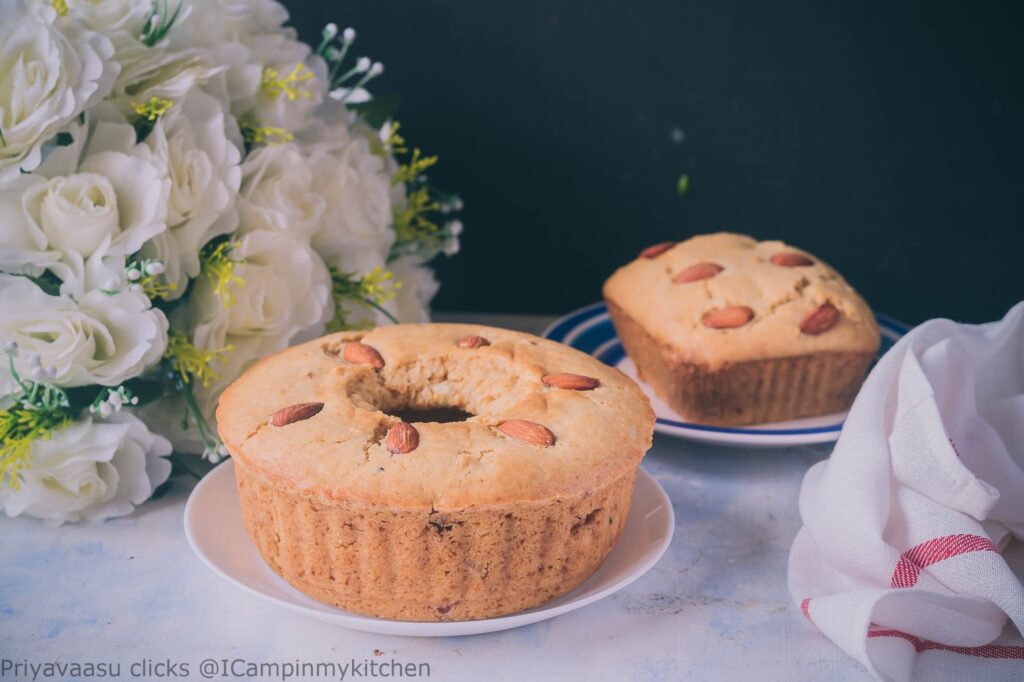 The cake is also in rich in calories, so do make it when you have a crowd at home, who can share the calories with you. Yes, not a joke, if you are in a diet or into clean eating, this cake would definitely spoil what you are doing.
So make it on an occassion and share the love. I made it and shared it with my hubby's colleagues, I received lots of love back and they all loved the cake, and requested me to post the recipe soon on the blog. Such cute fellas right!!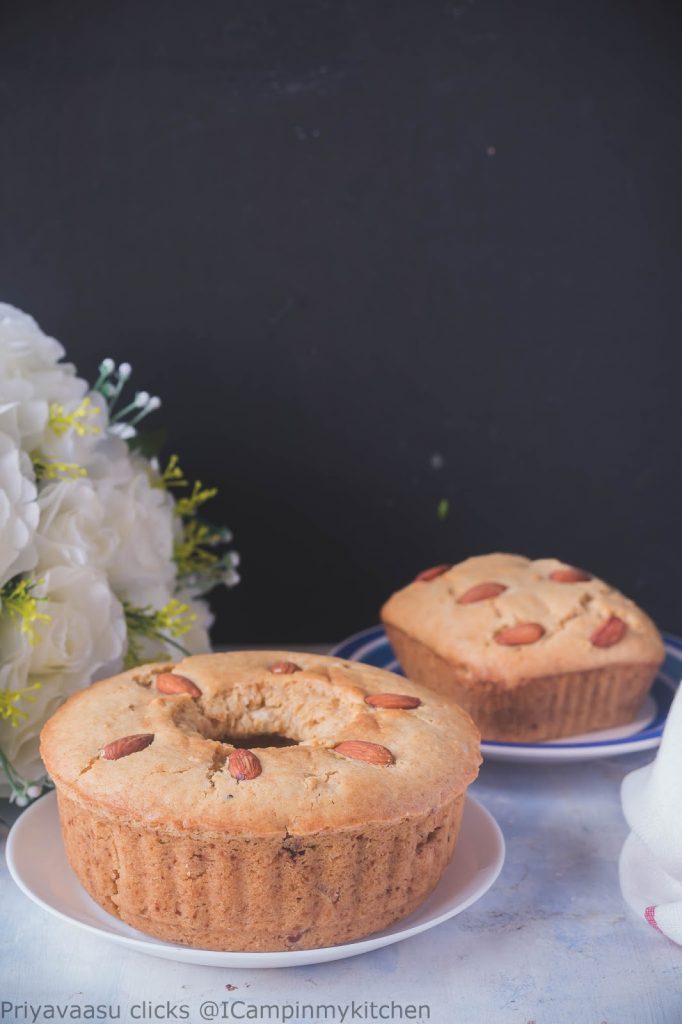 It is very hard to get friends and family who would enjoy your cooking, so when you are blessed with one such crowd, you should always be thankful, yes i m thankful for all my friends, known and unknown for enjoying my food personally and virtually, it is your love that keeps my camp running!
Now christmas is a great time to make this cake, you have lot of people to share, so do try and let me know how you liked it.


Ingredients
2 cups whole wheat flour
1 teaspoon baking powder
½ teaspoon baking soda
1 cup sugar
3 tablespoon broken almonds
3 tablespoon broken cashewnuts
2 tablespoon raisins
1 cup milk
150 grams or 1 &½ sticks butter
150 grams mawa/milk solids (i have used store bought, frozen mawa)
a generous pinch of saffron
4-5 cardamoms pounded
Some almonds to top the cake
Method
Preheat the oven to 180C. Grease and line a pan with parchment. I have used 2 pans here, 1 bundt pan and another a take-away aluminum foil container. Will make a one big 7 or 8 inch cake.

In a large sauce pan, take milk, add sugar, mawa and butter. Heat until the contents melt and form a liquid. Add saffron and cardamom to this. Do not boil this. We just need to melt the contents. Once done, let this cool and come to room temperature.

While the liquid is cooling, in a large bowl, take together wheat flour, baking powder and baking soda. To this flour add nuts and raisins and whisk well to combine.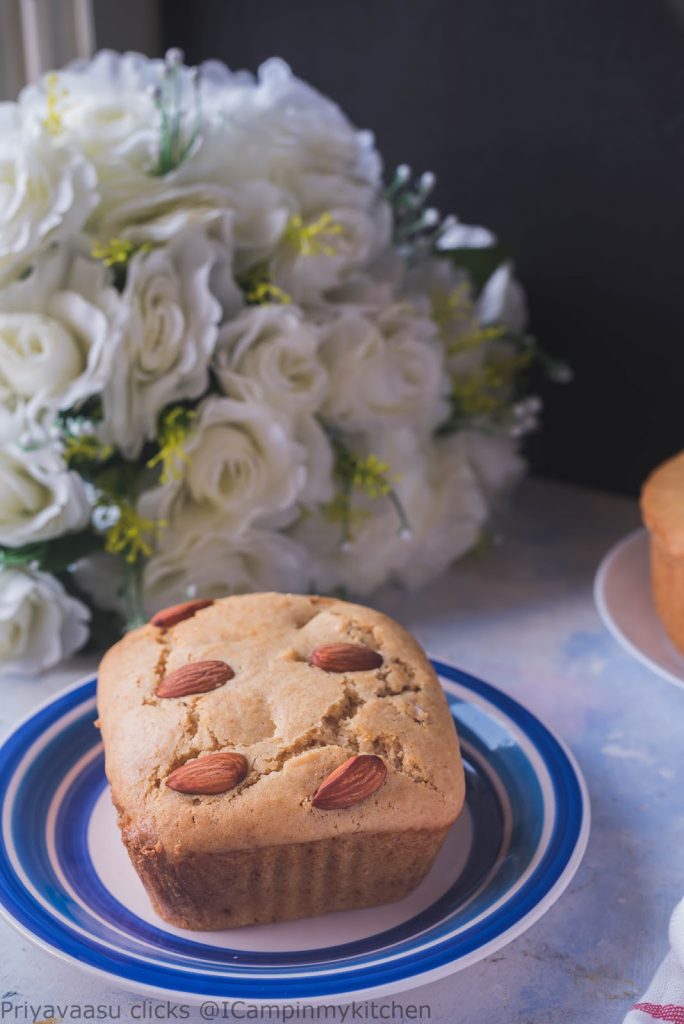 Now slowly pour the liquid contents to this dry flour mix and using a spatuala, mix well to combine.

Do not mix vigourously. Be gentle and mix in single direction.

Now pour the prepared batter into the pan, arrange the top of the cake with almonds and bake in the preheated oven 40-45 minutes or until done. The cake is done when a tooth pick inserted in the center of thecake comes out clean.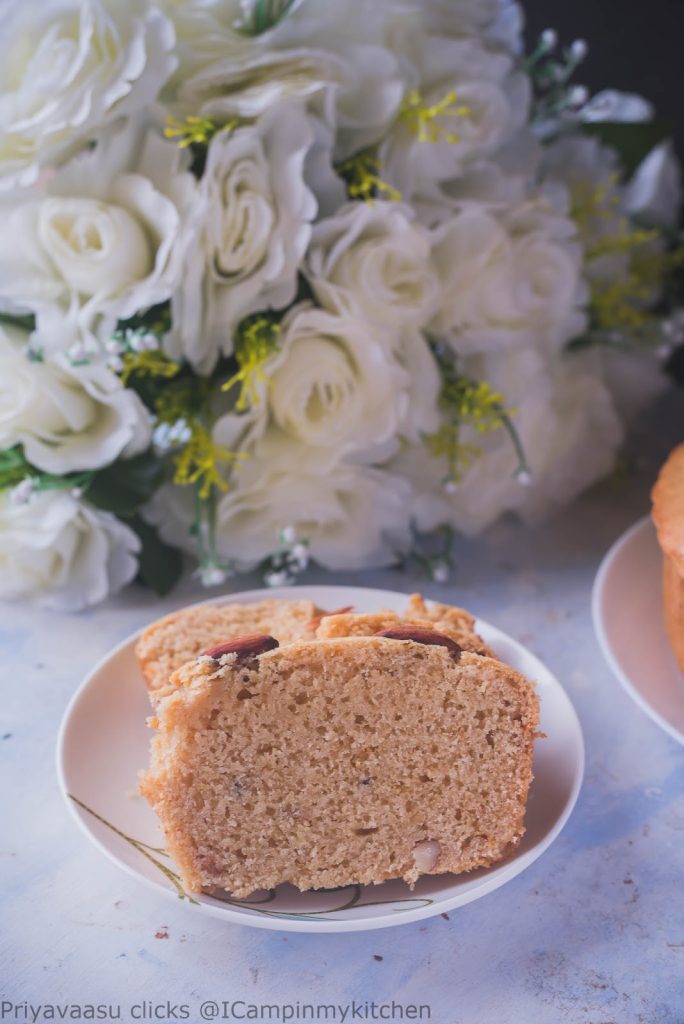 Once the cake is done, take it out of the oven, let it cool for 5 minutes, then invert it on a wire rack and let it cool well. Serve it warm with your evening tea.