We are on the final day of Fire Up Your Oven!! It ended so sooon!!! It was fun doing this marathon, which was so relaxed and it sort of carried of itself!!! For the final day, as per the this week's theme is another Delicious orange muffins, this time using condensed milk. I followed +Srivalli Jetti's recipe.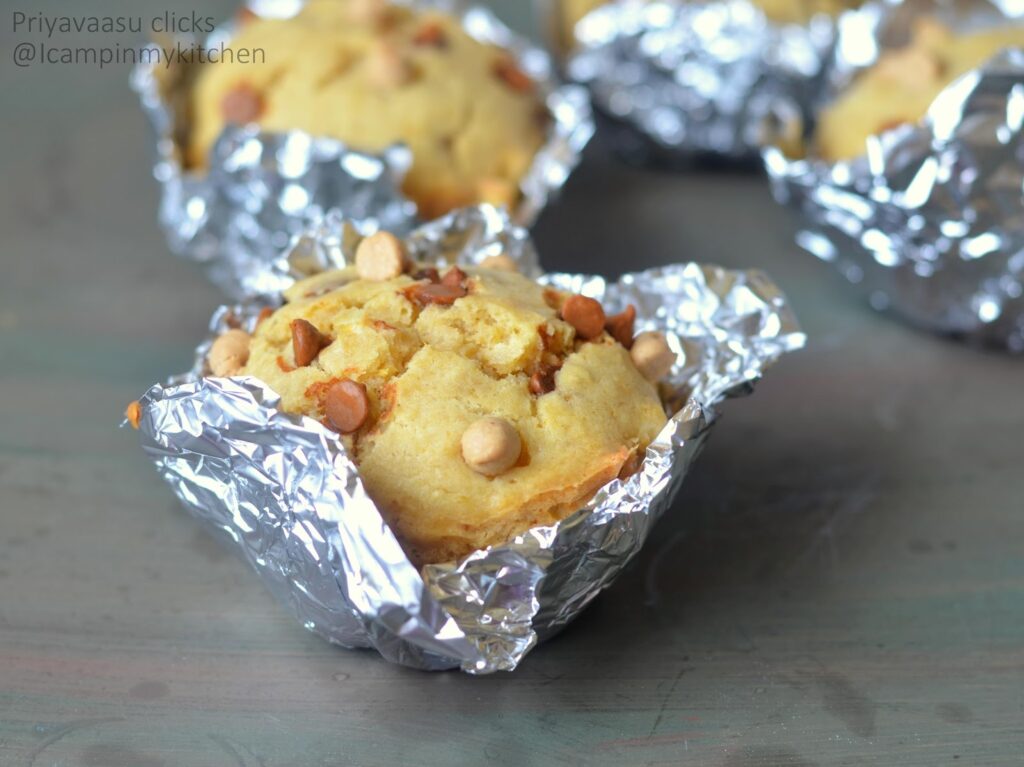 I made small changes to the recipe, i used a mix of whole wheat and all purpose flour and also used a little less condensed milk and choco chips. The reason for less condensed milk is the orange juice, which i felt was sweet enough to balance for the sugar and for the chocolate chips, my kiddo's don't like thingsss in their muffins/cake/breads, they would literally pick them out, this being choco chips, it would be very heart-breaking for me, so i added less than needed!!!
The muffins tasted awesome,
My Lil one's lunch was this muffin
and the rest is waiting to be devoured for our evening snack!!!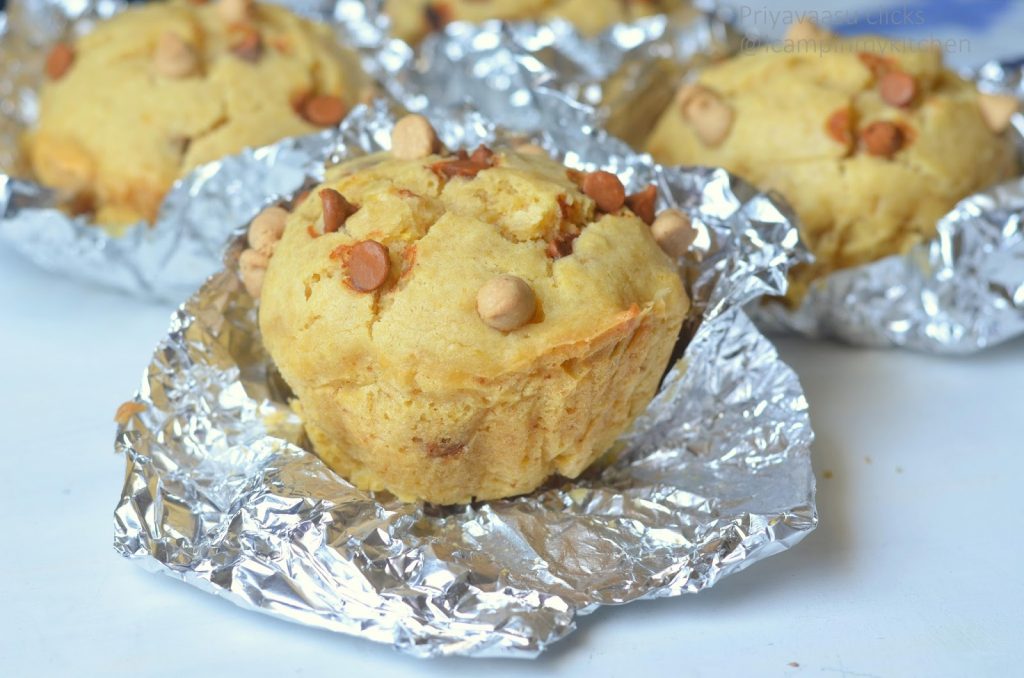 Source : Spicing your life
Ingredients
¾ Cup Whole Wheat flour (i used chapathi flour/atta)
¼ cup All purpose flour
⅓ rd tin of Sweetened Condensed milk (lil less than ½ tin used in original recipe)
1 teaspoon Baking powder
½ Cup Orange juice, freshly squeezed
1/ cup Melted unsalted butter
2 tablespoon Choco chip (the original recipe used ½ cup)
1 tablespoon choco chips for topping the muffins (i used a mix of peanut butter and cinnamon chips)


Method
Take both the flours, baking powder in a wide bowl. Whisk well to combine. Add choco chips to this and mix well.

In another cup/bowl, take condensed milk, orange juice and butter, mix well.

Add the liquid the flour, mix using a spatula. The batter might be loose while mixing, but once it is well incorporated, it will be fine.
Use a spatula and mix gently, swirling in one direction. Let the batter sit for 5 minutes for the Orange juice to react well with baking powder.

Preheat the oven to 180C. Prepare teh muffin pan, grease or line it with parchment paper. I used my 4-cup mini bundt pan for this. I line it with alu-foil.

Scoop the batter into the prepared muffin pan, fill it ¾ th full.

Bake the muffins for 18-20 minutes or until a skewer inserted in the middle comes out clean. Take it out of the oven, move it to a wire rack, let it cool a bit, serve warm.

Since i lined them with alu-foil, i gently removed the foil once i moved them to the wire rack.
Thanks to
Valli and the entire team of Marathoners
for a fantastic and drooling month of April. And with this Muffin it's a wrap for
Fire Up Your Oven
, do come back on Saturday for the roundup. Happy Weekend Folks!! 🙂