Pulla, a traditional cardamom bread from Finland.  Braid loaves (pitko) are formed from three or more braided strands of dough, which are coated with melted butter and sugar, though optional. Pitko is typically served in thin slices with coffee or at special occasions. Regular small pulla is served as a whole. Serving pulla with coffee is a very common practice in Finland.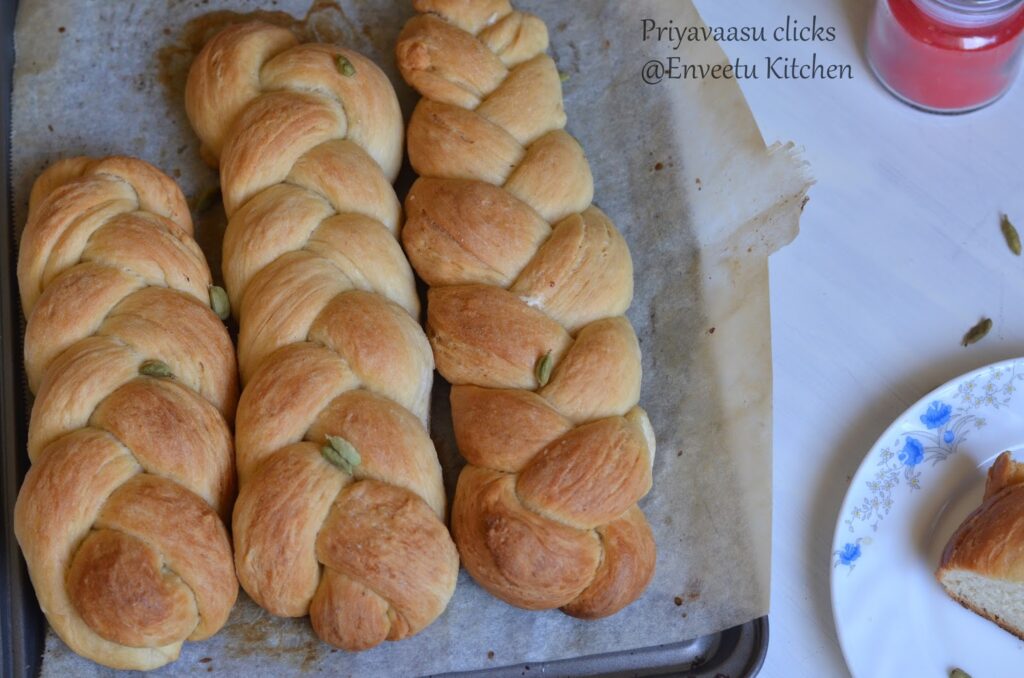 I bookmarked these braided beauties for September BM itself. But, unfortunately, i couldn't get a fluffy bread then. So, i made Rye bread from finland. The Pulla can also be rolled flat into a rectangle filled with cinnamon sugar and cut into slices and baked, which are called  Korvapuusti, Nordic Cinnamon Rolls.  
Ingredients
3.5 Cups Bread Flour
2 tsp instant yeast
1/3 Cup sugar
1/2 tsp powdered cardamom
1 Cup Milk
1/4 cup butter
3/4 tsp salt
Method
Take flour, yeast, cardamom powder, sugar in a large bowl. Mix well using a spatula, to get a uniform mix.

Take milk and butter together and microwave for 20 seconds, alternatively warm it up on stove-top.The Milk should be warm to touch, not scalding hot. Take care with liquid temperature while working with yeast bread. Coz too hot or too cold liquid will kill the yeast.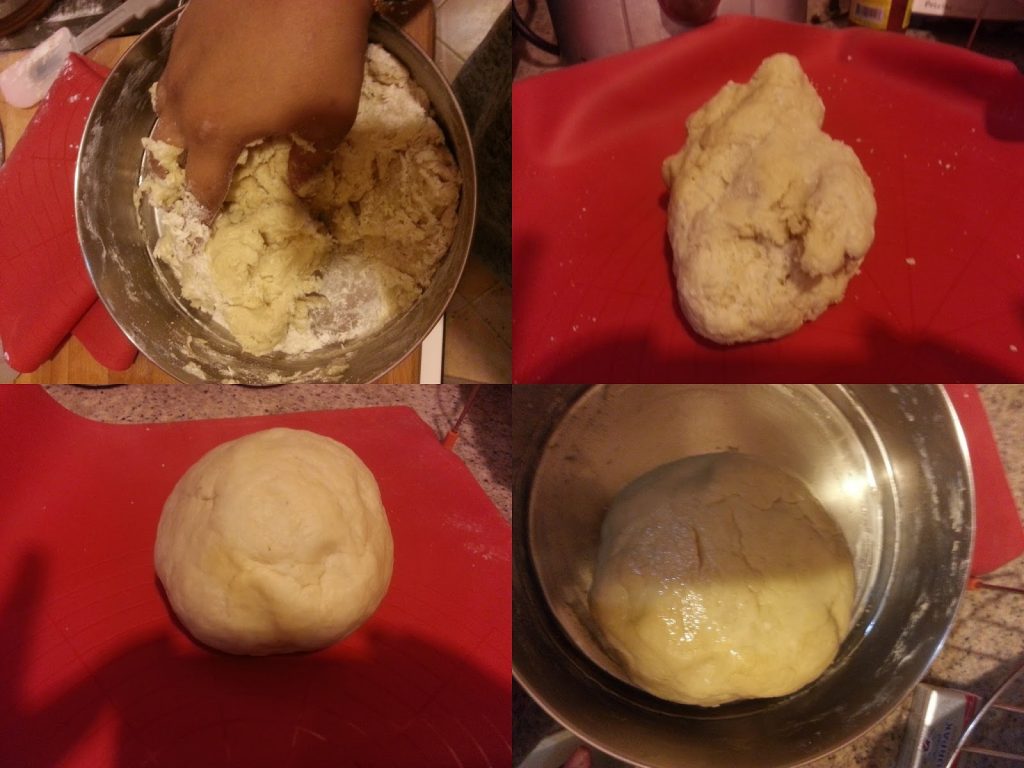 Now slowly, add the warm milk-butter liquid to the flour mix slowly and start mixing with the spatula. When all the liquid has been incorporated into the flour, it will look very clumpy. Start using your hand for kneading the dough.

The dough is pretty soft and easy to handle. Once you have got all of the dough into a rough ball, take the ball on to the kneading surface and knead for around 4 -5 minutes to get a smooth and soft dough.

Let the dough rest in a well-oiled bowl for an hour or until it is doubled in its size. Once doubled, punch down the dough, divide the dough into two equal halves. Divide each half into 3 pieces. Roll each piece into a rope of 16 inches long. Keep the edges of the 3 ropes together and braid them together. Repeat the same with the other half of the dough.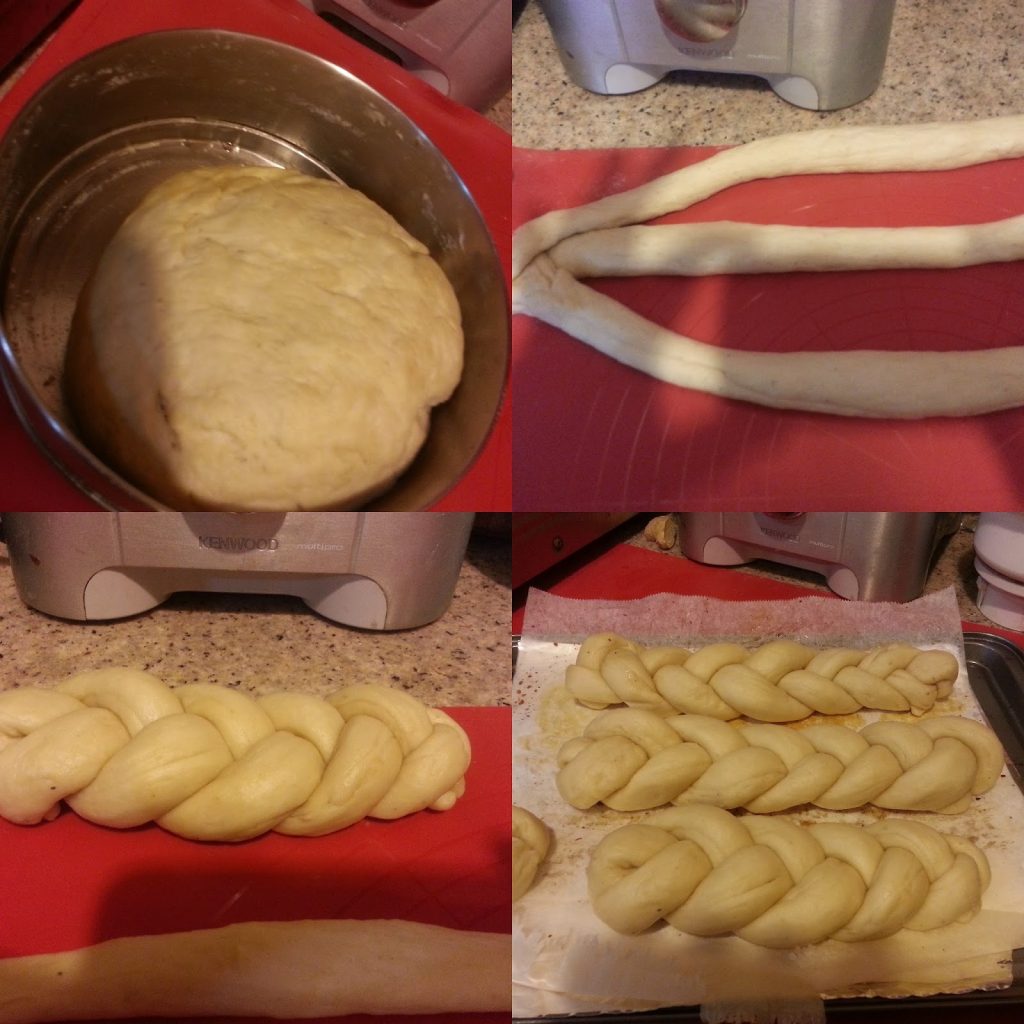 Rest both the braids on a prepared baking tray lined with parchment. Let it sit for an hour or until it doubles in volume.

Preheat the Oven to 220C for 15 minutes. Once the braided pulla doubles in volume, brush it generously with butter and milk. Bake 

@ 220 C for 15 minutes and reduce the temperature to 180C and bake for another 20 minutes. Take it off  the oven, when the top has a golden brown. Brush the top again with some melted butter.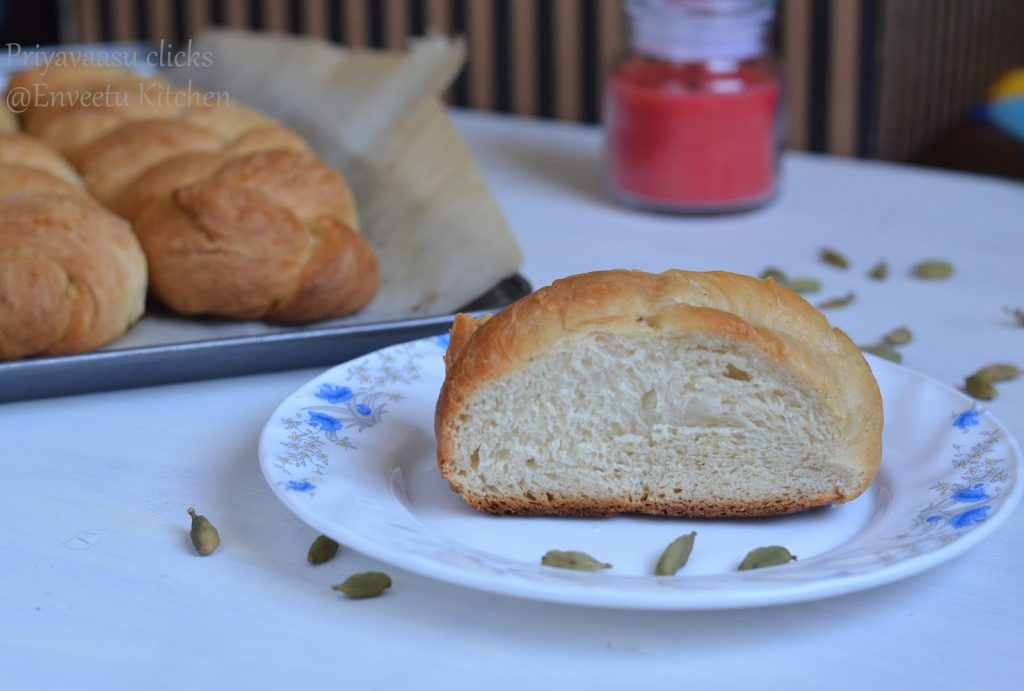 Let it cool completely on a wire rack. Slice and serve with a warm cup of tea. They are damn delicious straight out of the oven when they are still warm. Leftover bread stays good on the counter for a day, can be wrapped in foil/cling film and refrigerated for 2 days. 

I made 4 braids, first braid got over the same moment, it was out of the oven. Shared one with my neighbor and have packed 2 in the fridge, which i will sharing with my BIL's family.

These loaves make a great edible gift during the festive season.