When i baked a sugarless pear bread for the #Breadbakers, i wanted to my kids to taste it, though my elder tried a slice, he immediately sensed the fruit in the bread, because i processed the fruit with the peel, there was this slight crunch of that peel. Since Brother monkey didn't wanted to try another slice, the lil monkey followed. Most of the bakes i made this bake-a-thon, were done with kids in mind.
But the pear bread i made with dates was such a delight to our taste buds, i wanted to bake one with chocoalte for them.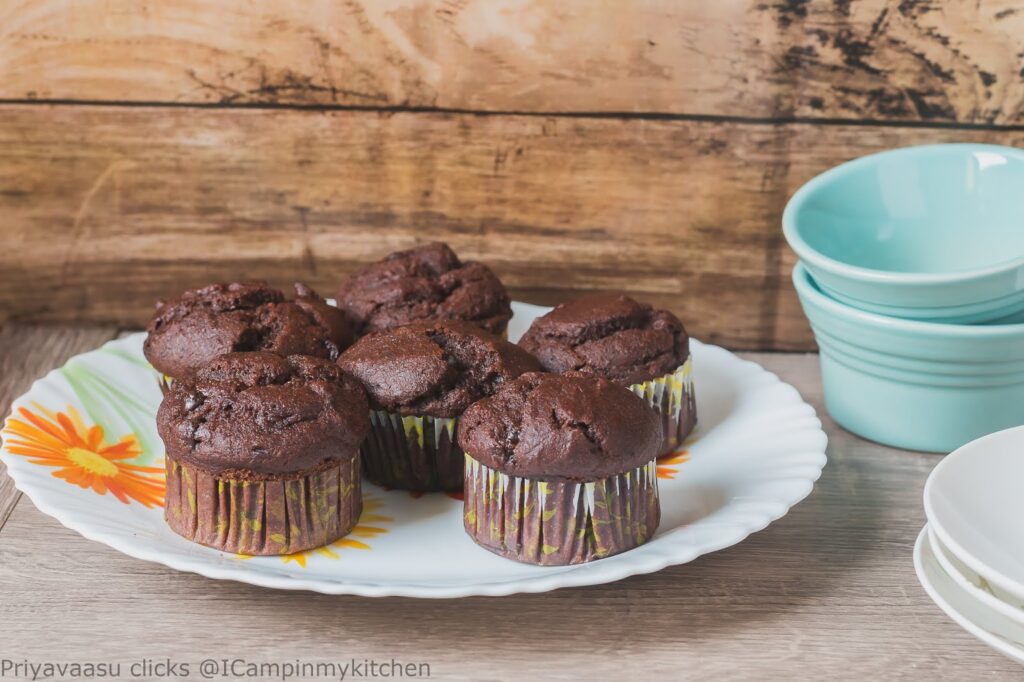 So for this muffins, i carefully peeled the fruit and processed it with some dates. And also added vanilla and choco chips. The muffins are a big hit, my elder one is enjoying it for his snack for the past 2 days. I havent told them yet that is has the same fruit, it is chocolate that made the trick. Do try, and i bet your kiddos too would enjoy them and you too can sneak a piece or even two!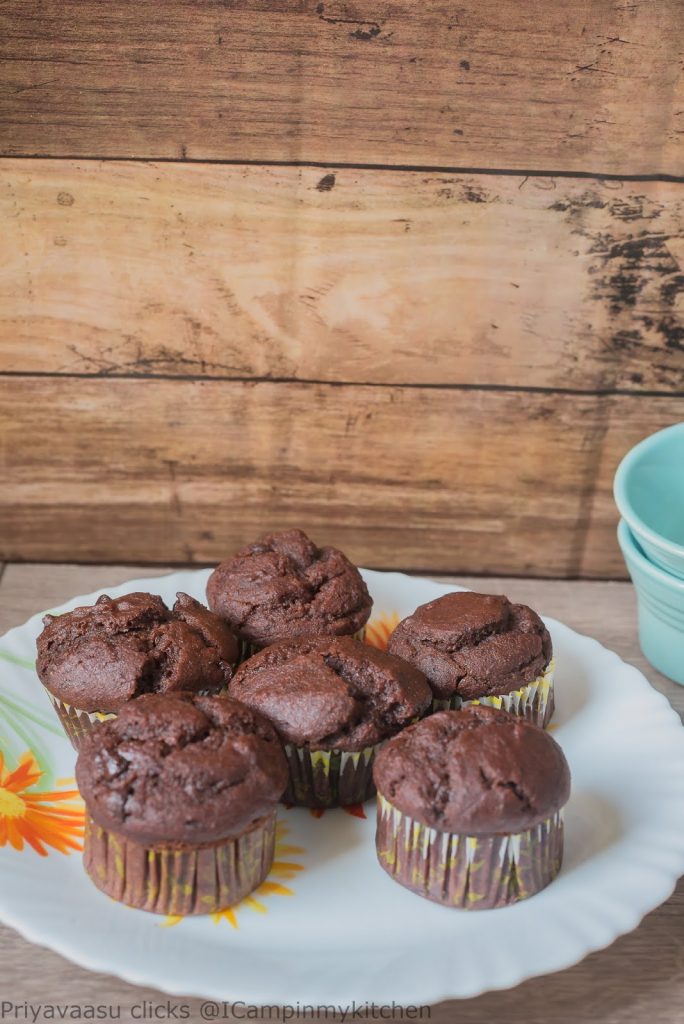 Ingredients
1 tablespoon flaxseed meal, mixed with ¼ cup warm water
¼ cup dark chocolate chips
Method
Preheat the oven to 170C. Line a muffin pan with liners. I got around 10 muffins from the above measurement. Used a 6-hole muffin pan and 4 silicon moulds.

Wash and peel the pears. Chop them into rough chunks, pit the dates. Take the chopped pears and pitted dates in a mixer, blend them into smooth paste. Mix flaxseed meal with warm water and let it sit for 2-3 minutes.
Remove this paste to a separate bowl, add flax egg to this, along with oil,vanilla extract and honey. Whisk this mixture well to combine.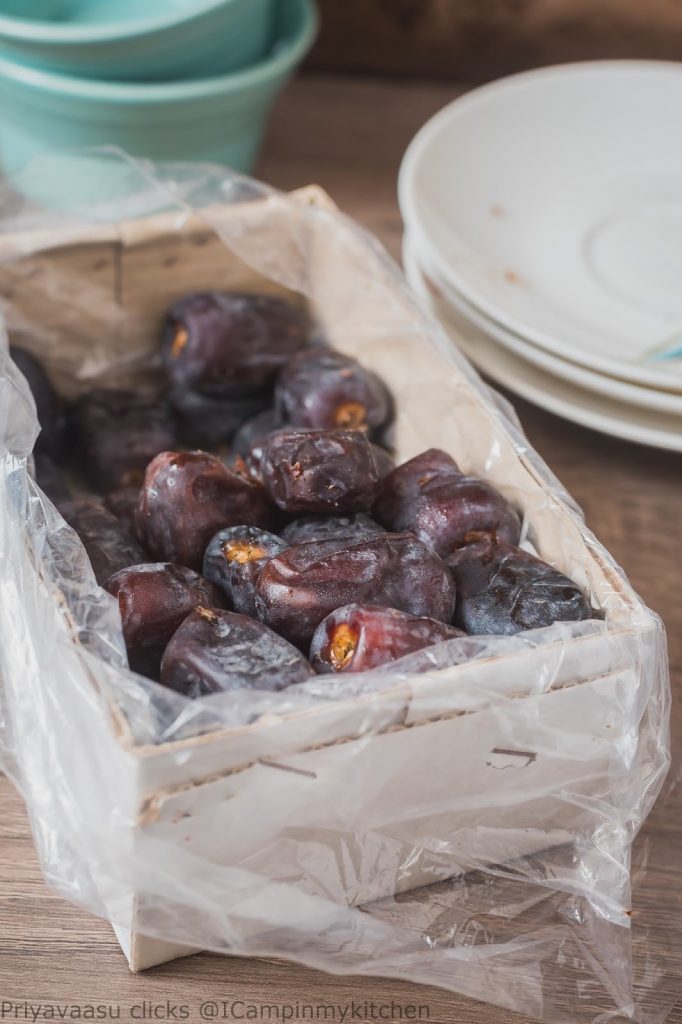 In another bowl, sift together flour, cocoa, baking powder and baking soda. Add this dry mix tot he wet mix in batches and use a spatuala to mix the contents together. Take care not to mix vigorously, mix in single direction.

Dump in the chocolate chips and mix again.
Pour the batter into the prepared muffin tins, fill ¾th of each hole and bake the muffins in the preheated oven for 35-40 minutes or until a skewer inserted in the middle comes out clean.
Remove the muffins from the oven, let it sit for 5 minutes and take them off the muffin pan and let it cool on the wire rack. Serve them warm and enjoy guilt-free.