After making a yum tub of chocolate peanut butter, i wanted to use it all the recipes. Crazy, right! yeah, i know! :). Crescent rolls is what that came to my mind, so made them right away. It was so easy to make and vanished even more quicker. Actually i made them twice, once as rolls and next time as crescents. Both the way it tasted yum. If you don't have peanut butter, try with some jam or nutella or any other sweet spread you have got!!! 🙂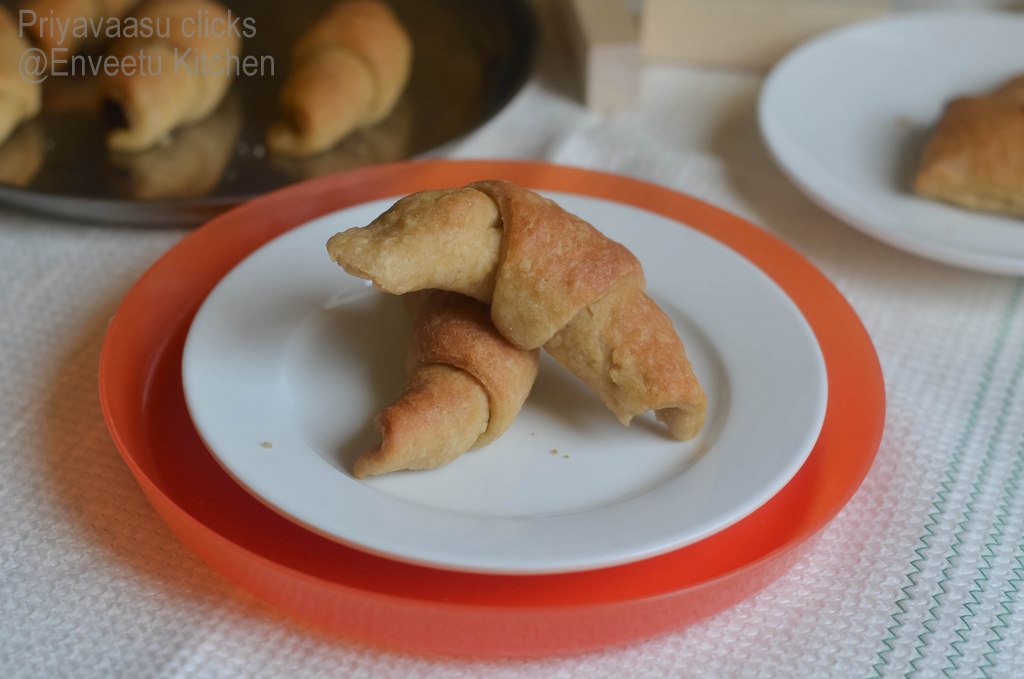 Ingredients
½ teaspoon vanilla extract
¼ Cup milk for brushing the rolls.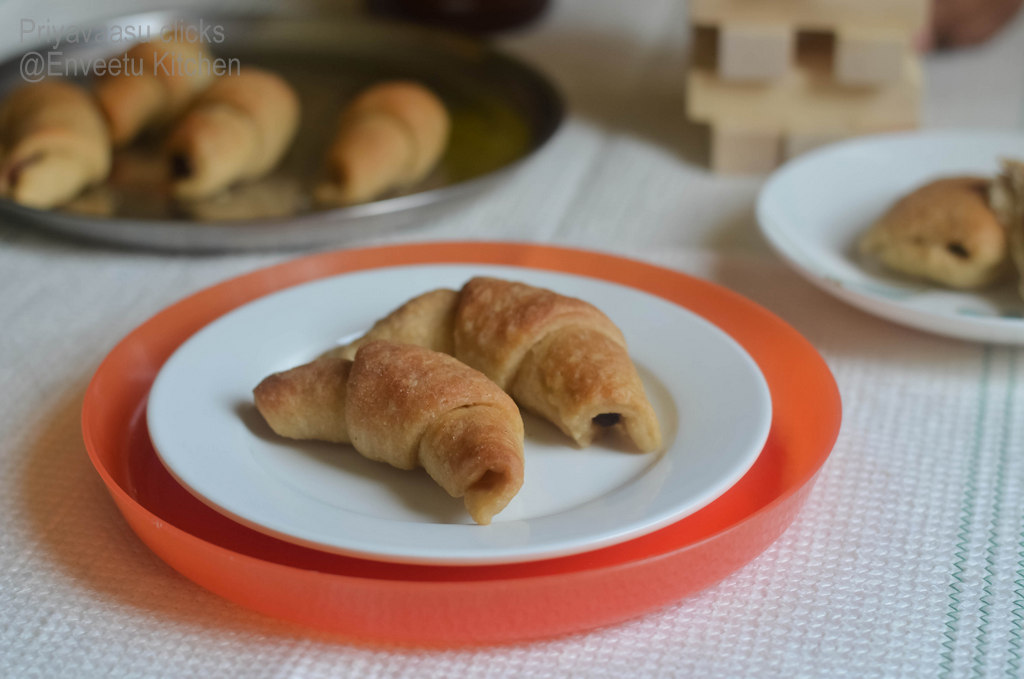 Method
Heat the milk until warm, not boiling. Add the butter to it. The temperature of the liquid added is very important while making yeast breads. Too hot or too cold will kill the yeast and your dough wouldn't proof well.

I check my inserting my finger into the liquid, it should warm and not scalding hot. In case if you are doubtful use a candy thermometer to read the temperature, it should read 110 to 115 degrees.

I used my food processor to make the dough. In case you are making by hand, then take flour, yeast, sugar and salt in a large bowl. Mix well to combine. Now add butter added warm milk to this flour mix.Add vanilla extract and knead to make a soft dough.

Let it sit covered in a warm place in a well oiled bowl for about 60- 90 minutes or until it is doubled.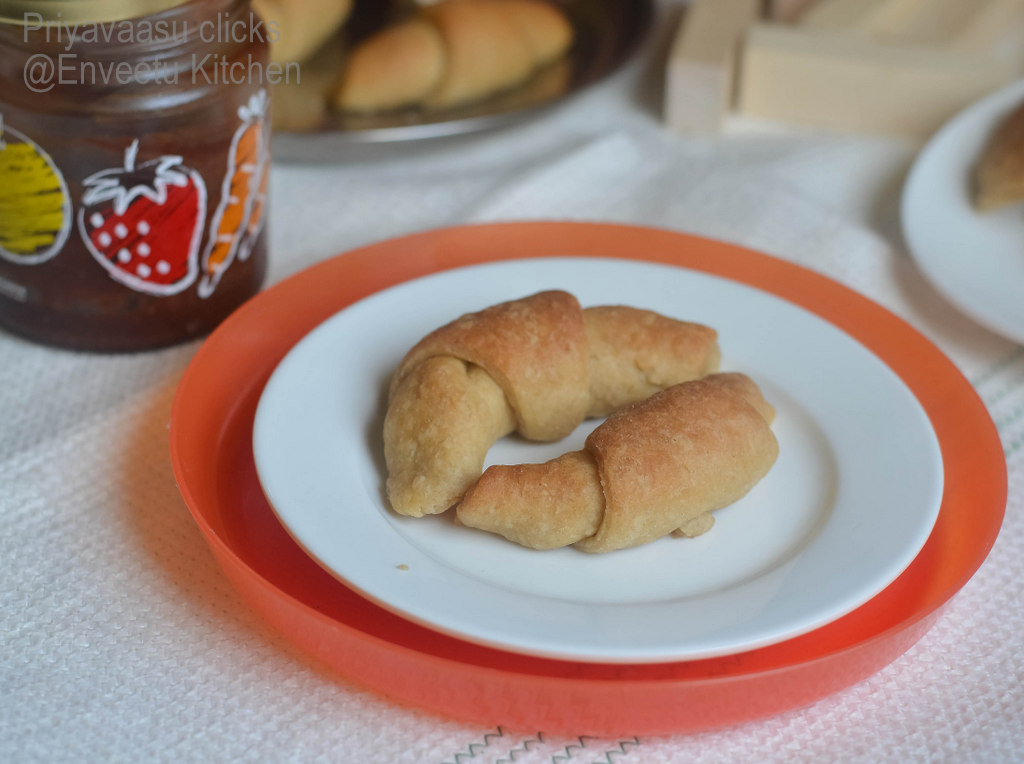 Prepare a baking tray with parchment.I used my stainless steel plate, fully wrapped with aluminium foil. preheat the oven to 170C/350F.

After dough has doubled. Transfer it to well-floured surface. Punch it down and knead for minute. Divide the dough into two equal parts. Work on one part at a time.

Roll the dough into 10 inches circles, using a pizza cutter, cut into 6 or 8 triangles. Drop a teaspoon of jam or Nutella at the top of each slice, you can spread it around or just leave it as one big dollop.

Starting at the top roll out each piece and shape into a crescent. Repeat the same with rest of the slices. Let the crescents rest for 20 minutes, until they are a bit puffy.

I rolled the other part of the dough into a rectangle and cut some 12 squares. put a dollop in center of each square and just folded them and baked.
Brush the top with milk and bake for around 25 minutes. Brush some butter when it is out of the oven, Serve warm with a hot cup of tea/coffee