I have always preferred a Chocolate sponge over vanilla. Why? Maybe because i have never got a fluffy vanilla sponge till date. But, now i knew how to bake one. This recipe is from Tarla Dalal's, but i have made some changes in this, thanks to my baking experiences, i m dare enough to tweak a recipe and  manage to get a better result.  The best plain sponge i have ever made. i have baked this 3 times in this week, both the kids loved it the most. Kuttu has even asked me bake it again for his class Christmas party!!! Proud Mommy ;)!!!
Ingredients
1 Cup All Purpose flour
½ teaspoon baking soda
¼ cup Buttermilk
¾ teaspoon baking powder
½ cup Sugar
½ cup oil/butter 
1 teaspoon vanilla extract
¼ Cup Warm water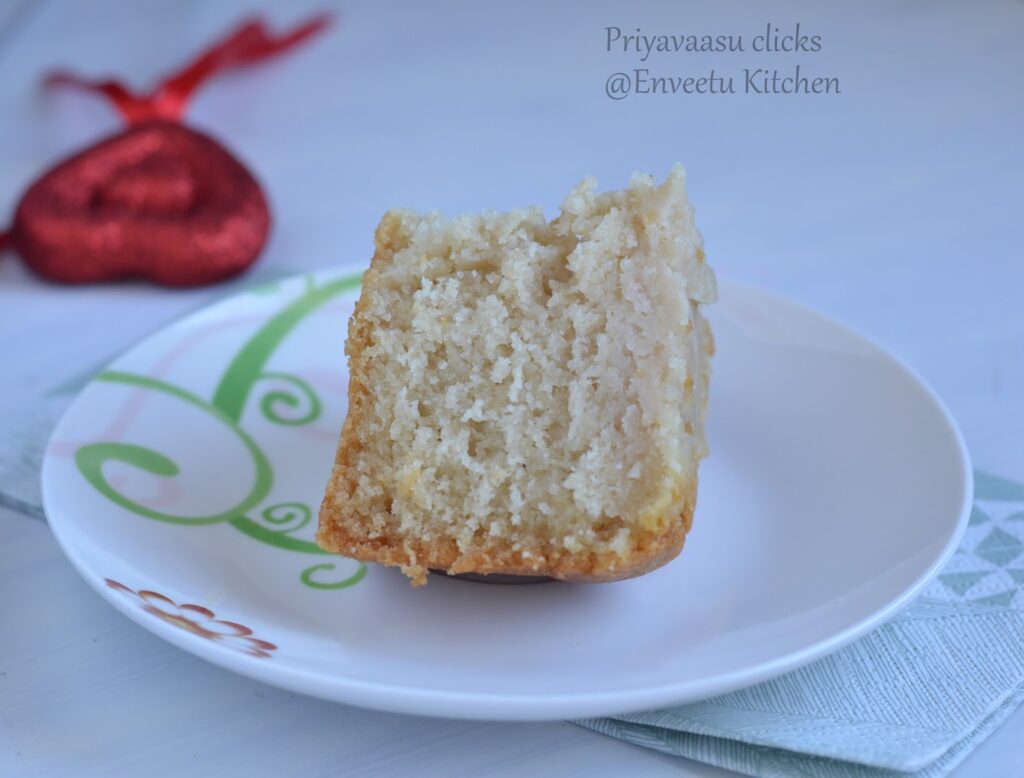 Method
Take flour, sugar and baking powder in a bowl and whisk well to combine.

Take buttermilk in a bowl, add baking soda and let it rest for 10 minutes. It will rise and become bubbly. To the fluffy buttermilk, add oil and vanilla extract and mix lightly. Do not mix it vigorously.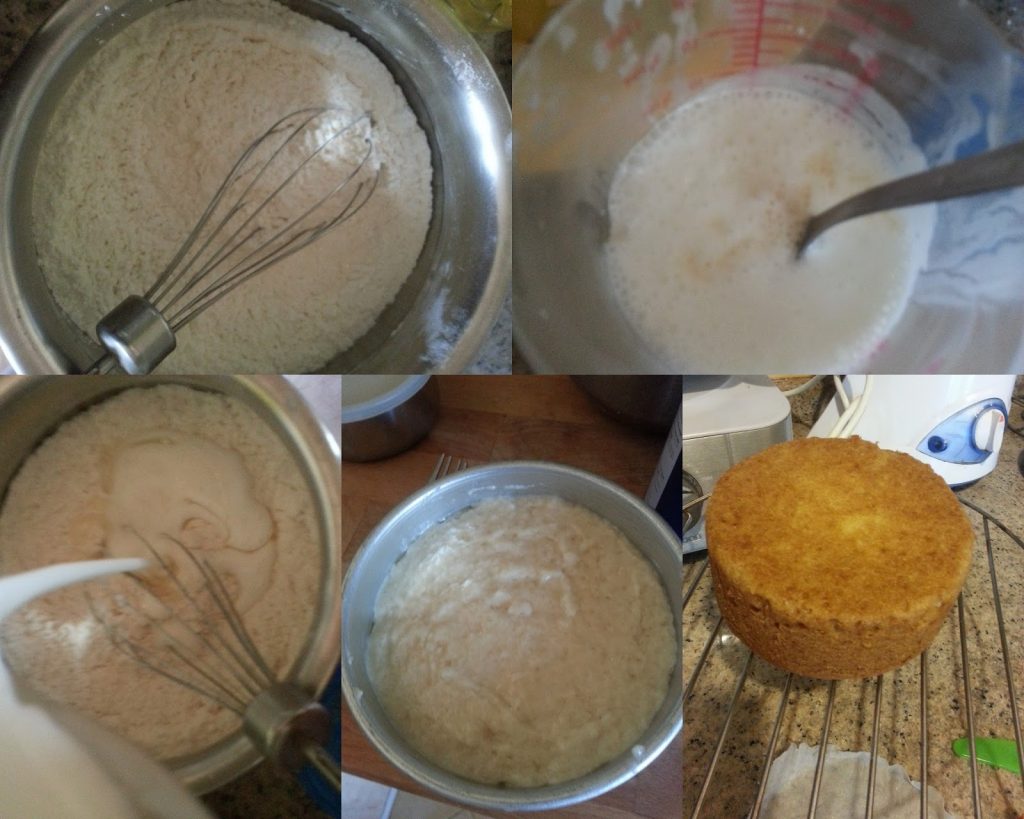 Now slowly add the wet ingredients to the dry ingredients and mix slowly with a spatula. It wil resemble a dough, now slowly add warm water to this and mix with the spatula. Mix in same direction, slowly.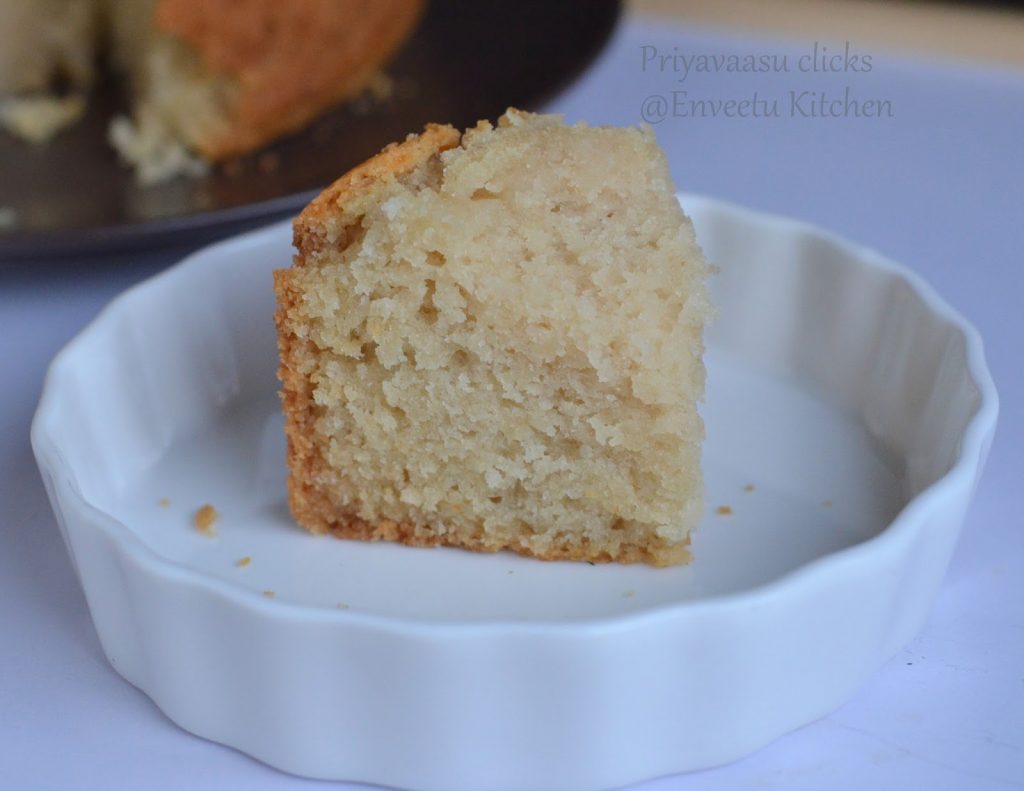 Grease a baking pan, with oil and line it with parchment. I have used 5″(diameter) round pan with 2″ height. 

Pour the prepared batter into the pan and smoothen the top with the same spatula. Preheat the oven to 170C. 

Bake the cake for 20 minutes @ 170C and reduce the temperature to 160C and bake for another 10 minutes or until a tooth-pick inserted inthe centre of the cake comes out clean.
Take it out of the oven, let it cook for 5 minutes in the pan, slowly release it on to a wire rack to cool completely. 

Slice and serve as such or frost it with some butter cream or cream cheese and enjoy!!!