I originally planned to post a bread recipe today. But then, it suited well for a theme next week, so scheduled it to be used later. So, now i had to bake a quick recipe for the bake-a-thon. I remembered bookmarking lot of cookies recipe, so i searched my bookmarks and baked this quick coffee cookies for our evening coffee time. It takes 30 minutes from start to finish. We are coffee lovers so we loved the flavor in the cookie too, if you don't prefer coffee, try cinnamon/saffron/cardamom or just use a mix of these spices. Whatever be the flavors, you are definitely going to love these crispy cuties and also they make a wonderful gift this festive season.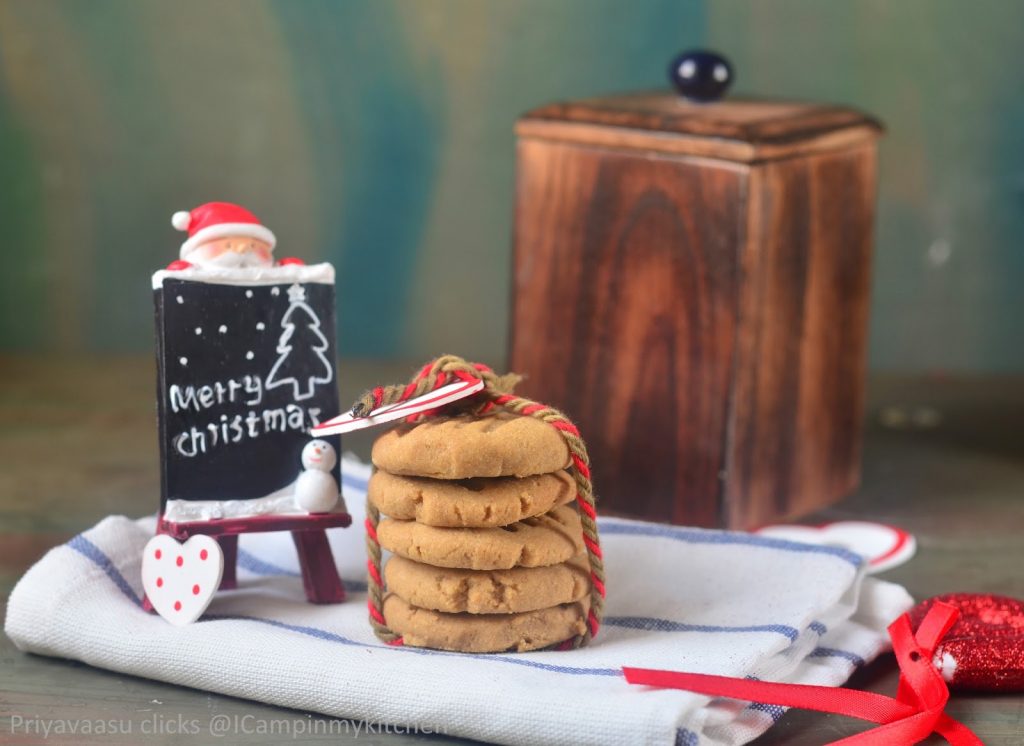 Inspired from here
1 Cup Whole Wheat flour (I used normal Chapathi flour)
1- 2 teaspoon Instant coffee powder ( i used Nescafe Gold)
Method
Mix hot water with instant coffee and let it rest for 2-3 minutes. Sift together Wheat flour and baking powder. 

In a bowl, cream butter and sugar until soft and fluffy. You can use your electrical whisk or use a fork like me, which gives a nice workout to your triceps :). 

Personally i loved using the fork, after learning how to make the cream fluffy in a cake decoration class last year, its been long since i put that technique to use. Just repeat, press and fold and you will feel the butter becoming light and fluffy.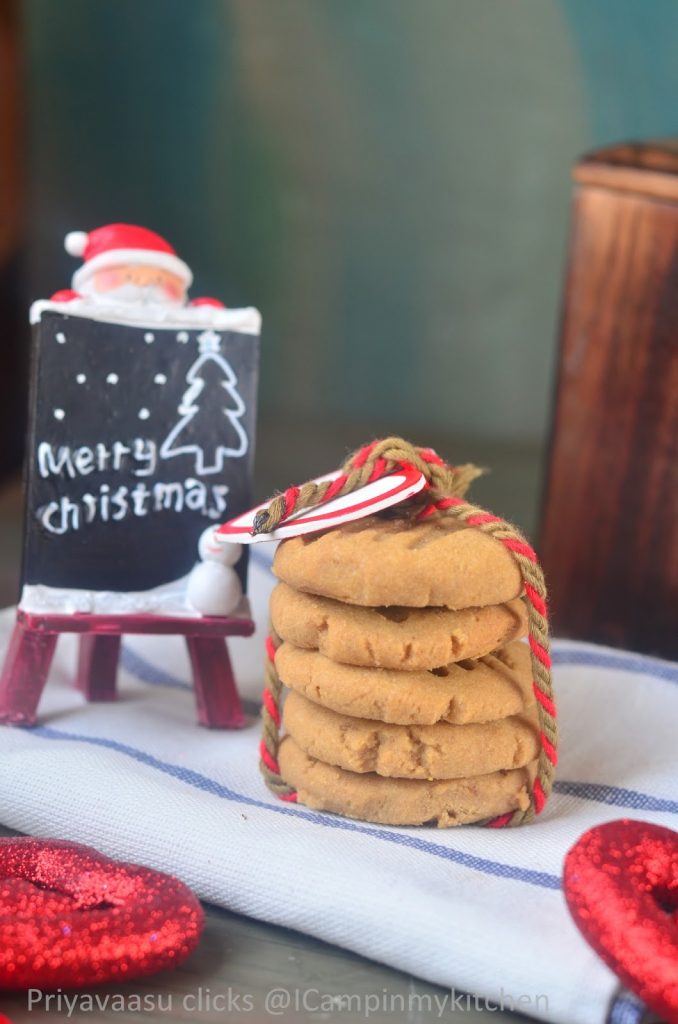 Once it is light and puffy, add the coffee decotion to this and mix. Next add the flour in two batches. Use your hands to knead a soft dough. I used a teaspoon more of water, so my dough was a bit more loose. So i rested it in the fridge for 10 minutes.  If u have used right amount of water, and dough is soft and stiff, go on and roll them into cookies.

Preheat the oven to 180C. Take the dough out of the fridge, pinch out small balls out of the dough, flatten them in between your palm and place on them on a greased cookie- tray.  Mark a design using the fork or knife.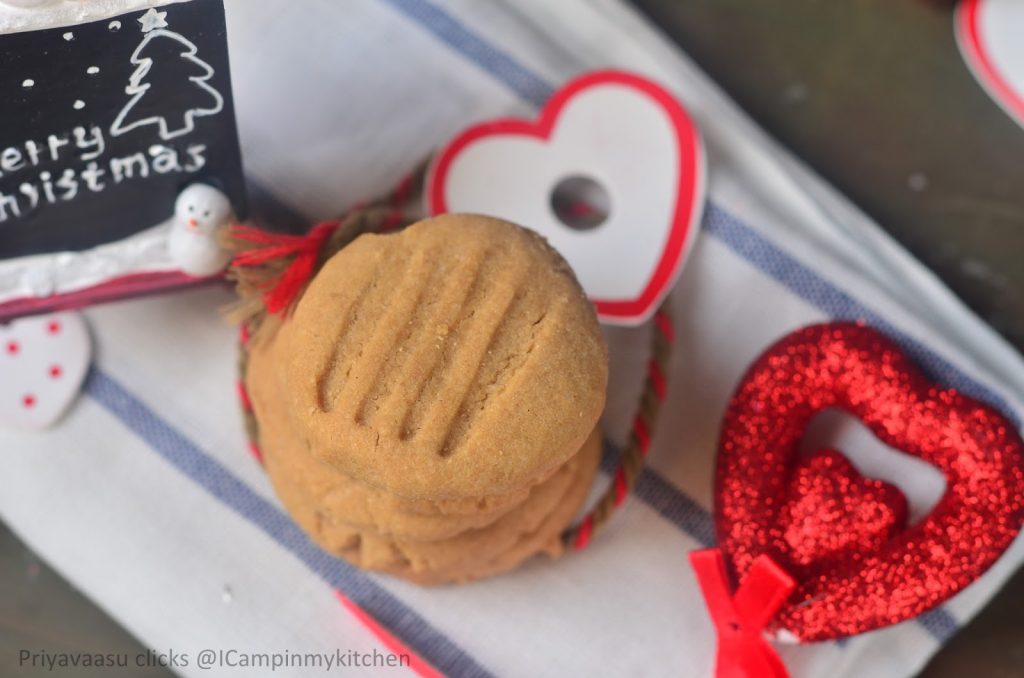 Bake the cookies for about 18-20 minutes or until the edges turn brown. Take them out of the oven, let them  cool completely on a wire-rack. Store it in an Air-tight container.
This is part of the Bake-a-thon 2015