For the alphabet U, i didn't think twice, i decided on my second home UAE - United National Emirates. It is a Federation of 7 Emirates Abudhabi,
Ajman,
Dubai, Sharjah, Ras-al-khaimah, Fujairah & Umm-al-quwain. When i say it is my second home, i really mean it. I have never felt far away from my home country here. Only missing elements would be Mom, Dad and temples, sigh!!!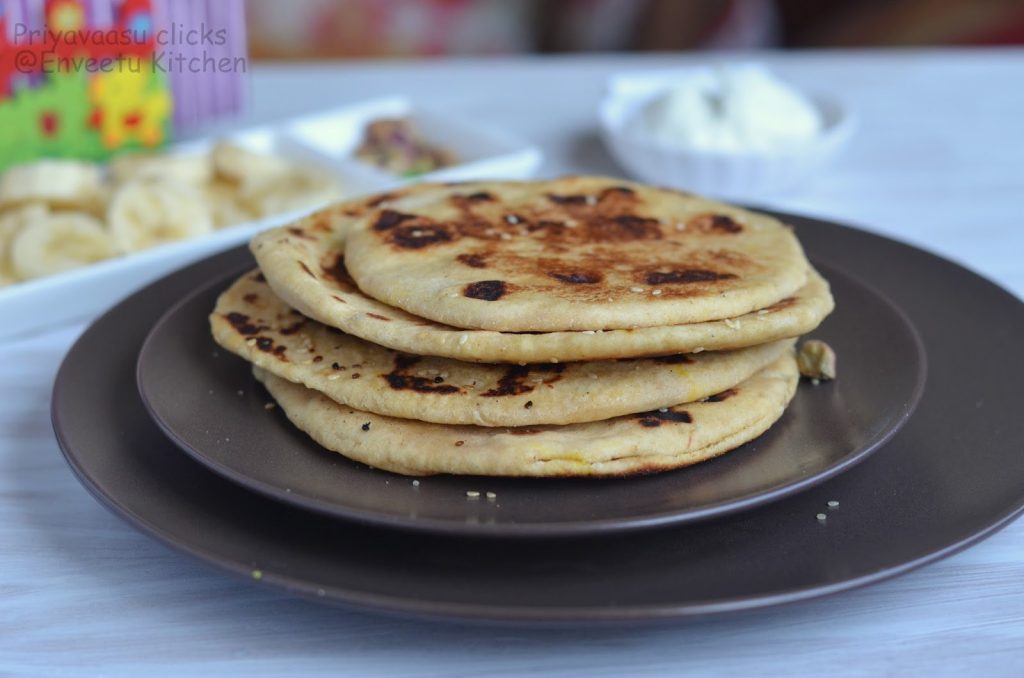 Today we are tasting one of the traditional Emirati breads Khameer/Khamir. A breakfast bread served with fresh cheese.
Khamir is nothing but arabic word for yeast. The bread is a mixture of yeast, flour, milk powder and is sprinkled with sesame seeds and cooked to a toasty brown color.
I served them with fresh made curd cheese, with some pistachios and fresh banana. It tasted yum and the flavor of saffron in the bread makes it so rich and a royal treat.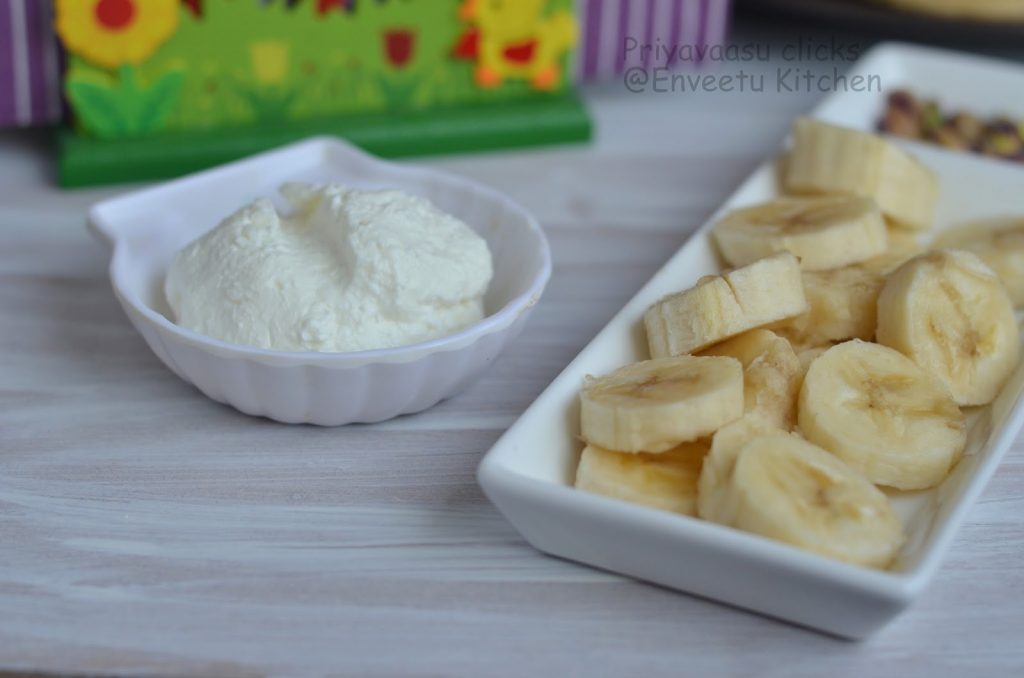 Ingredients
1 cup All purpose flour



½ tablespoon instant yeast
½ teaspoon saffron
½ teaspoon cardamom powder
¾ cup warm water
2 tablespoon toasted sesame seeds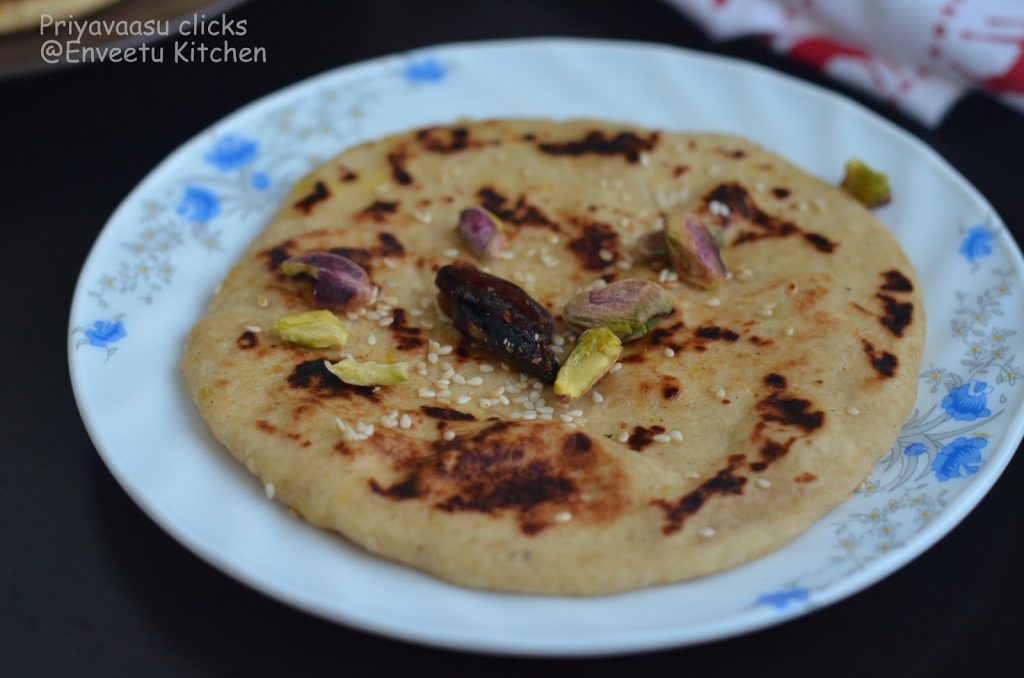 Method
Take both the flours, yeast, milk powder, saffron, cardamon powder and sugar in a large bowl whisk well to combine.
Now slowly add water and knead to make a soft dough. When the flour holds together as a dough, take it to a flat kneading surface and knead for 5 minutes to get a smooth dough.
Let the dough rest for 30 minutes. Divide the dough into 6-7 portions. Roll each portion into a disc of 4-5 inches. Use flour if needed, I didn't use any.
Heat a flat tava, I used my cast iron pan, when it is hot enough, place the rolled bread on the hot tava.
It will start puffin up, flip after a minute and cook the other side, spread a teaspoon of oil on top, sprinkle toasted sesame seeds and flip and cook for 2 seconds. Remove it on serving plate and serve it warm.
Khamir bread is served with variety of toppings along. I served it with a spread of home-made labneh or hung curd, some chopped bananas and pistachios.