The alphabet i though the most was F. I couldn't go beyond Figs. I once made Figs and Halloumi Sandwich for one such Mega Marathon. The mind of, we food bloggers think better under pressure! Until last week my mind was thinking only figs, but then suddenly last weekend, it gave me options like fenugreek and feta. I have a Fenugreek leaves chutney, which again was made for a mega marathon.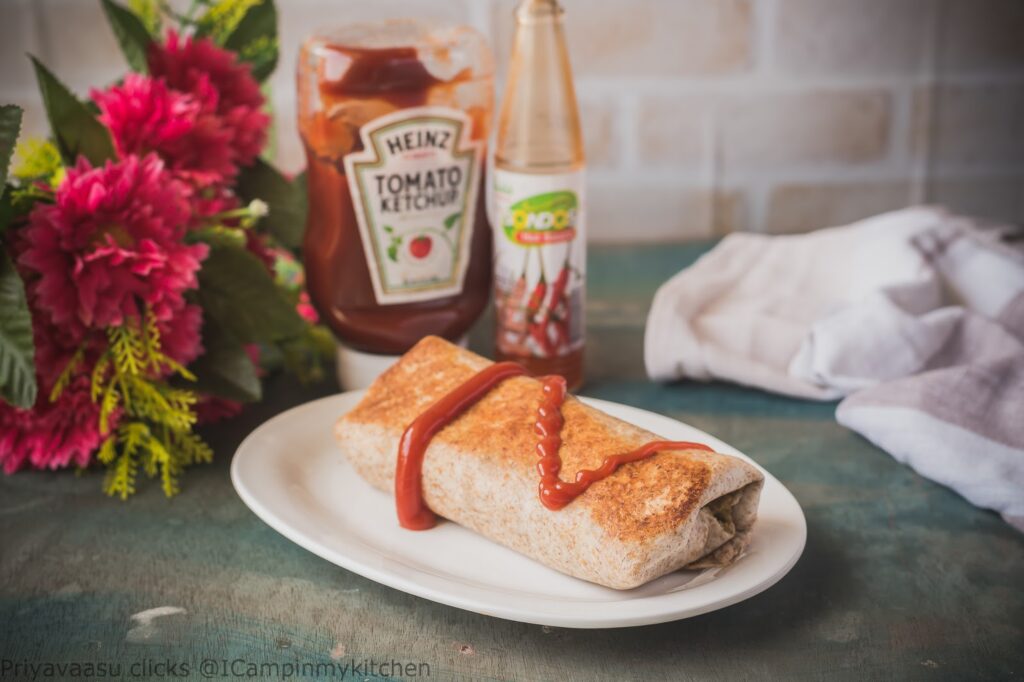 So i settled for Feta cheese wraps. I used the mint thogayal(Mint chutney with lentils) i made a day before as spread. The combination of feta and labneh along with the veggies and sauce, made it one amazing flavored wrap. I first made this as a breakfast for my hubby's box. While i was making for myself,  my elder one tasted the wrap, he wanted for himself, so i made them again for him. Even my lil one enjoyed a bite.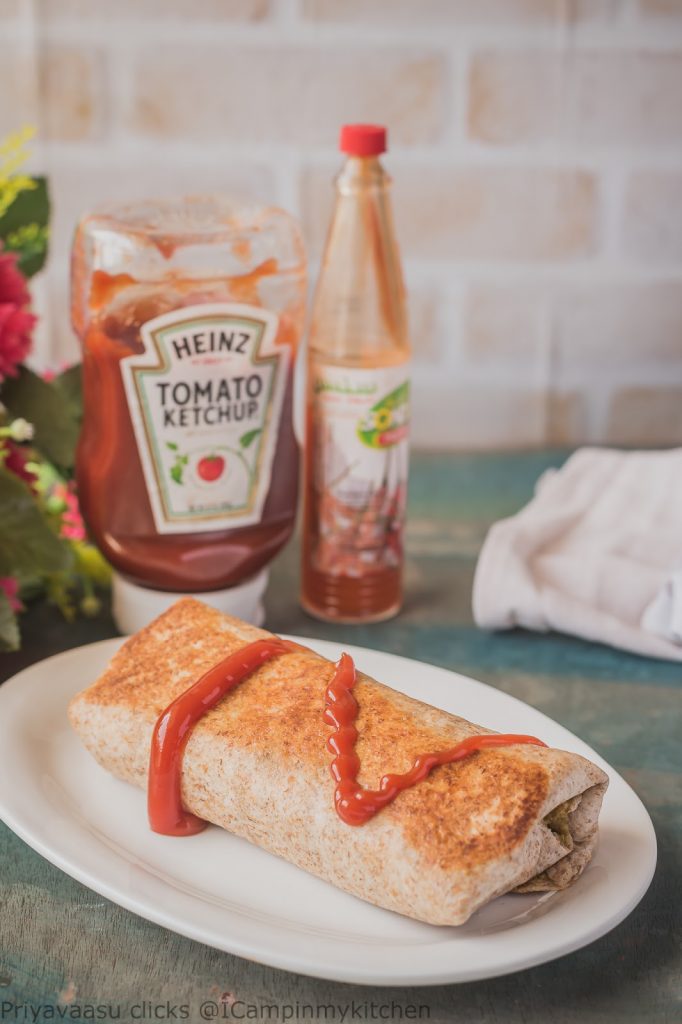 Ingredients
Whole Wheat Wraps - 2 (I used store-bought)
2 nos cucumber, cut into sticks
1 onion, cut into thin round slices
¼ cup feta cheese, crumbled
¼ cup mint chutney or mint pesto or coriander pesto
¼ cup labneh cheese
Chili sauce and tomato ketchup as needed 
other options
Pickled cucumbers, pickled jalapenos, shredded cabbage, carrots



Method
Keep all the ingredients ready by your side, before starting. Wash and chop the cucumber into sticks, Onions into thin slices.

Place the wrap on a plate or chopping board, spread mint chutney generously, add crumbled feta. lay down the cucumber sticks and onions, top it with some Chilli sauce, Toamto ketchup and labneh. I had some soaked fenugreek seeds in hand, i added that too to the wrap.

Roll once, fold the sides like an envelope and continue rolling into a tight wrap.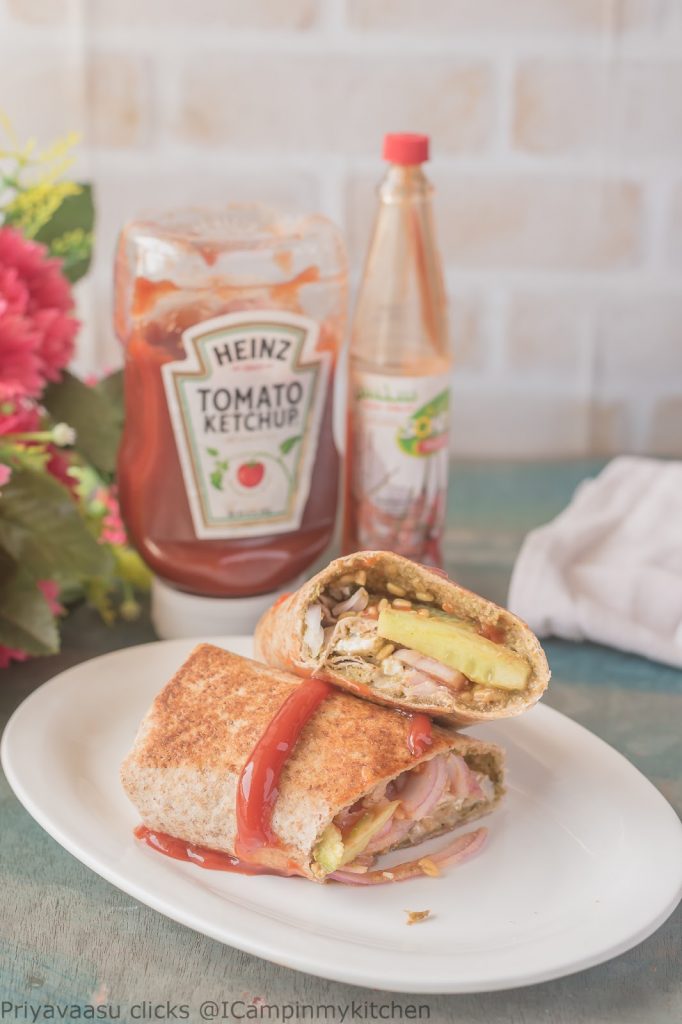 Heat a tava, place the wrap with folded side on the bottom, add some butter/ghee. Let it toast for a minute, carefully flip the roll to the other side and toast for another minute. Remove from the tava, cut into two half and serve with sauce of your choice. 
I served this for my hubby breakfast too, it wasn't too soggy as he has it around 9:00 am, and i made the wrap for him at 7:00.