Kuttu is into some Fancy Dress Science Competition. Yes, you read it right, q fancy dress and also a Science Competition. He has to dress up like a scientist and explain a model made by him. Though he is the one, who is going to participate, it is like the whole house is into the competition. Starting from the research, model,speech, costume everything the parent has to do and the school just, checks what i have done and tell corrections. The past 2 weeks i m running like a headless chicken with this project. Yesterday was the rehearsal, and our bad luck one of the models didn't work properly during the rehearsal. Kuttu got a bit nervous, but then he managed well. All this information was given by kuttu and not by the concerned convenor, so i had to mail again, check what happened and today i m going to his school to check the model. I don't even want to imagine how bala will behave in school, while i m looking at the model!!!
Amidst, all this madness, kuttu wanted dosa for dinner yesterday. Adding to my good luck, no dosa batter was available and he is very particular about a white dosa and not a green one(pesarattu). I immediately whipped this Oats Dosa. This is yet another instant dosa recipe, which comes handy on such crazy days. The seasoning's give a nice taste and aroma to the dosa. Kuttu enjoyed it with his favorite dal and we had it with Coconut chutney.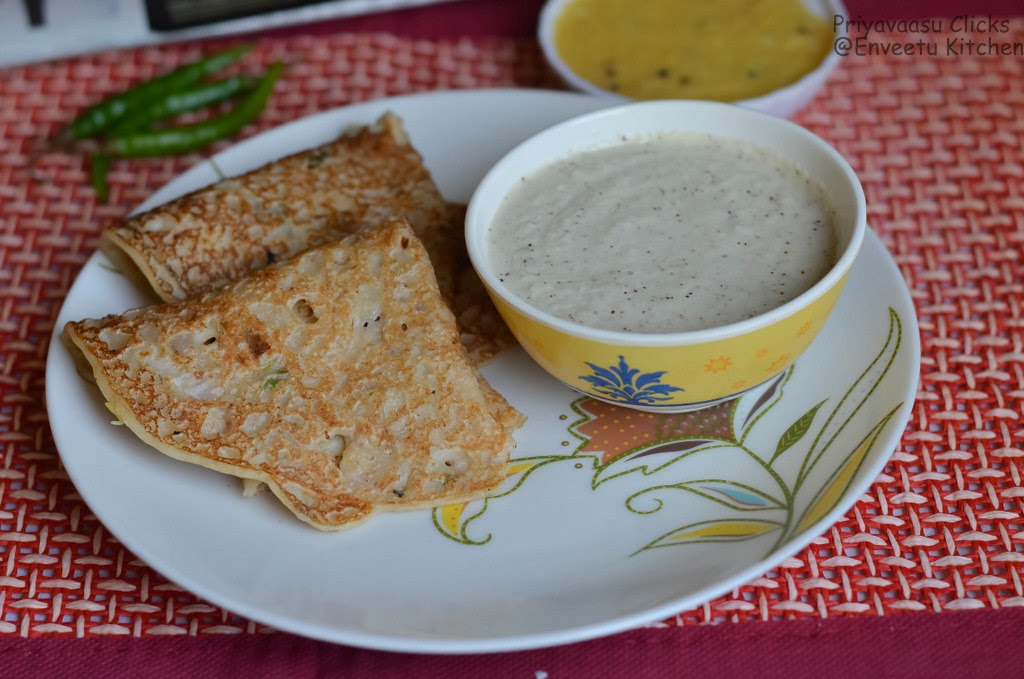 Ingredients
Gingely oil for making the dosa.
Seasoning
½ Cup grated carrot (optional, i didn't add)
1/ 2 teaspoon cumin seeds/jeera
¼ teaspoon of coarsely crushed Peppercorns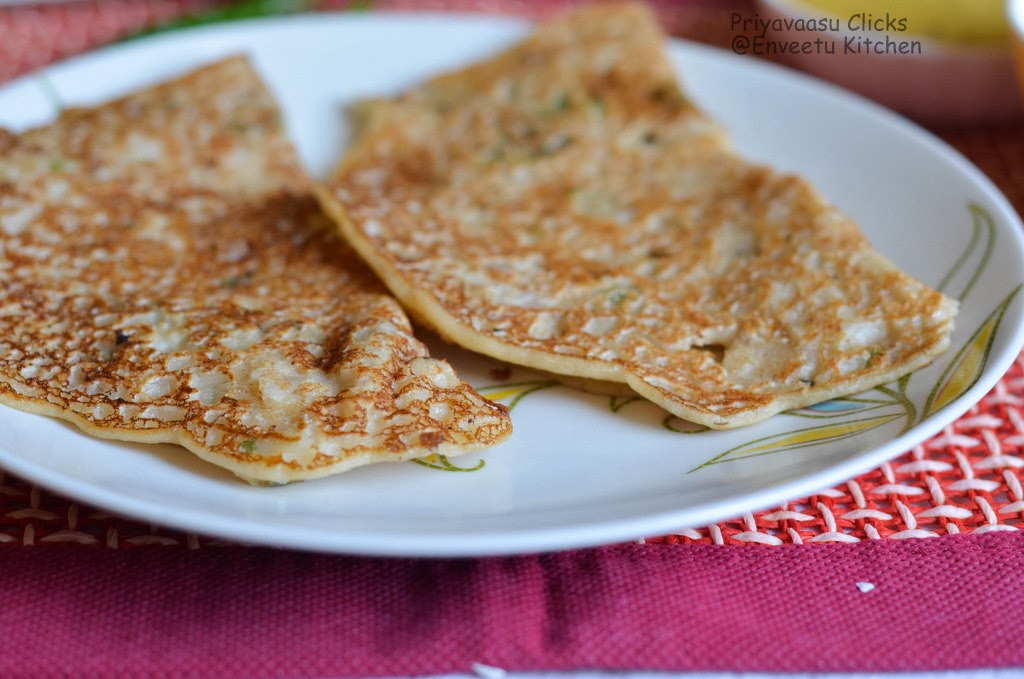 Method
Take Oats, Rice Flour and Wheat Flour in a Wide Bowl. Whisk well to combing. Add the seasoning. Mix well.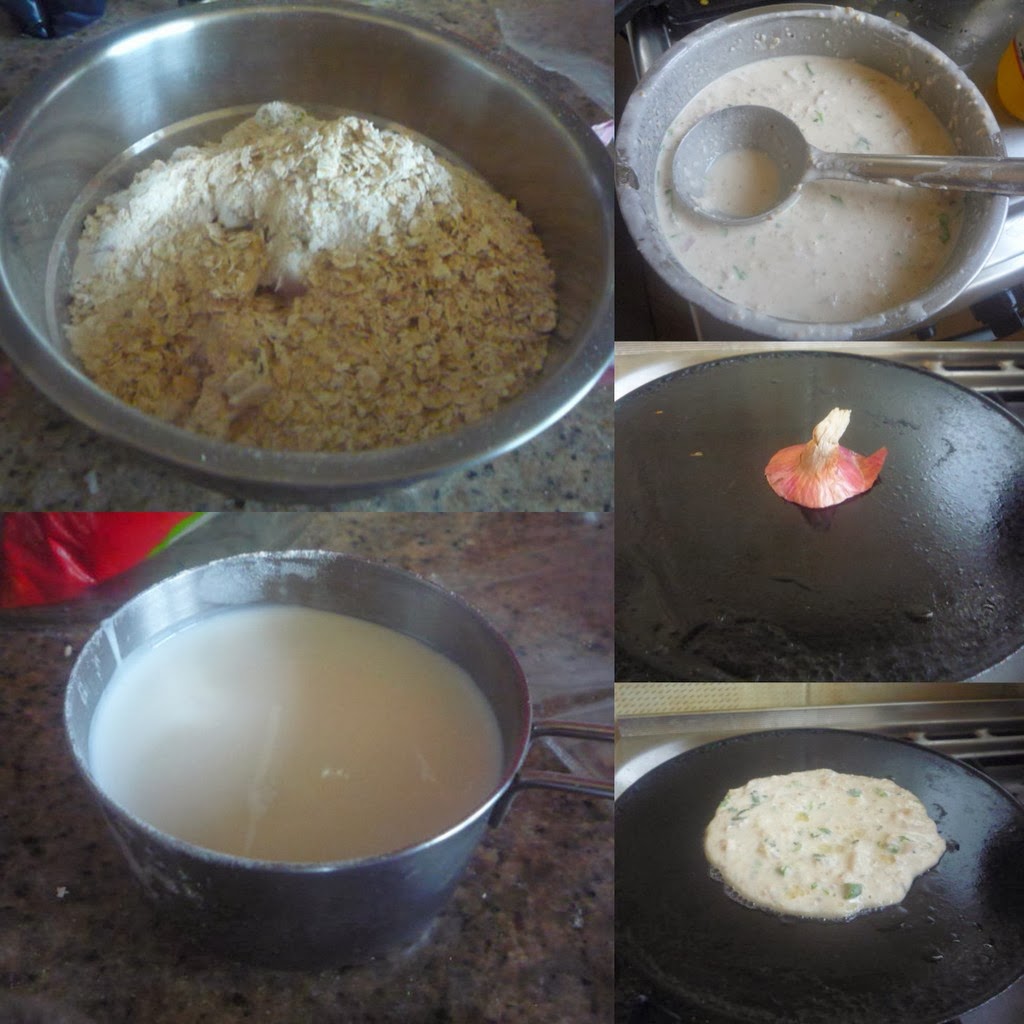 Add the butter milk, and 1 cup of water first. Whisk well to make a thick batter. After mixing well, add another cup of water to get the desired consistency. The batter should be of pouring consistency.

Heat a tava, pour a laddle of batter in the middle and spread a little. Do not make it very thin. Dot the edges with gingely oil. Cook for a minute, Flip and cook the other side too for a minute.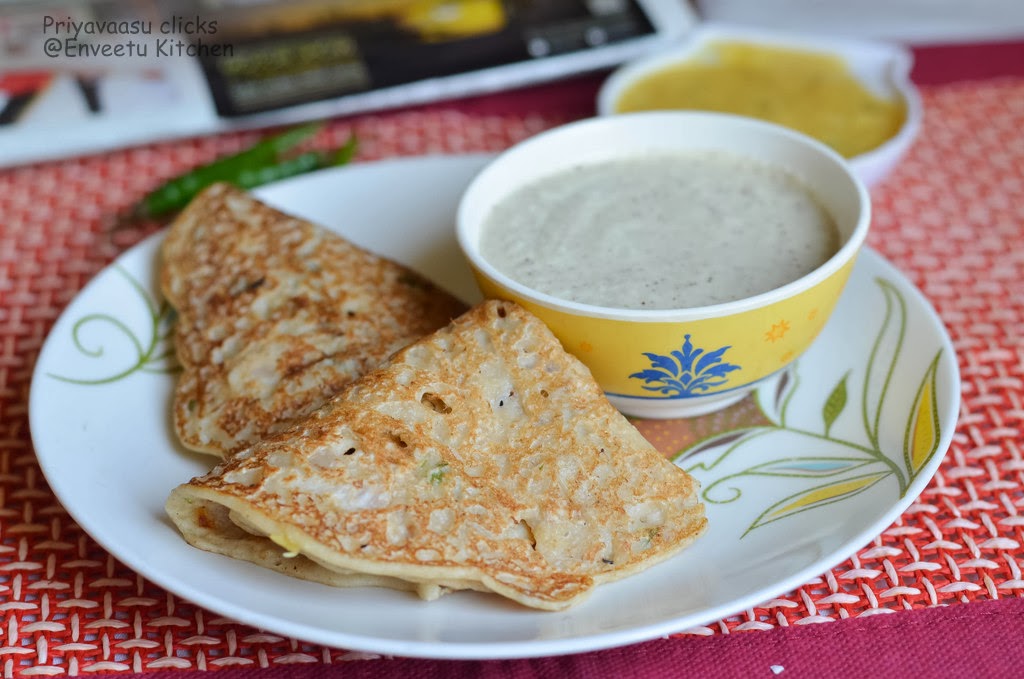 Remove from the tava to a serving plate. Serve Hot with sambhar and chutney of your choice.

Tastes best, when served hot. I served it with

Coconut Chutney

and

Veggie Dal.