3 nos banana (I used dole)
60 grams unsalted butter + 1 tablespoon for coating the ramekins
5 tablespoon + 2 tablespoon powdered jaggery
½ teaspoon cinnamon powder
5 tablespoon whole wheat flour
Handful of walnuts, chopped roughly
Vanilla icecream for serving
Prepare 5 ramekins first, grease them with butter. Preheat the oven to 190c.

Prepare the crumble next, in a large bowl add butter, oats, flour, 5 tablespoon Jaggery, walnuts and cinnamon powder. Mix them all together you will get a clumpy mixture.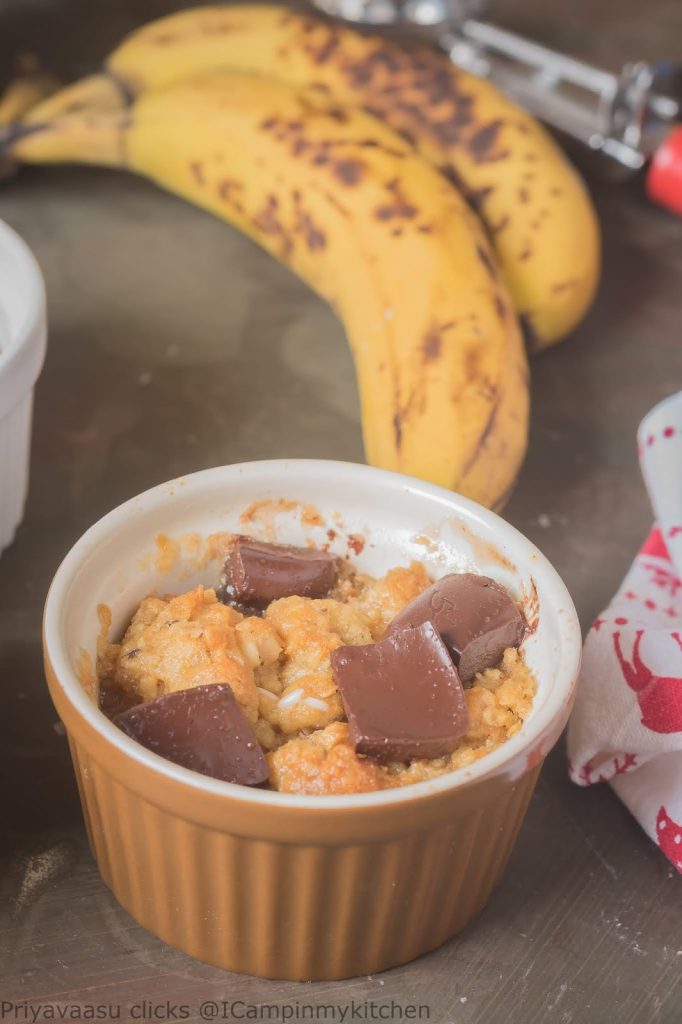 Peel and chop the bananas into rounders. Lay around 5-8 slices in a ramekin. Divide the 2 tablespoon jaggery amongst the 5 ramekins, top it on the bananas. Divide the crumble mixture amongst the 5 ramekins.

Bake them in a preheated oven for 25 minutes. Top them with chopped chocolate and bake again for 6 minutes.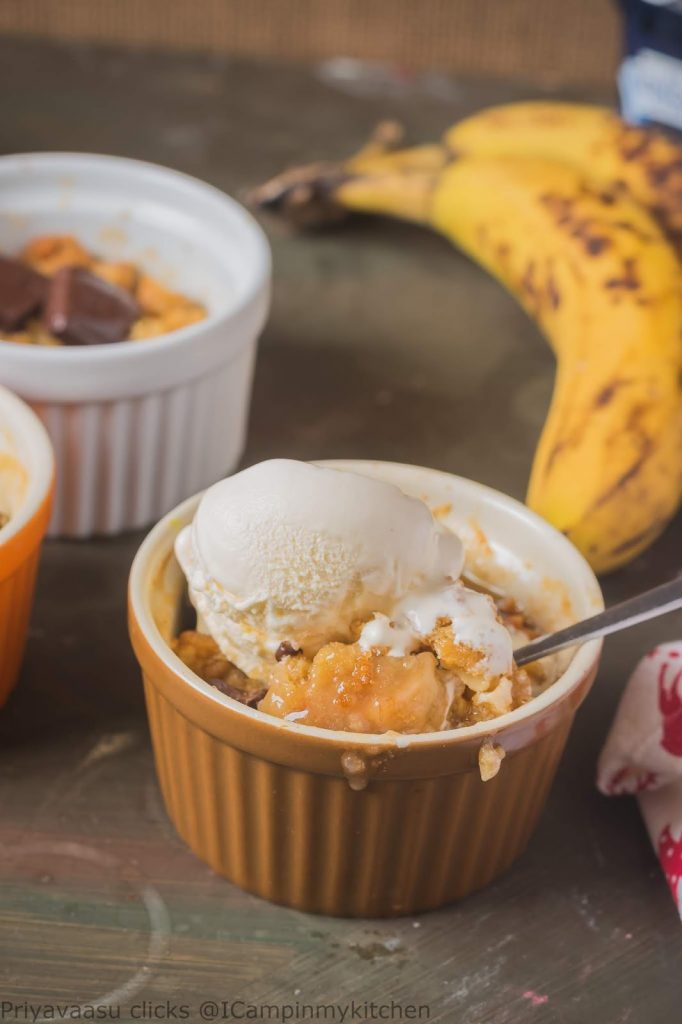 Remove once the top I golden brown. Take them out of the oven and let it cool down a bit.Serve it warm with a scoop of vanilla ice/cream.