I m dusting this place after 5 months, oh yeah, bloggers block is real and these days i m getting it quite often. Even today, till this moment i was contemplating whether to post or just coil back to my cocoon. Somehow, nudged myself to sit and write the post.
I signed up to regular Blogging marathon this october for all 4 weeks, the first week theme is Pick an alphabet, pick 3 different countries and cook from them. Yes, our gang leader is capable of thinking much more complexities, but since she compiled the October BM announcement just before the mega marathon, she made it a bit easier. Okies, moving on, so i picked the alphabet 'J'. So here comes the first recipe after a lonnnngg hiatus in my kitchen Toto- jamaican coconut cake.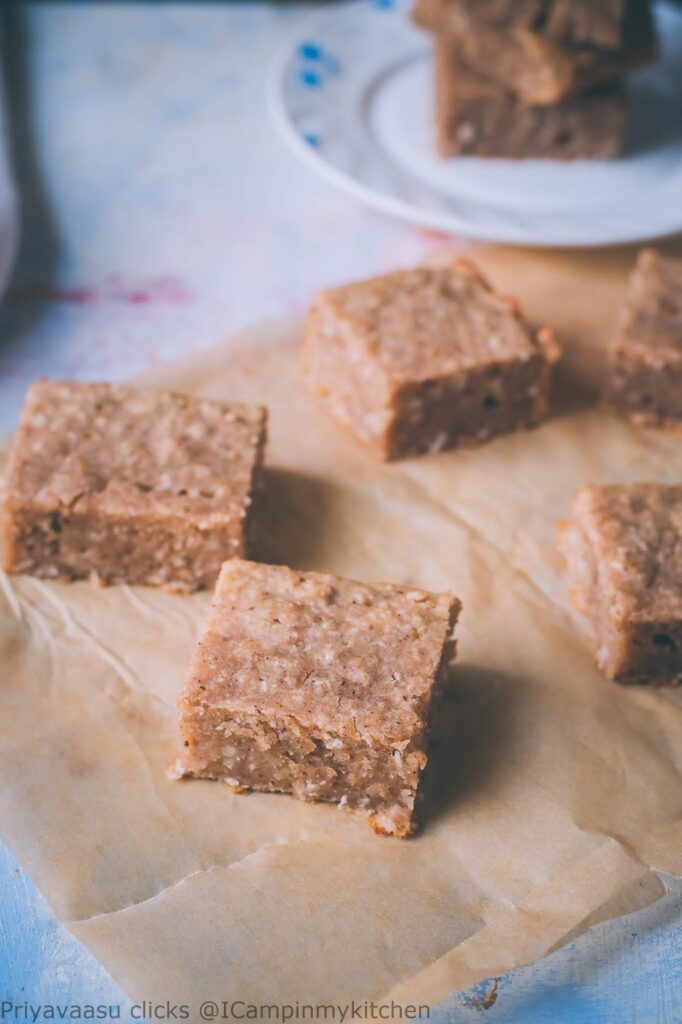 A simple no fuss, no fancy cake recipe, bursting with coconut flavors, i didnt have brown sugar in hand. if you have please use that instead of white. Originally toto is made with flour, molasses and coconut, it is said to be late night snack for the underfed slaves. The original recipe, had eggs, i have used curd and water instead of the eggs, the cake has come out a little dense but the taste and the flavor is good. I was a little worried whether my boys would like them, but to my surprise both enjoyed the nutty cake, it is their evening snack for the past 2 days. Would love to tweak it a bit when i try next time, if i get a better bake, sure will let you all know here. Until then enjoy this one!
Ingredients
2 cups of whole wheat flour
1 cup sugar, brown sugar preferably
2 cups freshly grated coconut
1.5 teaspoon cinnamon powder
5 nos of cardamon and 3 cloves pounded finely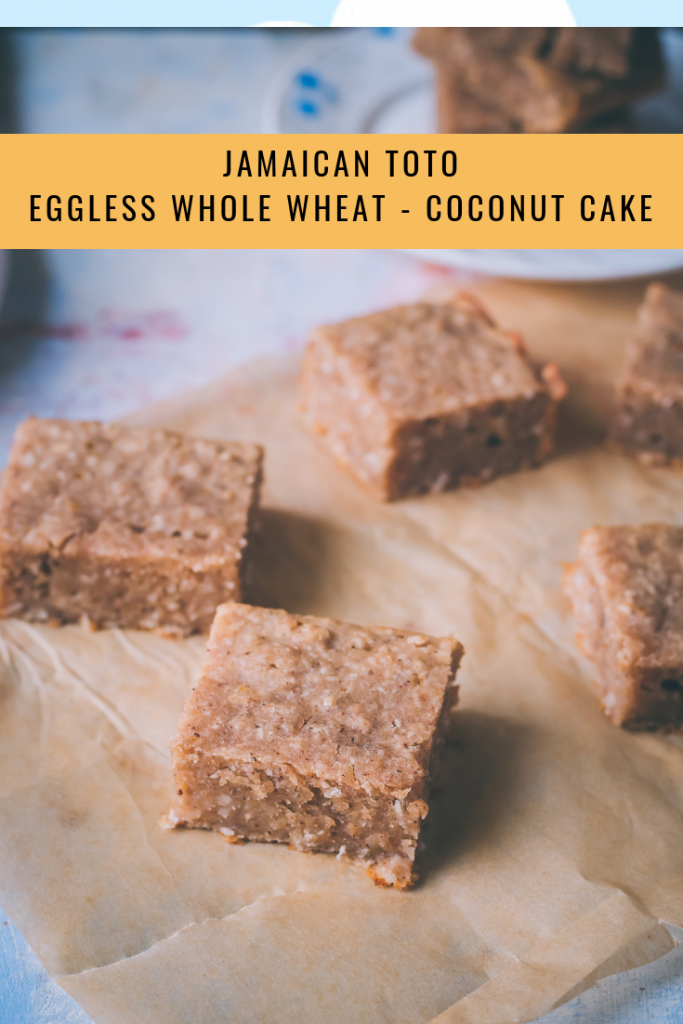 Method
Preheat the oven to 180C. Line 2 square pan with oil and parchment paper.

In a large bowl take flour, baking powder, cinnamom powder, nutmeg, cardamom and cloves powder together and whisk to combine well.

In another bowl, combine coconut and sugar, add yogurt, water and oil, mix well. Add the wet ingredients into the flour mix and combine.

While combining, use a spatuala, cut and fold and see to that there is no dry flour in the batter.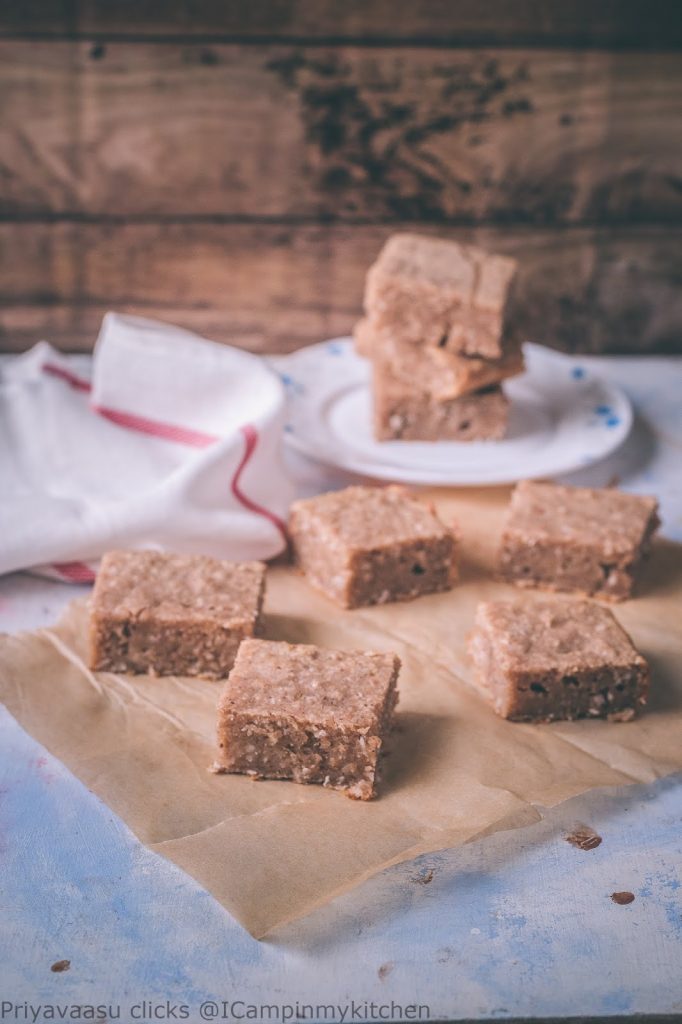 Pour the batter in the prepared pans, i used 2 square pans, and bake for 40-45 minutes or until a skewer inserted in the middle comes out clean.

Remove the cake, let it sit for 5 minutes, slowly remove the cake on to a wire rack, let it cool, cut them into squares and enjoy while warm.