Panncotta, I love them simply for the versatility of it!!! You can make them with anything you want to!!! I already have Saffron Milk, Coffee, Carrot-Raisin, Apple Pannacotta recipes in my Recipe index. It is made by simmering Cream, milk and sugar together and gelatin/Agar-Agar is added to set the dessert. In my view, pannacotta is one of the best way to hide fruits into kids diet!!! 🙂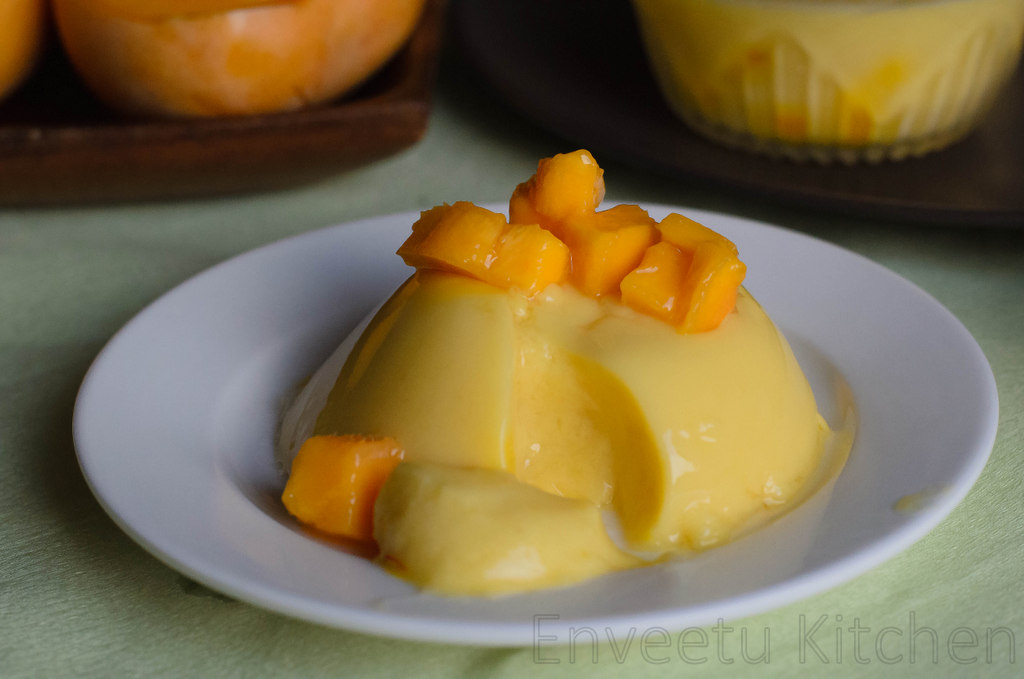 Since this is Mango Season, I tried my hands on Saffron flavored Mango Pannacotta, Oohhhooo, it was awesome when served with freshly cut mangoes and a dollop of cream, Divine heaven!!!!!
I m doing Blogging Marathon again with Valli and some super-enthusiastic bloggers. This week i will be posting under the theme Man Goes, lalala for ……, yes Mangoes!!!! 🙂
Ingredients
2 Cups of Whipping Cream (35% Fat)
¼ Cup Agar-Agar/China Grass
½ Cup Hot Water 
3 Ripen Mangoes (Cheeks alone)
½ Cup Sugar
a generous pinch of saffron soaked in 1 tablespoon of Warm Water
some fresh mango slices and some whipped cream for garnishing, optional


Method
Soak Agar-Agar in ½ Cup Hot Water for 10 minutes.  I get Agar-Agar/China grass stalks. Whenever i make Pannacotta, i break them into small pieces and Soak them in Hot Water to ease the process of melting while cooking them. In another small cup, soak the saffron strands in 2 tablespoon of warm water.
Cut the Cheek part of the mangoes and scoop out the flesh. I used Badami Variety of Mangoes, you can use any Sweet Variety Ripen Mangoes. Take the Scooped-out flesh in a blender along with soaked saffron in  a blender and blend to combine. Keep it aside until use.

Take the Agar-Agar Soaked Water to stove, Cook it in a Very low flame, Do not allow the liquid to boil. Keep it low and Stir to combine and melt. It will start melting after 10 minutes on the low flame.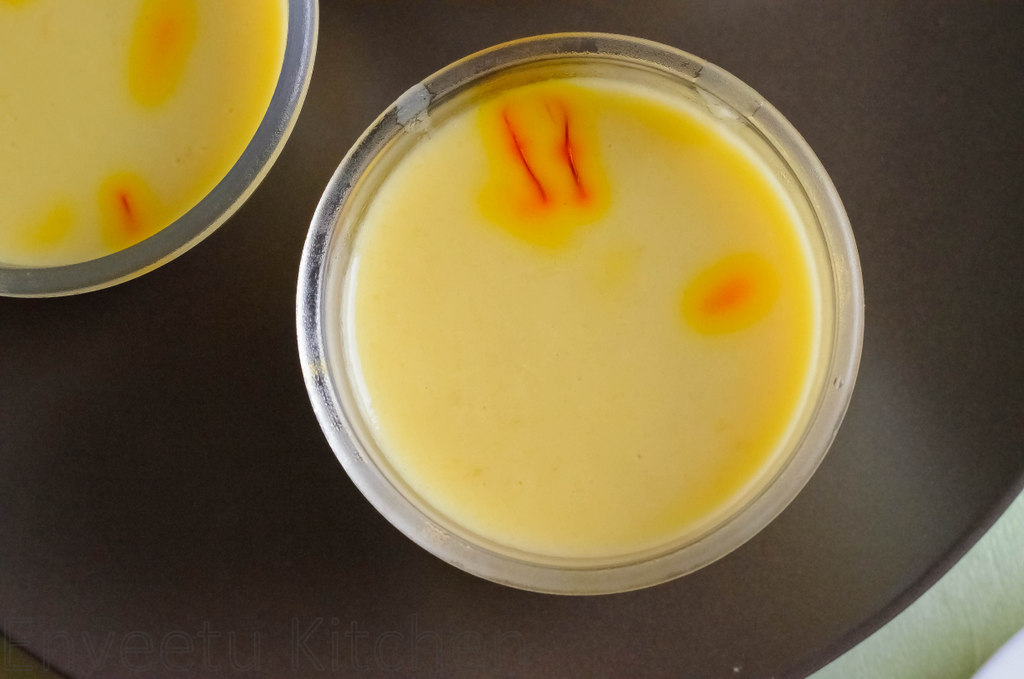 While Agar-Agar is melting, Take the Whipping Cream in a Saucepan, Heat in a slow flame. Do not allow the cream to boil, when it is hot and about give a boil, add the blended mango-saffron puree, sugar and Stir well to combine.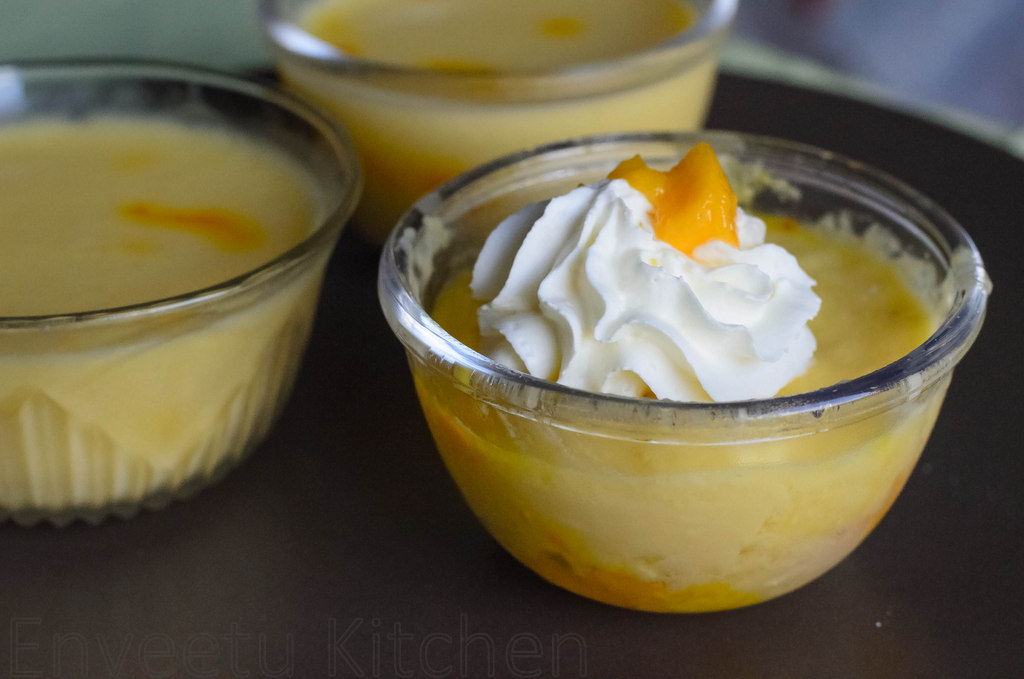 Let it cook for 5-8 minutes in a low flame, keep stirring. Now using a tea-strainer, add the Agar-Agar melted water to the Mango-cream mix and stir well to combine.
Take it off the stove, Let it cool for 10 minutes. Pour them into small bowls, Refrigerate to set for at-least 6-8 hours.

While Serving, run a sharp knife around the edges of the pannacotta, and unmould them onto a serving plate, garnish with some fresh mangoes and cream and Serve. 
Sending this to ONLY Chilled n Frozen Desserts, happening @ Foodelicious.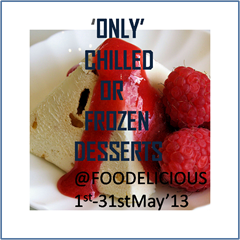 Check out the Blogging Marathon page for the other Blogging Marathoners doing BM#28