Today's recipe is most easiest and the tastiest one. Simple to make, but rich on taste and also on the Dinner Table. Aamras/Mango Pulp, traditionally served with poori's. But tastes heavenly when had as such too!!!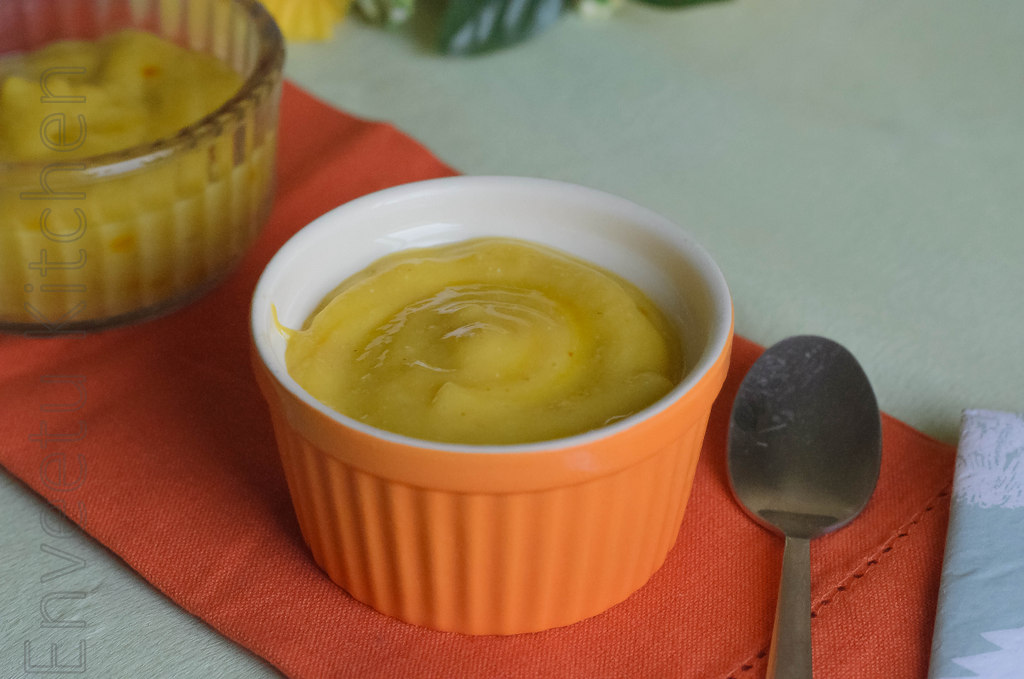 We enjoyed them yesterday after Lunch, perfect light-dessert.  Sending this to Kids Delight – 5 ingredients fix, happening @ Cook's hide-out.
Ingredients
2 Ripen Mangoes ( i used Rajapuri mangoes)
a generous pinch of saffron, soaked in 1 tablespoon of warm water
a handful of almonds (optional)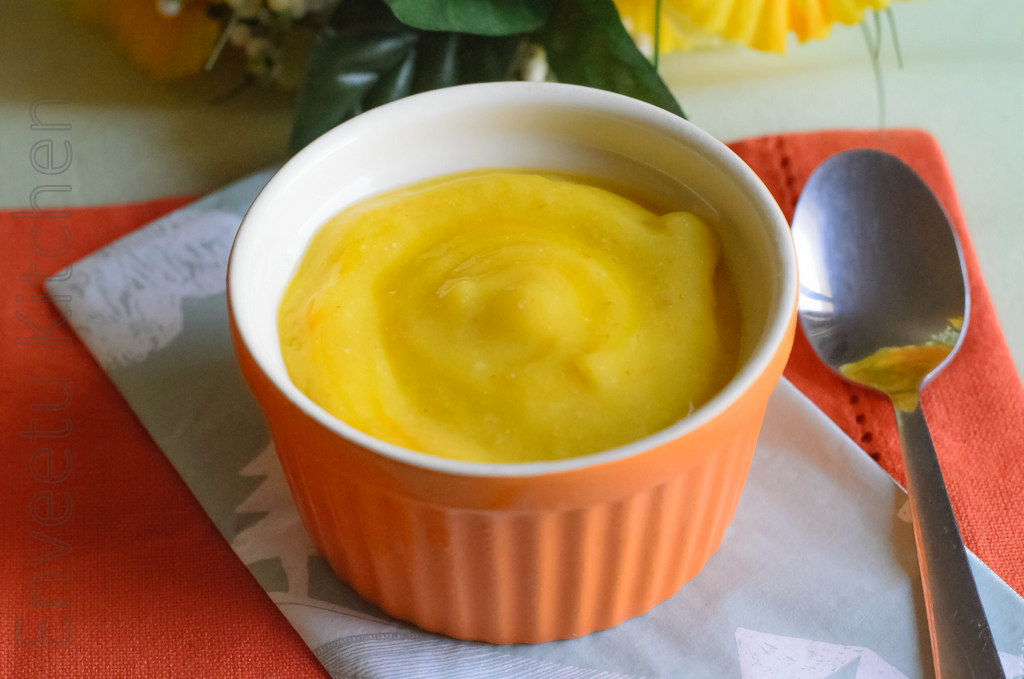 Method
Cut the cheeks of the mangoes, scoop out the flesh.

Take all the other ingredients together with the scooped flesh in a blender and whoooooooshhhhhhhh!!!! 
Rich n Creamy Aamras ready in minutes. Transfer them into small bowls, cling-wrap and refrigerate until use.

Can be served with Roti's/Poori's or best have it as such!! Simple pleasures of life!!! 🙂