Today we are going to taste of Arabic sweet bread as we visit Oman today. It is a country that is closer to where i reside. I live in Sharjah/UAE and it is a favorite holiday spot for many here and it just 6 hrs drive from here.
Most of the Gulf countries share sort same cuisine with little difference here and there.
In their culture,
Bread is a gift from God. Traditionally it is broken by hand. T ocut it with a knife would be lift up a sword against god's blessing. If a bit of bread falls on the ground, it is picked up and held to the lips and forehead as a gesture of atonement and respect before it is put aside. And it is never thrown away. Instad, stale bread is used in a variety of traditional ways, such as Fattoush.
Today we are tasting yet another delicious bread from this cuisine, Khubz Mohala/Sweet Arabic bread.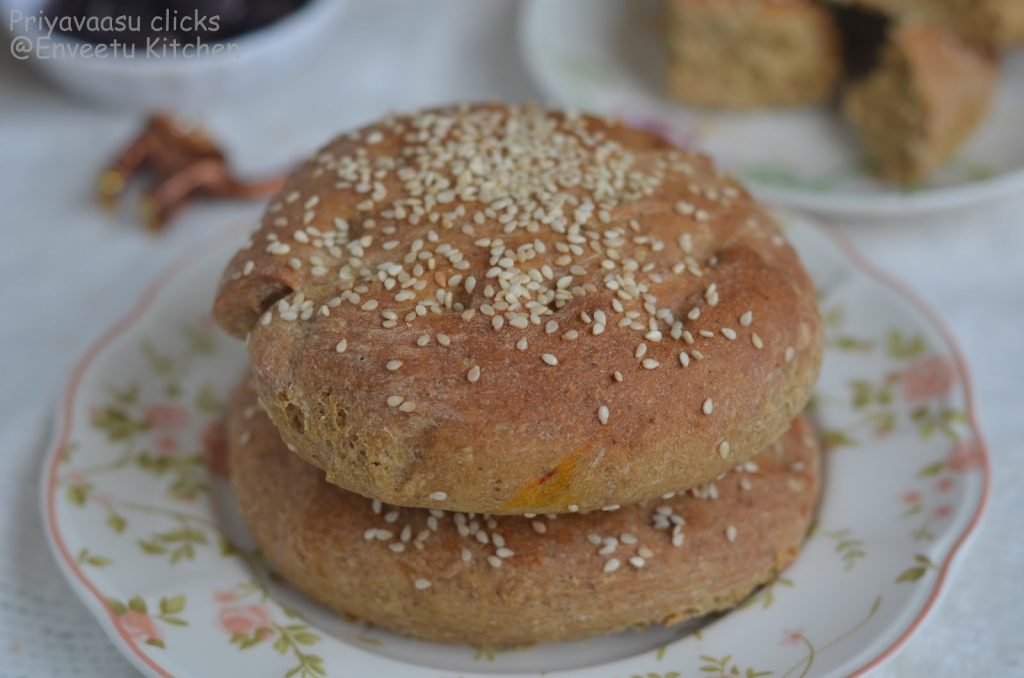 1.5 cups all purpose flour
1.5 cups Whole Wheat flour
½ tablespoon instant yeast
3 tablespoon date molasses or normal molasses
A pinch of saffron soaked in 1 tablespoon of rose water.
½ Cup of warm water or milk (as required)
For brushing the buns
1 tablespoons boiling water.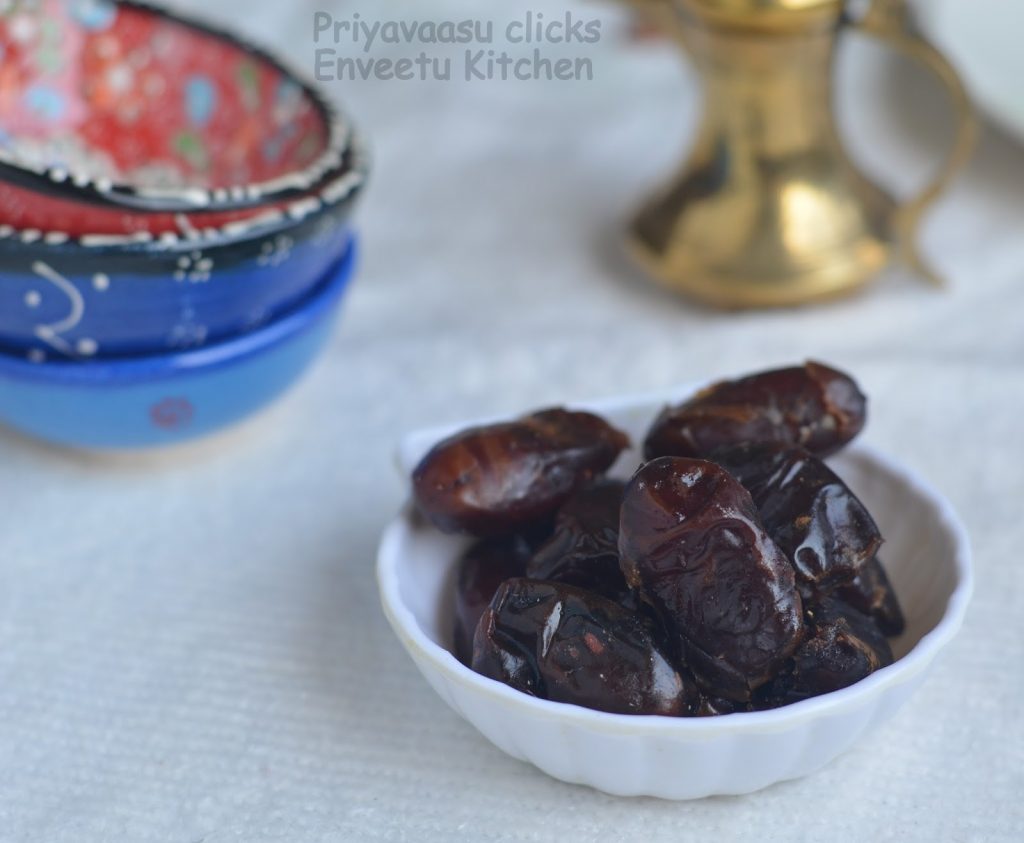 Method
Take together both the flour, yeast, sugar, baking soda in a food processor bowl. Pulse it twice to mix well.

Mix together molasses, saffron soaked rosewater together. Add this to the flour mix and start kneading a dough.

Add water or milk as needed and make a smooth and soft dough.

Transfer the dough on to a well floured kneading surface, knead for 5 minutes to make a soft dough.
Let the dough rest in a well oiled bowl for about 90 minutes or until doubled. Once doubled, transfer the dough to kneading surface, punch it down and divide the dough into 6 pieces.

Make flat roundels of each piece, make indents with your finger and spread the solution of sugar-baking soda. Sprinkle sesame seeds.
Let this rest again for another 30 minutes. Preheat oven to 180C. Bake the bread for about 20 minutes or until the top is well browned.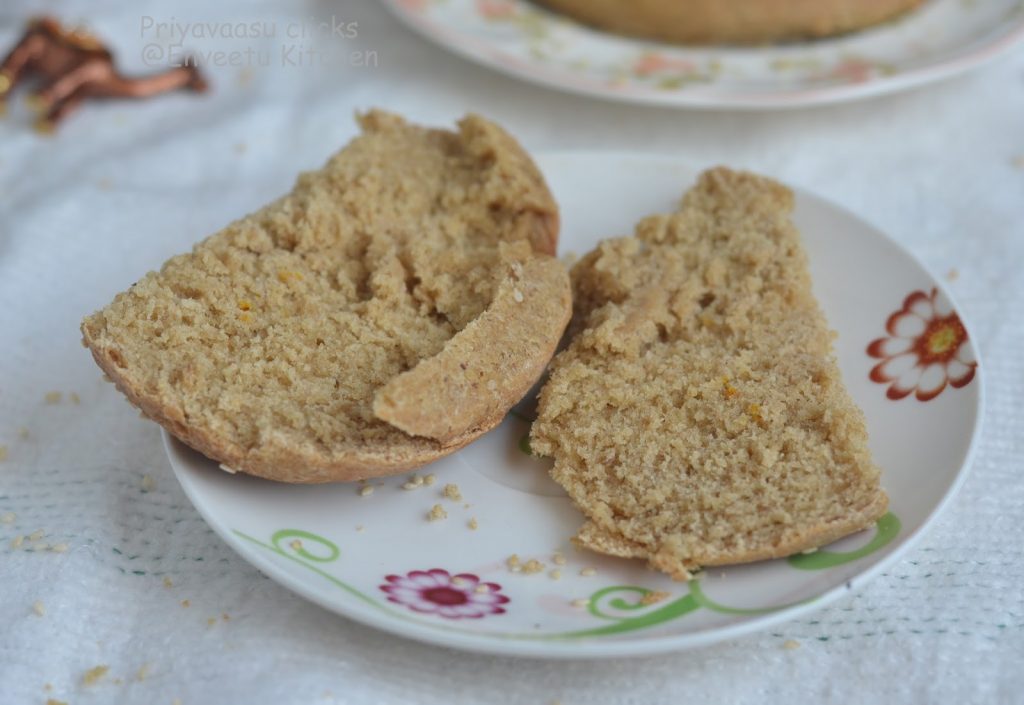 Take it out of the oven, let it cool well on a wire rack. Enjoy with your cup of tea.