Juicy Oranges in Creamy Milk Pudding ummmmaaahhhhh!!!! Saw this Kheer @ Divine Taste, immediately bookmarked it!!!!! Made this for the Weekend, it was amazing!!!!! Oranges soaked well in Creamy Milk!!!! it was divine!!!! I followed Anu's Recipe Word by Word!!! Please follow the link for the recipe!!!!
I m running a Blogging Marathon with some of my Blogger Buddies, Please Do check out their Recipes here Srivalli

, 

Priya Suresh,

 

Jay

, 

Monika

, 

Reva

, 

PJ

, 

Azeema

 , 

Ayeesha

 ,

Veena , Usha, Soumya 

and

 Gayathri.
Ingredients
1 teaspoon Cardamom Powder
Few strands of Saffron (i didnt use this!!!)
Pistachiao for Garnishing!!! ( i have used almond flakes)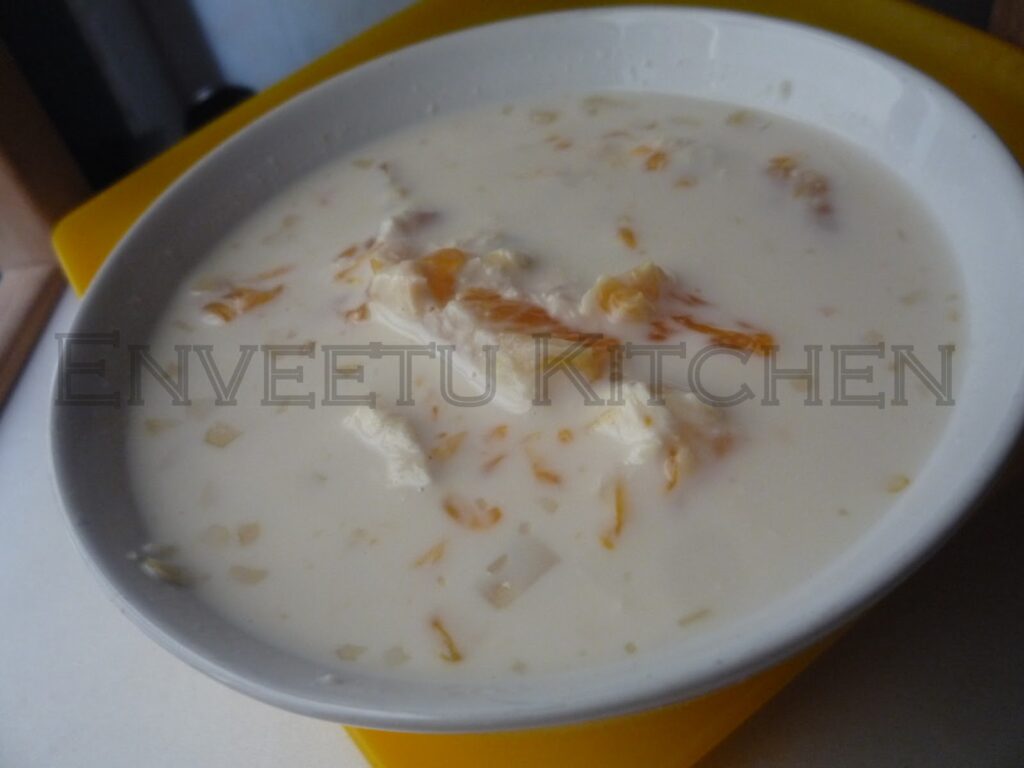 Method
In a Heavy Bottom Pan, Boil Milk, till it reduces to half its content. Take care not to Burn the Milk. I added 2 spoons to it (Lataji's Idea, While making Khoa for Gulab Jamuns). Add Sugar, Cardamom Powder and Saffron to it now. Mix Well. Turn it off when the milk turns that Creamy Yellow!!!! Let it Cool.
Meanwhile, Peel the Oranges, remove that White layer, Skin and the seeds. Add it to the Cooled Down Milk!!!! Refrigerate and Enjoy it Chill!!!!!!! It was heavenly to taste, those juicy oranges, soaked up in the Milk!!!! Divine!!!!! Thanks to Anushruti for Sharing this yummylicious Kheer!!!!