It feels so fresh to blog after a long time. It was a tensed week for us, Bala was sick pretty bad, and needed hospitalization. It was a traumatic experience for us as a parent, though for the Doctor's and the rest of the hospital people, it was a very small problem. Coming home after that instance was such a relief. The little one still needs lot of antibiotics and multivitamins, but then with God's grace we will definitely come out of this phase.
Now coming to today's recipe, you know my love for Millets. So, here another simple recipe that will be ready in minutes. It takes only 10 minutes from start to finish. Yes, make it for breakfast or for lunch and never give the reason" i don't have enough time"!!!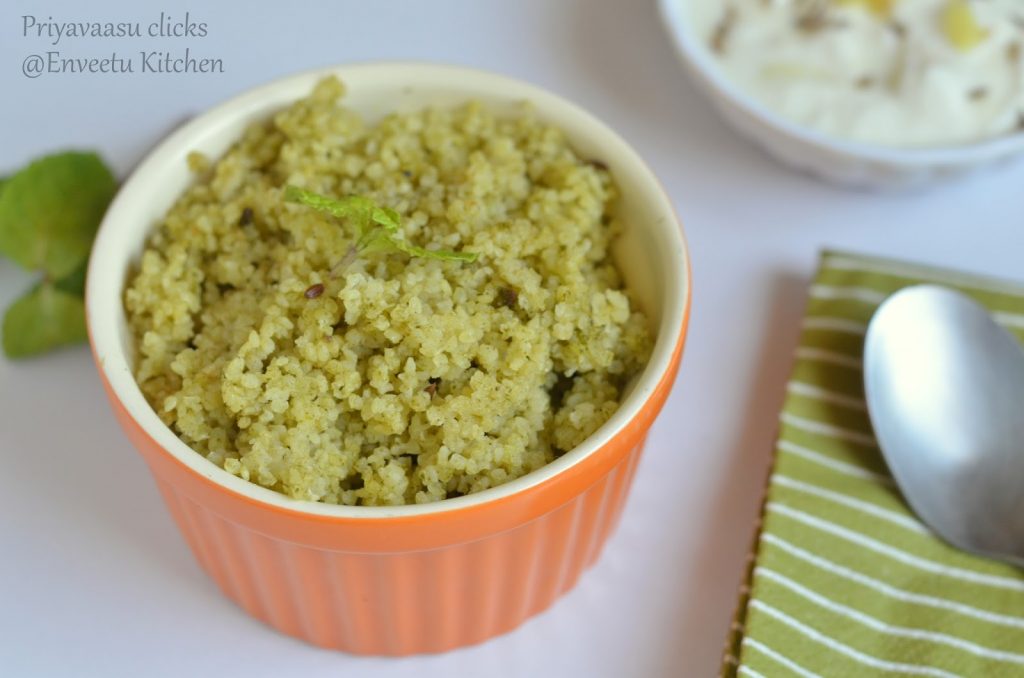 Ingredients
½ Cup Barnyard Millet/Kuthiraivaali/Samo Ke chawal/Jhangora
½ teaspoon Coriander powder
¼ teaspoon Garam masala powder
¼ teaspoon turmeric powder
1 teaspoon ghee(optional)
To Grind
2 Fistful of frsh mint leaves
Tempering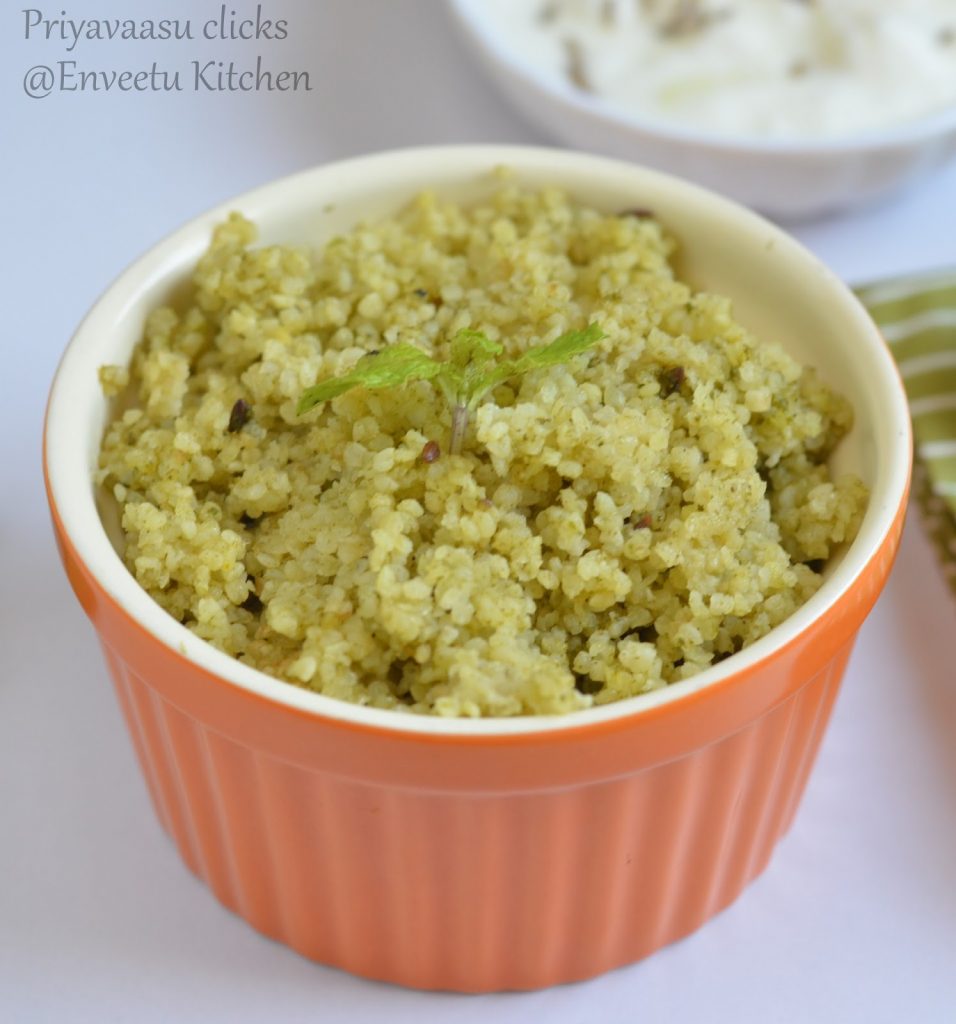 Method
In a pan, dry roast the millet and set aside until use. It takes less than a minute if the pan is hot, so keep an eye on the stove while roasting. Take the ingredients given under "To grind", in a mixer and grind it to a paste without adding any water.

Heat oil given under "Tempering" in the same pan, crackle cumin seeds, Add the roasted barnyard millet to the oil and saute for a minute. Now add the ground mint paste along with a cup of water to this.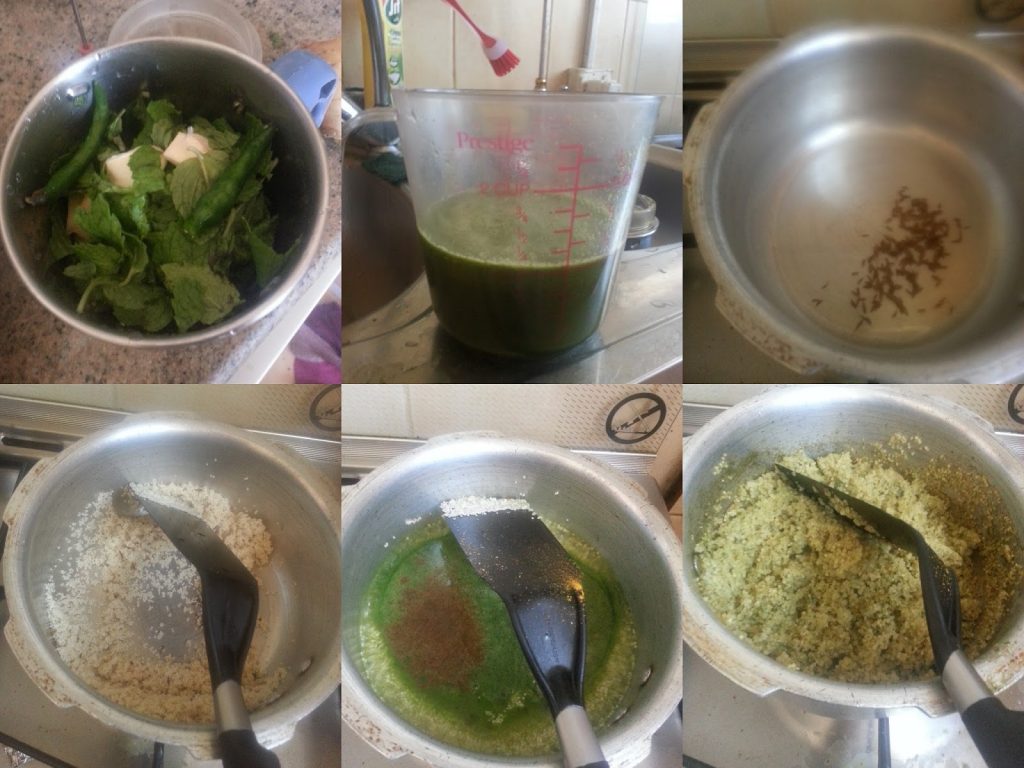 Add turmeric powder, coriander powder, garam masala powder and salt to this and mix well. Cover and cook in a simmer flame until done. It takes around 8-10 minutes in a simmer flame, so be there, don't burn it!!!!! Add a teaspoon of ghee at the end and take it off the flame.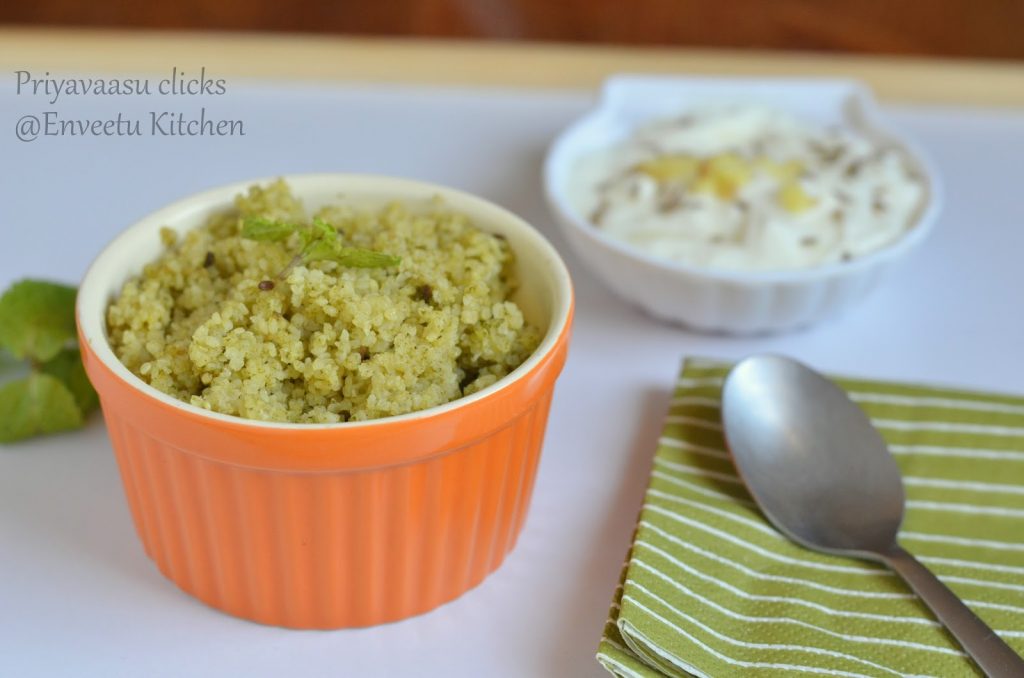 It came out soft and fluffy, though the photos don't do justice, will try clicking them again. Serve hot with some raita or plain yogurt with ginger and black salt.