Thanksgiving, a festival celebrated in USA, canada and some Carribean islands. A typical harvest festival celebrated thanking for all that we are blessed with this day. We too have our very own thanksgiving, celebrated in the month of January. It is called by different names Pongal, Makar Sankranthi, Bihu,Lohri etc. We thank the glorious sun for blessing us with a good harvest.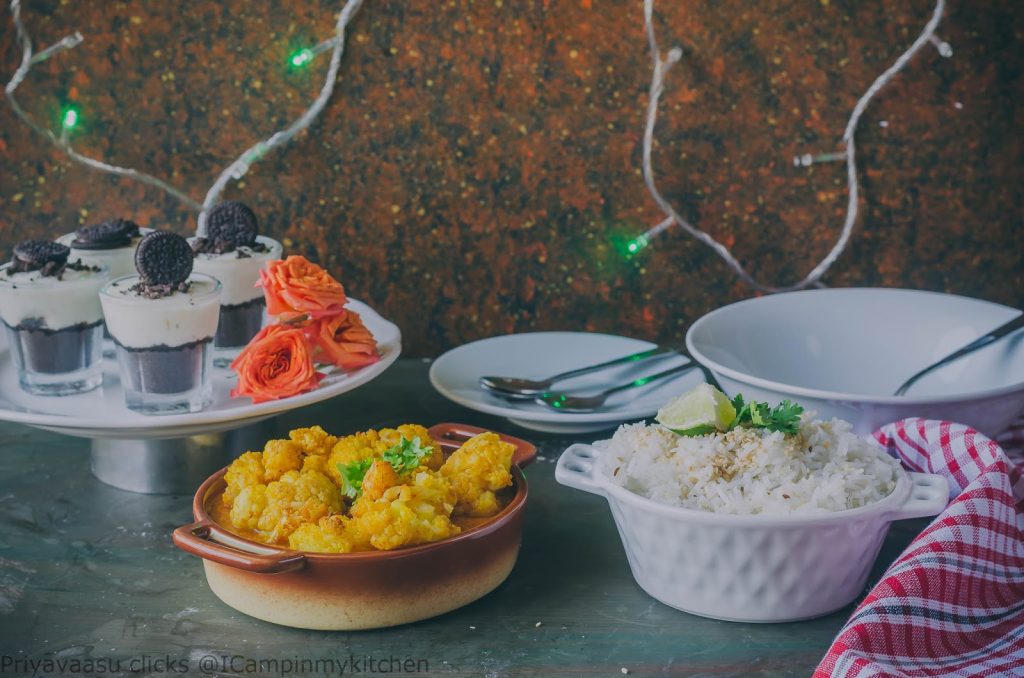 When i took the theme : Thanksgiving dishes for this week BM, i seriosuly didn't know to cook, all i knew is they cook turkey!! Thanks to google, I did a quick reading first. My god, what a variety!!! With so many vegans and vegetarians these days, you can plan a perfectly vegan thanksgiving dinner too.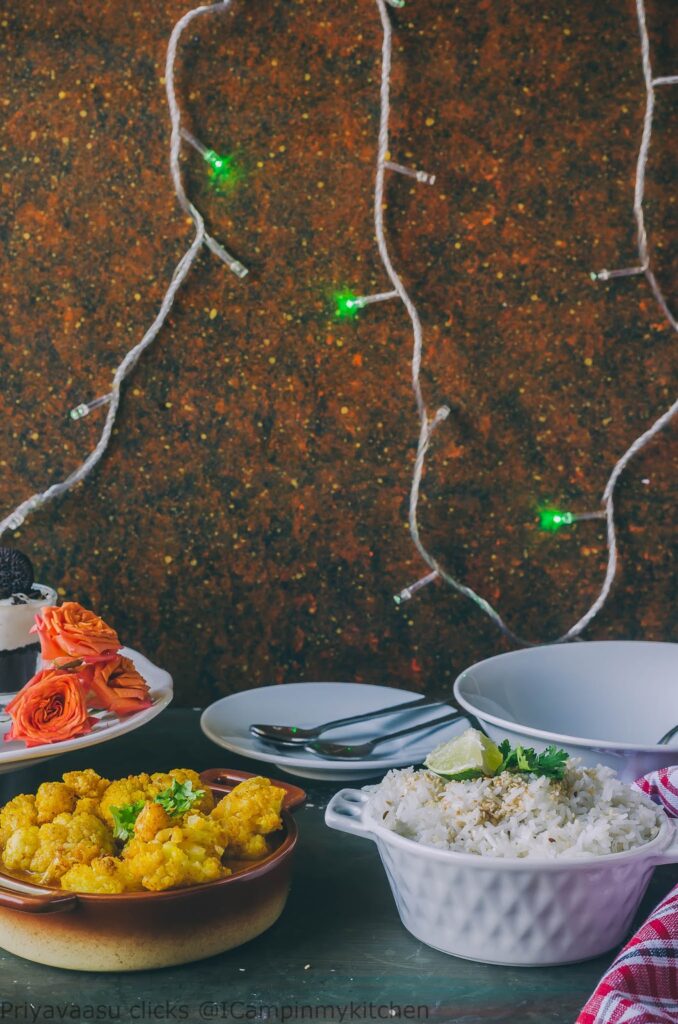 During one such read, I came across this rice recipe
@ Martha Stewart site. I have made some additions to the recipe. The Original didn't have chilies and cumin seeds. Since i wanted a little heat in the recipe, i have added one green chili. You can skip it totally or substitute it with some ground pepper.
The rice was mildly flavored, the crunch of sesame seeds in every bite was very good.I paired the rice with some cauliflower tikka masala. Mild rice with a spicy side, tasted divine.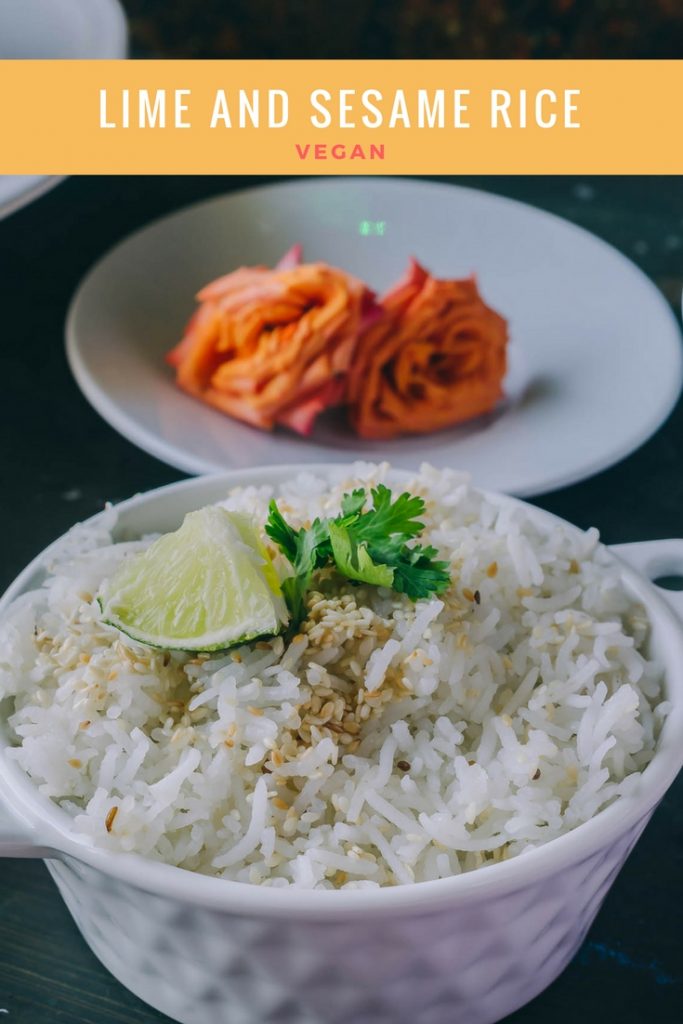 Ingredients (Serves 2)
2 teaspoon of white sesame seeds + 1 teaspoon for garnish
1 teaspoon cumin/jeera seeds
1 green chili, finely chopped
Wash rice 3 or 4 times or until the water runs clear. Soak the rice for 20 minutes in water. Drain and keep aside.
Heat a sauce pan with ¾ cup of water, add the drained basmati rice to this. Let it boil and the rice cook well.
Once the rice is cooked, drain the excess water and keep it aside. In a wide pan, add oil, once it is hot add chopped green chilies, now add cumin and sesame seeds to this and take it off the stove. The sesame seeds will turn brown in the residual heat.
To this now add the drained rice, toss well. Add lime juice and salt to this.

Mix well, garnish with coriander leaves, and garnish the rice with some toasted white sesame seeds.
Serve the rice with some spicy side for a complete meal.I served it with some cauliflower tikka Masala.