While searching for what to make from Jordan, i had the option of cooking a rice and lentil dish, a dip and also some dessert. But serioulsy i was in no mood to cook any of the above. With me and hubby in a low-carb diet, i cook bare minimum at home, basic dal and rice for kids, so to cook something elaborate, i dont have any tummy to feed!! No foodie/food blogger should be in such a situation😆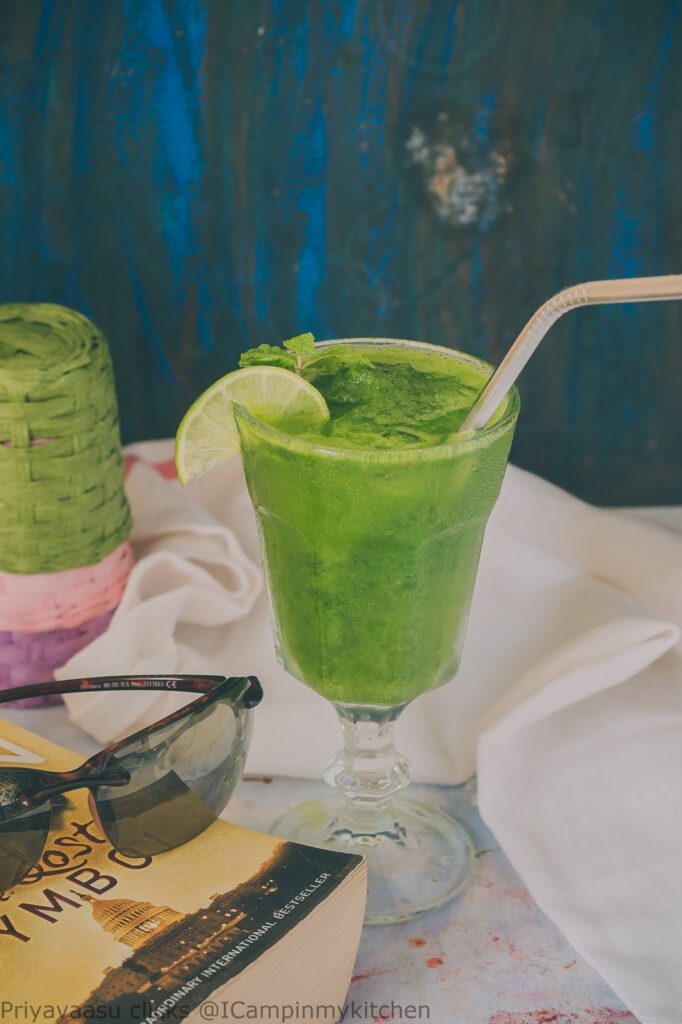 So, i was in a hunt for a simple single serve recipe, that could be done in no time and will also vanish in no time with almost zero calories. During one such search i landed at Saffron trail's post about jordan visit. I was happy to find this drink in her post and voila, i made almost immediately and gulped it right after i clicked it.
A perfect drink to quench your taste on a hot afternoon, lovely accompaniment during a heavy meal. Some have the habit of sipping soda, but this drink does the same job, the combination of mint and lemon gives you that washdown we look for, after a heavy meal.
There is no definite recipe here, i have actually eye-balled the ratio, it depends what kind of taste you want, you want more lemony or more minty. The below recipe gives a perfect blend of both, i have used less sugar since i m not used to sugary drinks, so again if you want it a bit more sugar, adjust sugar accordingly.
Ingredients (serves 1)
Handful of fresh mint leaves (around 20-30 leaves)
juice of a lime ( can be increased to 1.5 limes)
1-2 teaspoon sugar (increase or decrease as per your taste)
fresh mint and lime wedge for garnish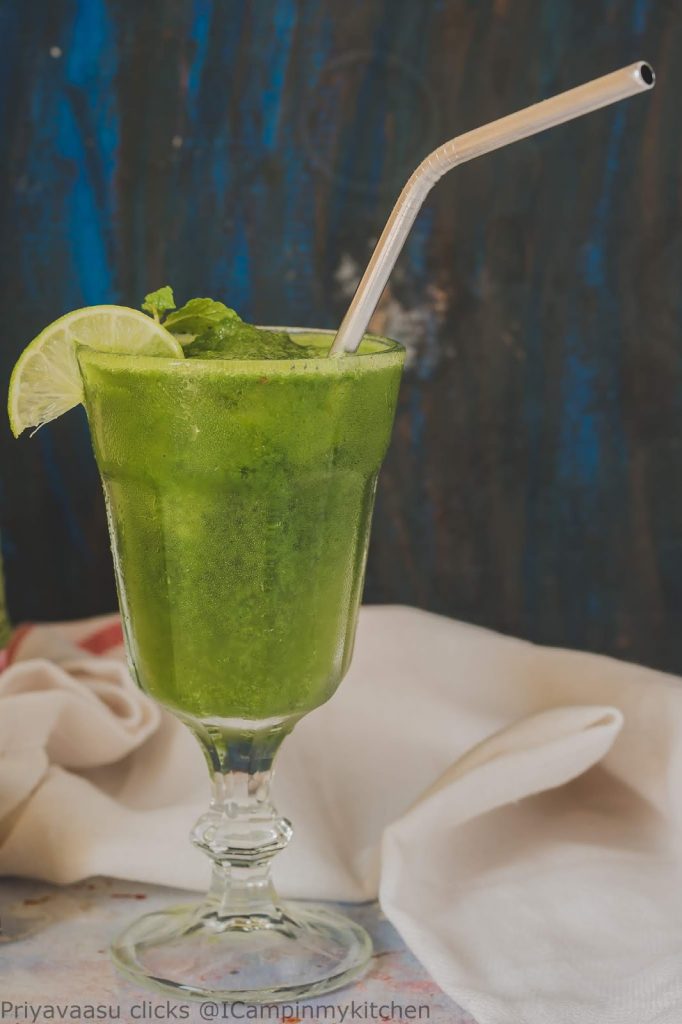 Method
Take ¼ cup of water in a microwave safe mug, add sugar to it, heat it for a minute, and mix well. Make sure the sugar dissolves completely.

Take all the ingredients in a blender along with the sugar syrup, except the garnish. Pulse and blend to crush the ice well.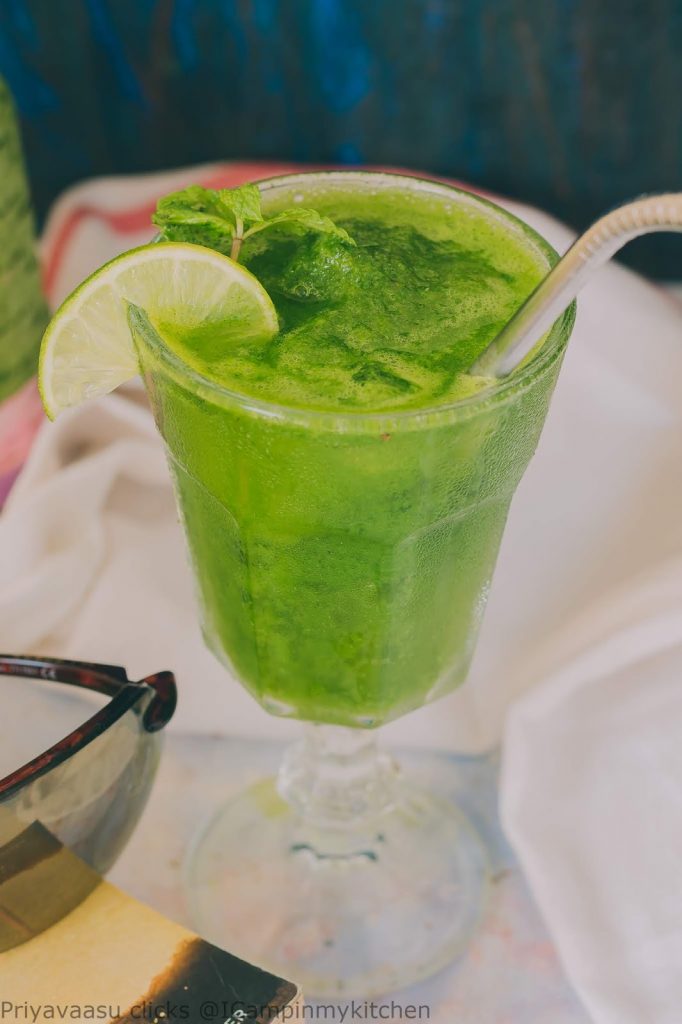 Once the ice crushes, blend well once, pour it in tall glasses, garnish with mint leaves and lime wedge and serve immediately.