Third week of Explore the flavors, this week i will be sharing some street food, which we enjoy. The first in this list is the masala pori. India visit is never complete without Tnagar shopping for me. Tnagar and pondy bazaar shopping has been coded in to me from my college days, me and my friend ramya used to go shopping after 7 in the evening and sometimes the shop keepers have to literally push us out to close the shops around 9/9:30p.m.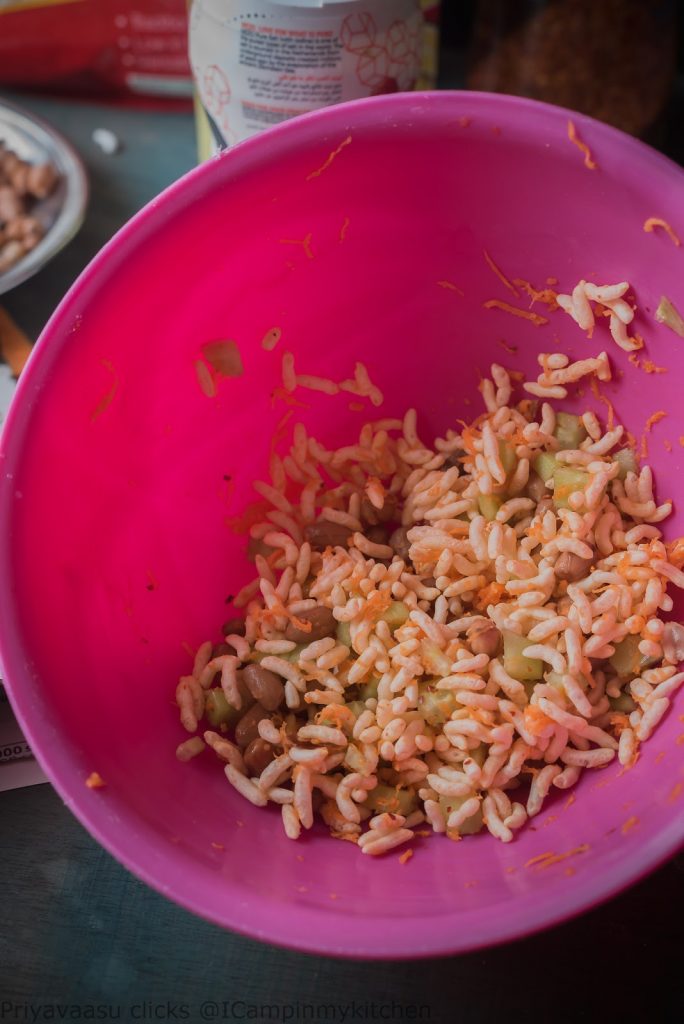 Roaming those pavements, gawking at those shops gives a unexplainable pleasure that too when you have company, you have to experience it, to belive it!!!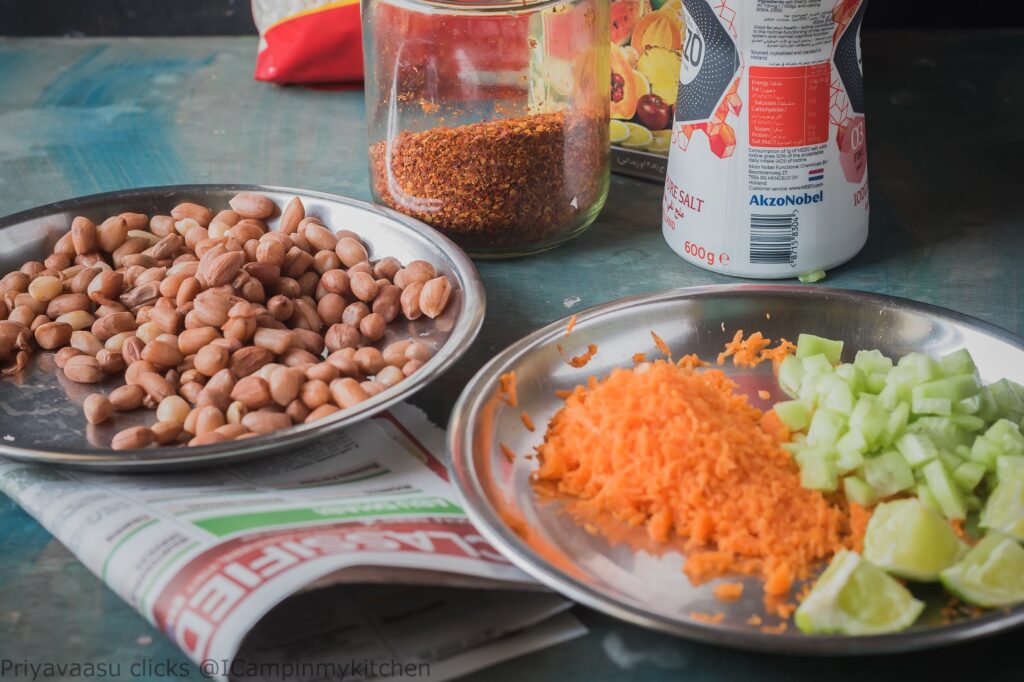 We need energy while shopping right?, first comes cut mango, if season elanthapazham/Ber or jamuns, finally comes masala pori, wrapped in newspaper, which becomes soggy after some time, bcoz of the boiled peanuts, next time i visit, i should click a picture of the vendor and update here. Eating from that cart, the pori has a different taste!
I have tried to replicate that pori here, though it tastes well, i still miss the cart-vendor's magic!
A simple mix and toss, no recipe at all. I have used cucumber, carrots, didn't have onions so skipped it. You can green chili,if you like the flavor, i have used chili powder and chat masala.
It is a recipe that can be made according to your taste preference. Just toss and enjoy, best to have it with your evening chai or while reading a book.
Ingredients
2 hands full of pori/puffed rice
½ a carrot, finely shredded
½ a cucumber, finely chopped
½ an onion, finely chopped, (I didn't have onions the day I made this, so skipped)
Handful of boiled peanuts
Red chili powder as per taste or 1 green chili, finely chopped
Chaat masala powder as per taste (optional)
In a wide bowl add all the ingredients except lemon juice. mix well.

Squeeze lemon juice and serve immediately. Enjoy it with a cup of hot chai or simply enjoy snacking while reading a book.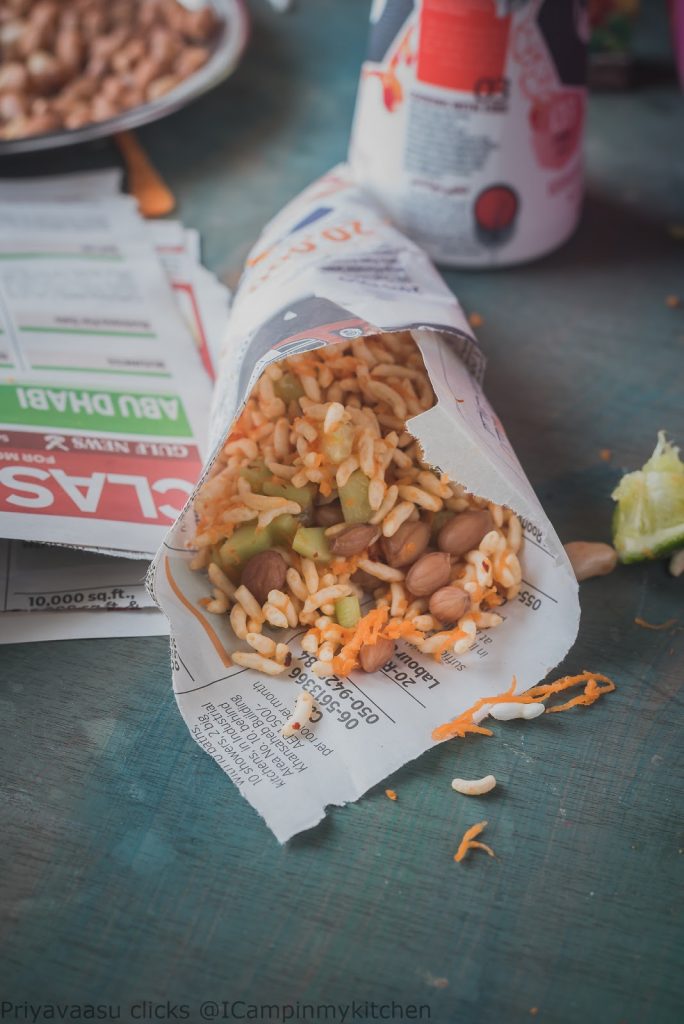 If you get raw mango, you can add them too, it adds a nice flavor to the pori.