Today is the First day for 14th Edition of Blogging Marathon. For this Edition too i chose Baking as my theme. For the First Day, i m posting the recipe for Mexican Wedding Cakes, also known as Russian Tea Cake, Italian Butter nut, Snow Drop,etc.. These are Small Sugary Delights, which melt in your mouth. They were great hit @ home. Kids Loved it and even biggies like us too. Take care to shape them as 1 inch balls, coz you need to taste the whole cookie in your mouth, to experience them Melting in your Mouth.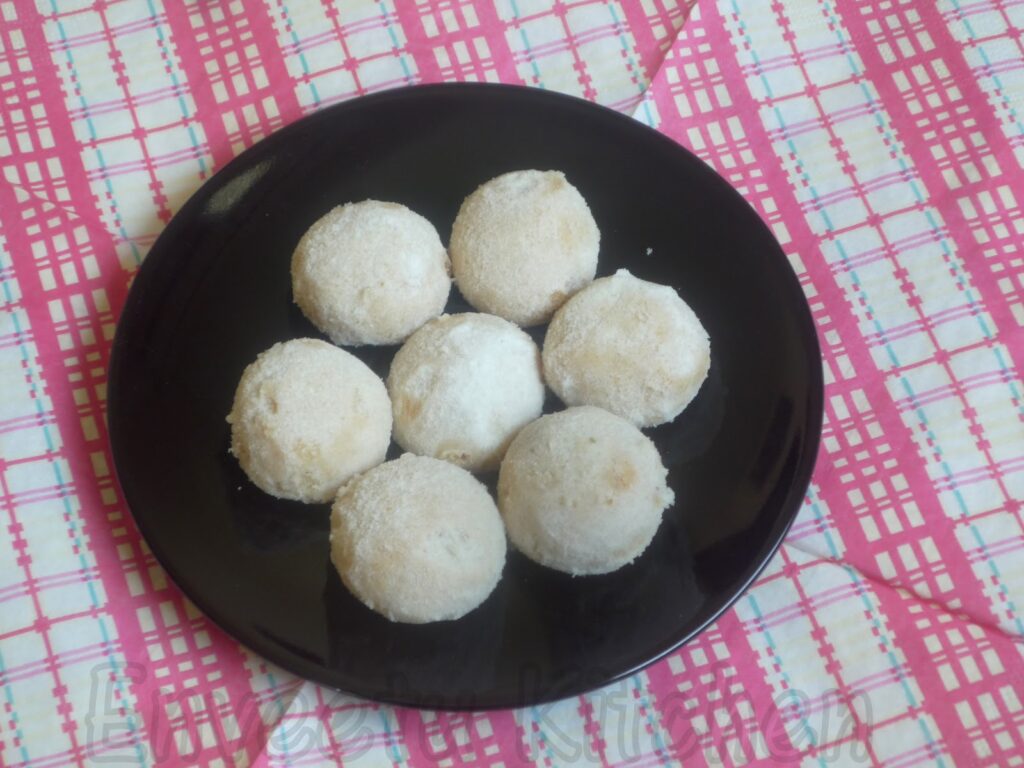 Ingredients
⅔ cup Mixed nuts (Almonds, walnuts, hazelnuts)
1 cup unsalted butter, room temperature
¼ cup confectioners' (powdered or icing) sugar
1 teaspoon pure vanilla extract or Cinnamon 
1 cup powdered (icing or confectioners) sugar, sifted
Preheat oven to 180C.

Place nuts on a baking sheet and bake for about 8-10 minutes, or until lightly brown and fragrant. Cool. Once the nuts have cooled completely place them, along with 2 tablespoons of the flour from the recipe, into your food processor or Mixer, and process until they are finely ground (but not a paste).

Beat the butter and sugar until light and fluffy using a Beater. Add the rest of ingredients one by one and Beat together to form a soft dough. Cover and refrigerate the dough for about one hour or until firm. 

Form the chilled dough into 1 inch balls and place them 2 inches apart on the prepared baking sheets. Bake for about 12 - 15 minutes, or until the edges of the cookies start to brown. Remove from oven and place on a wire rack to cool for about 5 minutes.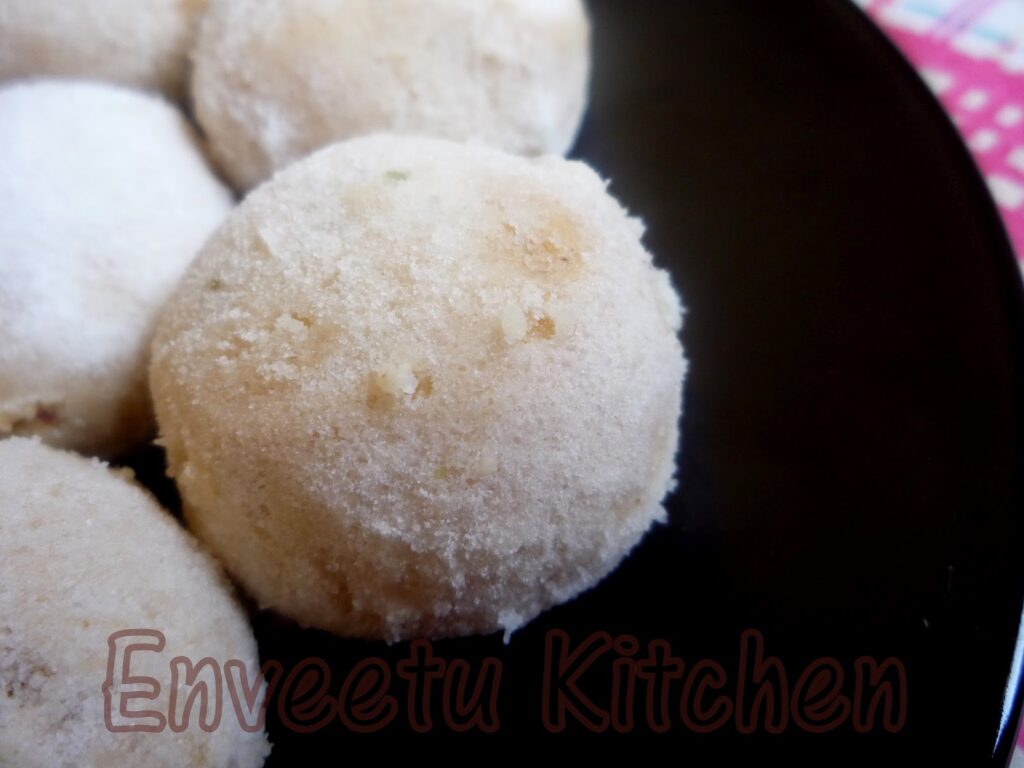 Meanwhile, place the 1 cup sifted confectioners sugar in a bowl. Take the still hot cookies and roll them in the sugar, one at a time. Place on a wire rack to cool. 

Let cool completely before storing. Can be stored in an airtight container for several weeks.