Beetroot Halwa, My Paati (Grandma) Darling loves this a lot. Whenever my appa buys beetroot she used to ask my Amma "enna pana pore?" (What are you going to make?). She doesnt ask anything directly, (all that good old way of life, they dont ask anything for themselves) Instead she will say "make Halwa, Kids will love it." My Mom will give her a smile and she makes for her.
She is 92 years old. We just admire her for her Mental Strength. Love u paati. This is especially for you Sakku baby !!!!!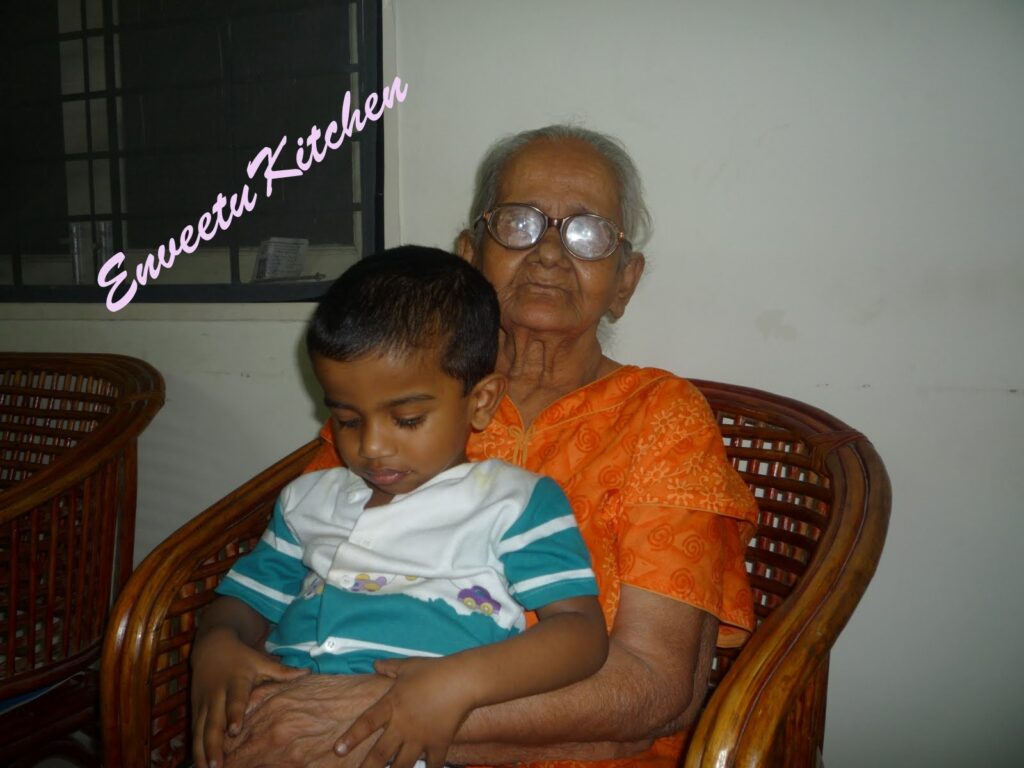 Ingredients
Beetroot, finely shredded - 1 cup
Milk - 1 / 2 cup
Sugar - 1 or 1-½ tbsp
Ghee - 1 or 2 tbsp
Cardamom, Nutmeg - each a pinch
Cinnamon - a pinch (optional)
Garnishing - Silvered Almonds and Cashewnuts
Method
In a Microwave Safe bowl mix beetroot and ghee and Microwave High for 3 minutes. Add Milk and Microwave High for 5 minutes or till the beetroot cooks. Add sugar and microwave high for 2 minutes.
Add Nutmeg, cardamom, cinnamon and microwave high for 2 minutes. Add Nuts and Microwave high for a minute.
I m adding nutmeg to coverup the raw taste beetroot naturally have, so if you dont favour nutmeg you can omit it.Halwa was midly sweet, it was great since my people dont favour anything verrrrrrrry Sweeeet!!!