The First Recipe i tried when i bought a MicroWave Oven was
Priya's
Microwave Chocolate Thirati Paal, For a novice in MW this dish is Divine, coz doesnt have much to do and it is done in minutes.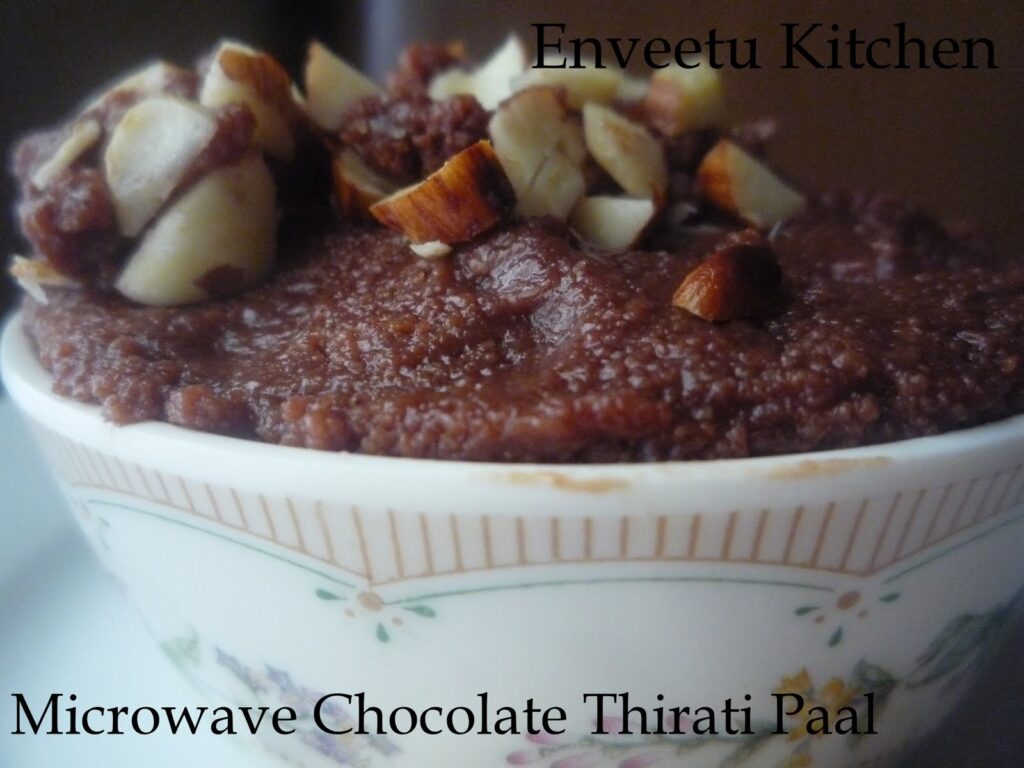 So, When MEC-Celebrating Bloggers Event was announced i immediately thought of trying this again and posting it. It came out very well and my hubby dear enjoyed it a lot coz he has this crazy love for ThiratiPaal. Whenever i return from india first thing he checks with me is Did u get Grand Sweets/Aavin Thirati Paal? Now After this MW Chocolate Thiratipaal he now gets his favourite Dessert ready in a Jiffy!!!
1no Sweetened condensed milk tin (400gms)
1tbsp Ghee
3tbsp Curd
2tbsp Dark chocolate powder
Nuts for garnishing
Take the condensed milk, ghee, curd and dark chocolate powder in a microwave safe bowl. Cook for 12minutes high in microwave oven (take in between and stir every 3 minutes), this mixture would have reached the thiratipaal consistency. Pour this mixture in a bowl , garnish with any nuts. Microwave cooking time may change depending upon your oven.
Sending this ThiratiPaal to
MEC-Celebrating Bloggers Event
Hosted by
Jayashree
, Event Started by
Srivalli