Its been a week since blogging. Not like No Cooking happening, Lot of Cooking and Lot of Clicking too. Actually My Hubby has started a kind of J towards my blog, So thought of taking a little nap from my blog!!! But cannot keep myself off for too long!!!
Had some leftover Cornmeal Roti's So tried this Mince Chapathi for the Weekend. Tasted good.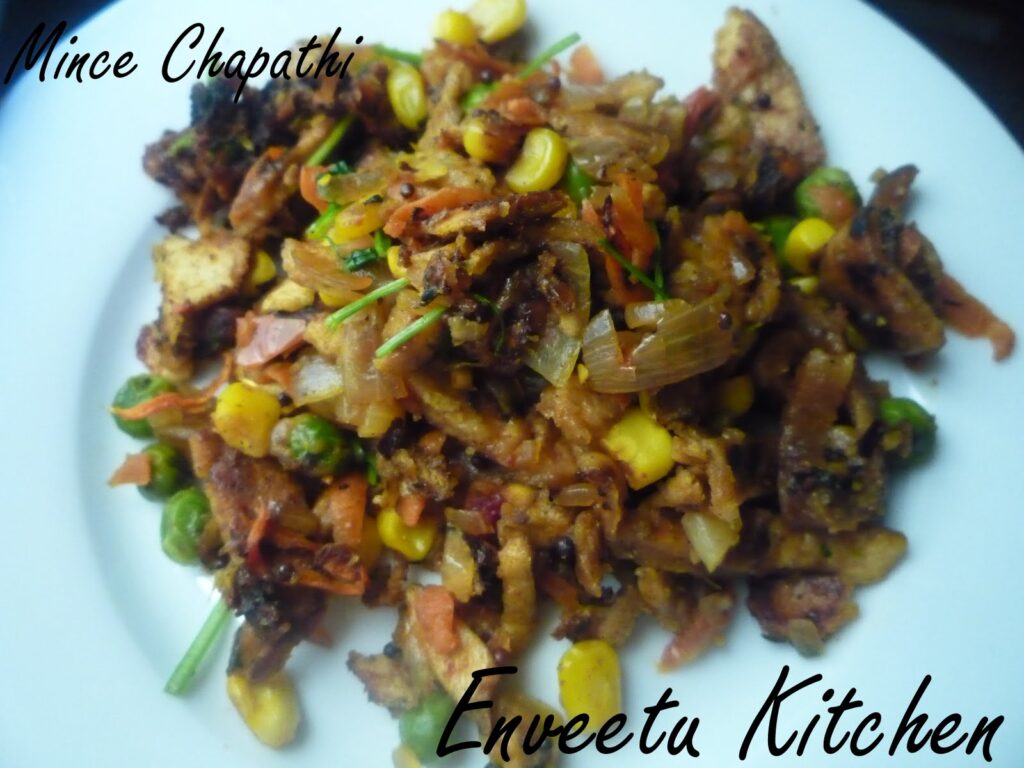 Ingredients
3 Medium Chapathis/Roti's
3 tablespoon Green Peas
3 tablespoon Sweet Corn
1 Large Onion, Chopped
1 Large Tomato. Chopped
1 teaspoon Ginger-Garlic Paste
1 teaspoon Red Chilli Powder
1 teaspoon Coriander Powder
Coriander for garnishing
Hing, Turmeric a pinch
Salt to taste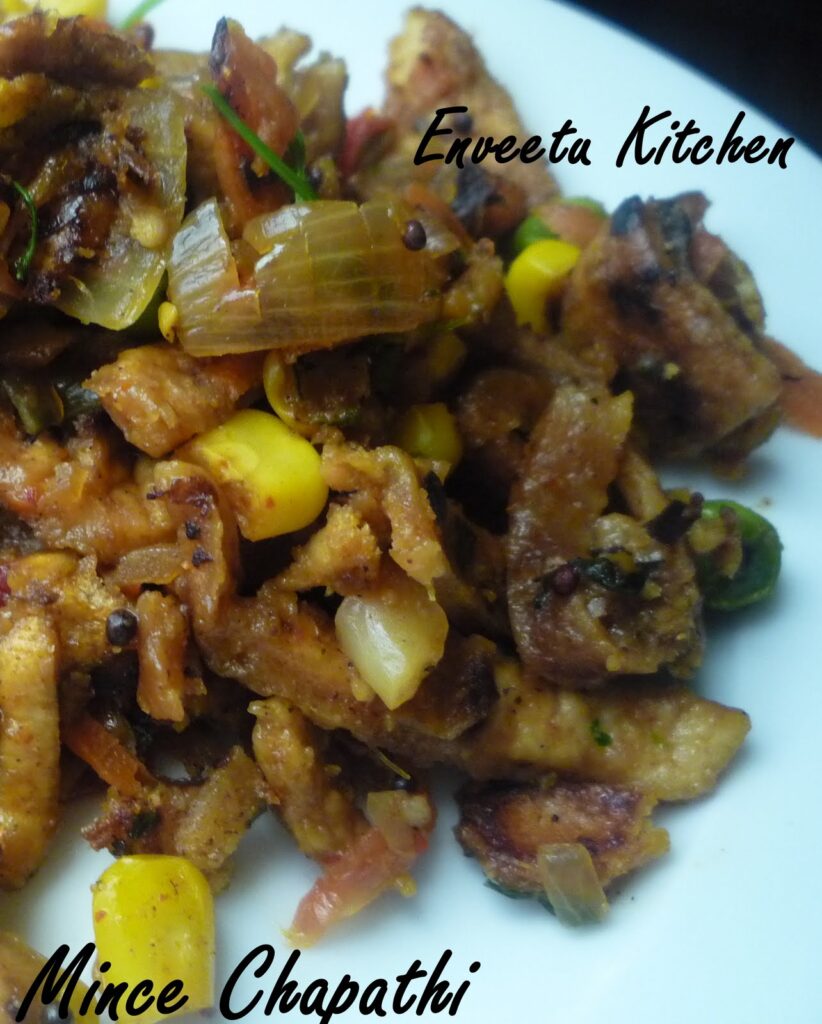 Method
Chop the Chapthis to 1 inch pieces. Heat oil in a pan, Splutter mustard seeds, add hing, turmeric. Add onion and saute till translucent, add tomatoes and cook until soft, Add Corn and Peas and the Sliced Chapthis, Add Red Chilli powder, Coriander Powder and Salt. Sprinkle lil water to avoid burning of masalas. Cook in a Slow Flame, until the rawness of the masala's escape, approx 15 mins. Garnish with coriander and Enjoy!!!!
Sending this to MLLA-22 hosted by RuchikaCooks, Event started by Susan of The Well Seasoned Cook