I m back @ my kitchen after a 2 weeks mast vacation. We visited Tanjore and Bangalore. Loved Tanjore to the core, The Big Temple is a must visit, the architecture is awesome. I was totally spell-bound, tear-eyed and had goose-bumps while looking at each and every detail on the Gopuram.
The Big Temple, this magic was created 1300 years ago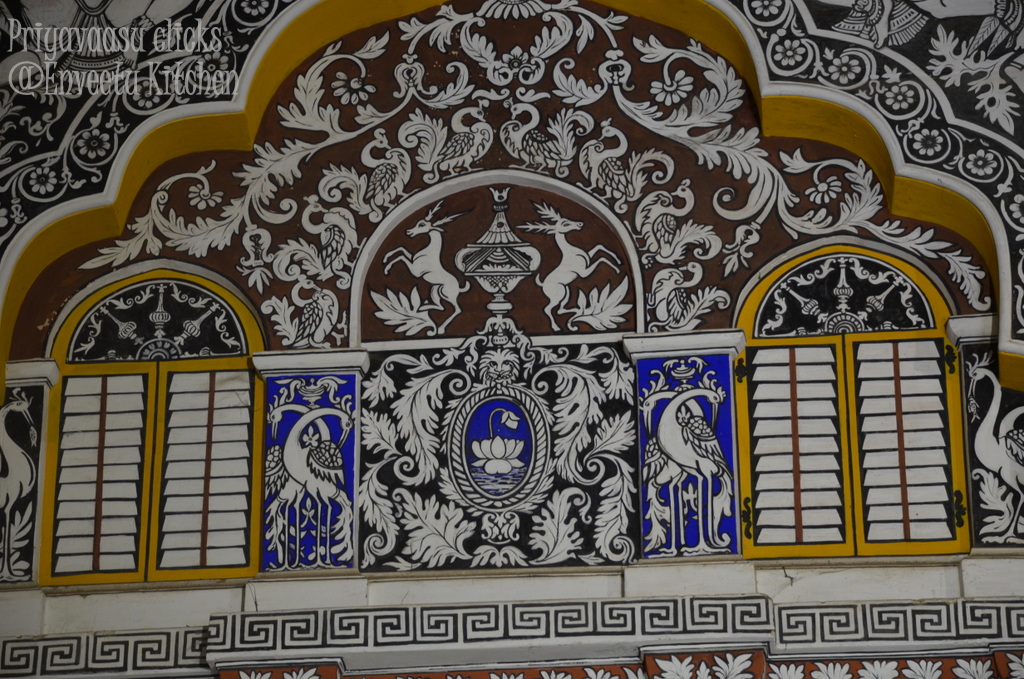 Wall Paintings @ Saraswathi Mahal, Tanjore 300 years old
From Left My hubby, My FIL and Nalini's Dad. It was such a pleasure to meet him and spend a day with him. Thanks to Nalini and her dad.
The next stop was Bangalore & Mysore. Though there was not much to look @ Brindavan Gardens, loved the lighting and i got a chance to play with my camera's Manual settings and capture some really good shots.
Lights @ Brindavan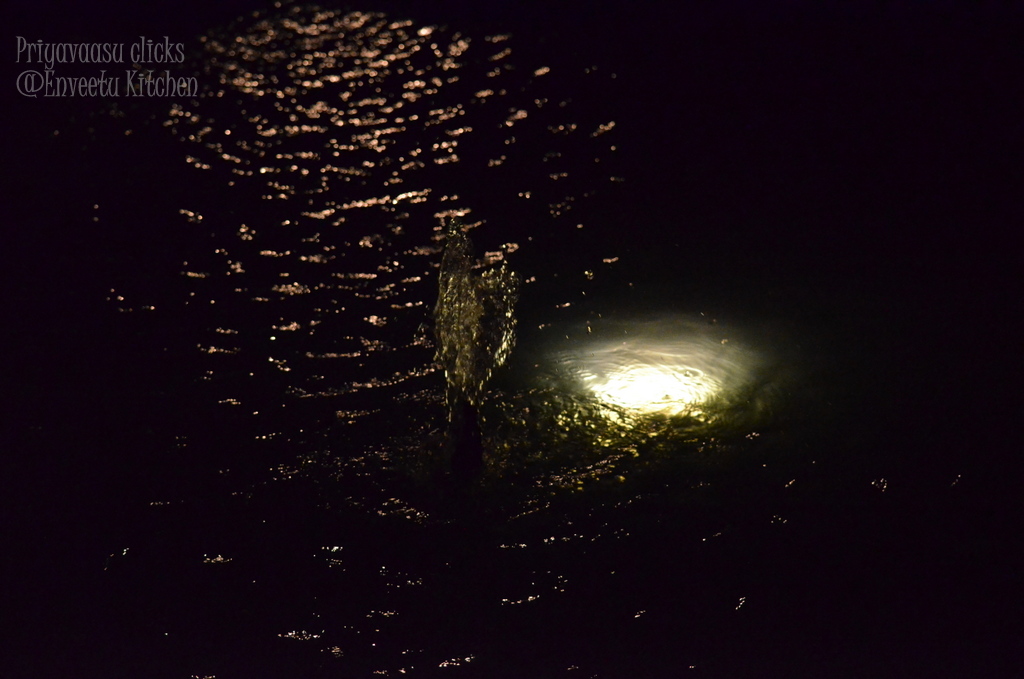 So, after a relaxing vacation i m back at chennai and now to my blog.
I m joining Srivalli and Team in Blogging Marathon for the next 2 weeks. This week my theme is Millets. Yes, my favorite Millets, though introduced to me very recently, i m now totally in love with these small wonders. After coming here i have made millets regular at my Mom's place too. This adai is an easy recipe to try if you are new to Millets. Makes an excellent breakfast or a light dinner when served with a bowl full of aviyal.
Ingredients
¼ cup thinai
¼ cup varagu
¼ cup kuthiraivaali
¼ cup chana dal
¼ cup tuvar dal
¼ cup whole green gram dal
4-5 nos red chilies
1 large onion
2 sprigs of curry leaves
A small piece of ginger
Salt to taste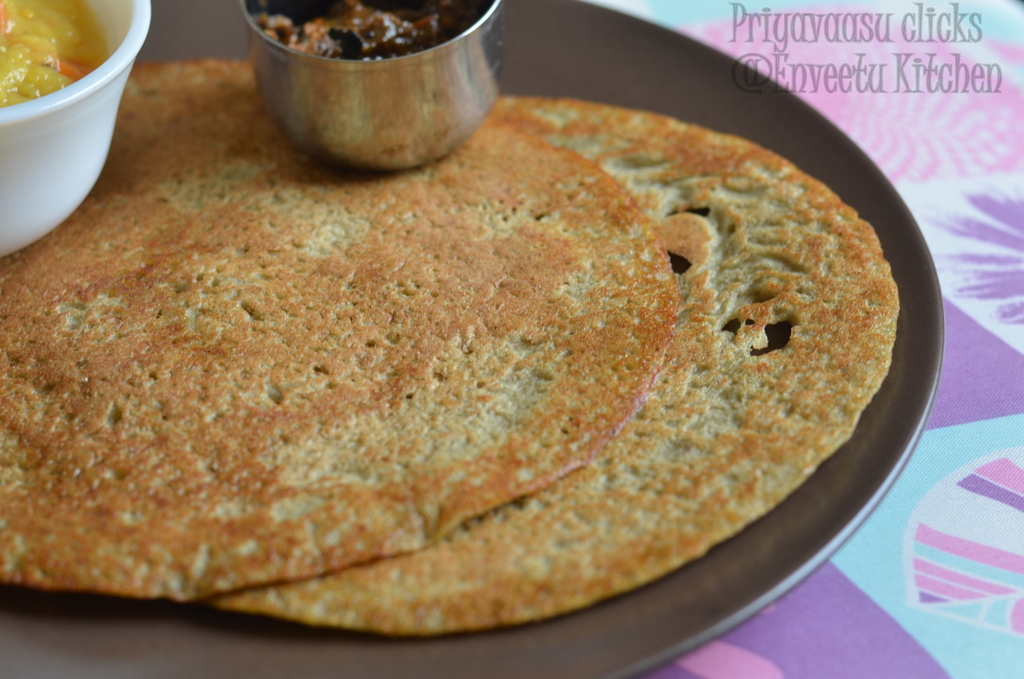 Method
Take millets and dals together in a large bowl. Wash 2 or 3 times in water. Then soak in water for 3 hours minimum to 5 hours maximum.

After the required time, drain the excess water. Take it along with rest of the ingredients in a mixer and grind it to a batter. Do not add water while grinding or else the batter will become very runny.

Transfer the batter to another vessel. It can be poured immediately or can be stored in the refrigerator for latter use but use within 2-3 days. If storing for later use, then do not add salt. Add salt just before making the adai.
To make adai, heat a nonstick tava or cast iron. I use cast iron pan for making dosa and roti. So I first pour a teaspoon of gingely oil on the tava, wait for a minute and wipe well with paper towel and then start making dosa/adai. Instead of paper towel you can also use a half-cut onion to wipe the tava, incase your dosa/adai sticks to the pan.

Pour a laddle of batter in the centre and spread it outwards to form a round adai. Make a small hole in the center using the sharp edge of the turner for even cooking of the adai. These are generally poured a bit thick, but I make them thin for my kiddo.
Dot the edges and the center with gingely oil. Cook until the sides brown well.

Flip and cook the other side. Remove the adai on to a serving plate and serve hot with aviyal or any other chutney/sambar.