I normally have good stock of wheat flour.  Roti and poori are regular at home. But then suddenly last week , while preparing breakfast I ran out of wheat flour. Though I had APF, I didn't want to use it. Thankfully I had other flours which I mixed together to make this mixed flour masala roti.  The roti was soft and stayed good for a day on the counter.  I refrigerated  2 leftover roti"s for 2 days and warmed it for my breakfast on the 3rd. A filling combination of flours, hearty and healthy. 
3/4 cup whole wheat flour
2 tbsp kasuri methi/dried fenugreek leaves
2 pinches of red chili powder
2 pinches of turmeric powder
Ghee for spreading on the roti's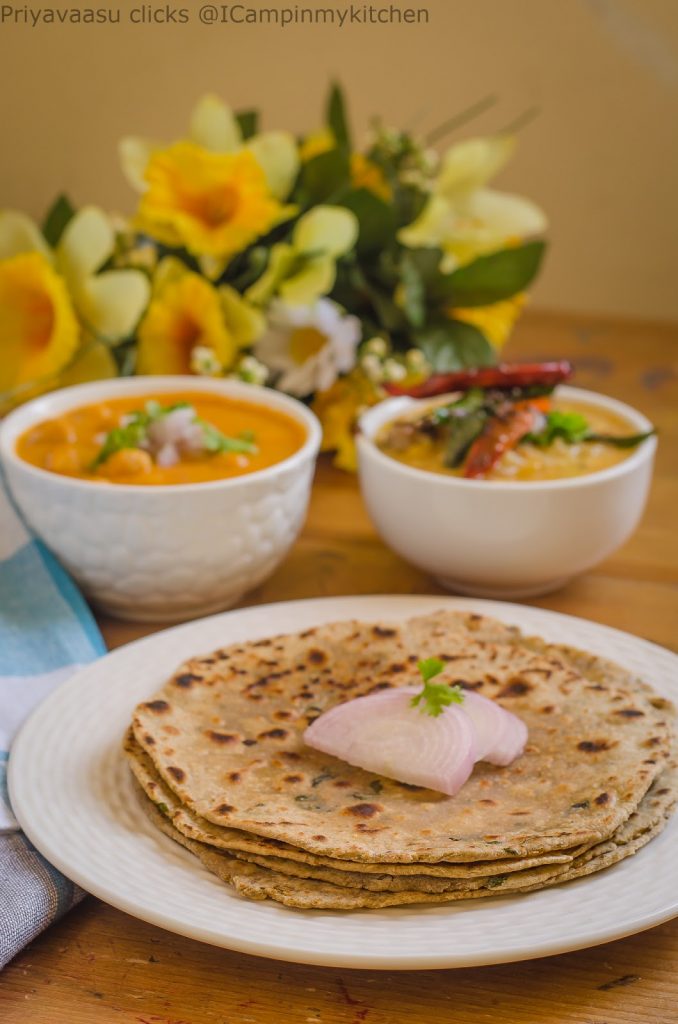 Method

Take all the flour together in a wide bowl. Whisk well to combine. To this add cumin seeds,  sesame seeds, red chili powder, turmeric powder, kasuri methi and salt.

Mix well and slowly add water to make soft dough. Do not add all the water at the same time, add 1/4 cup at a time. Add oil at the end and knead well for a smooth, supple dough. Let the dough rest for 10 minutes.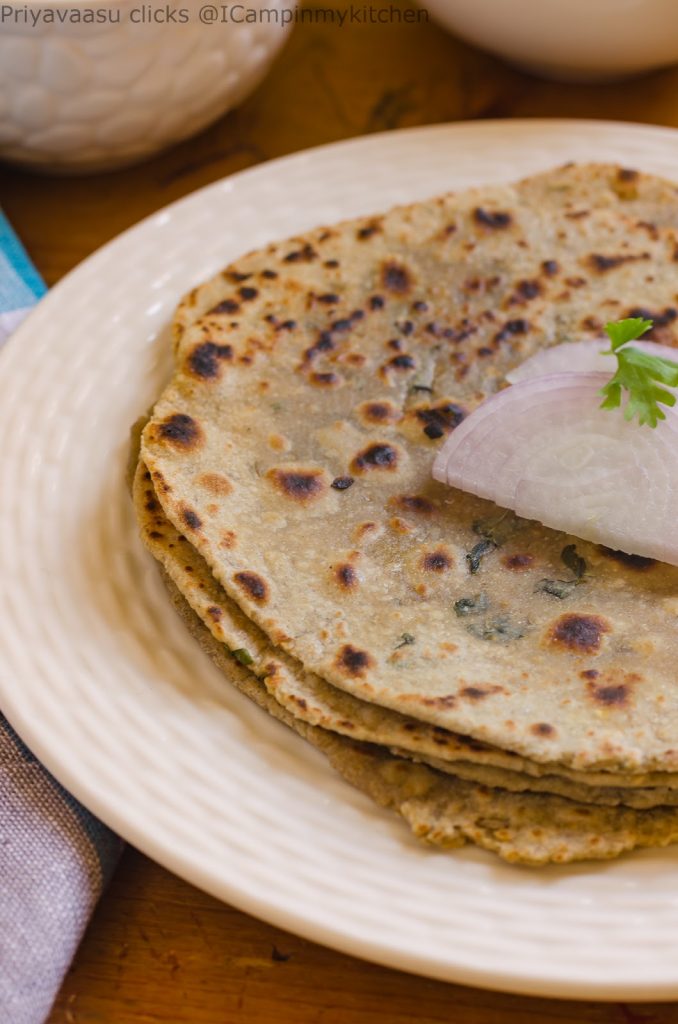 Divide the dough into 8-10 equal portions. Dust your kneading surface with flour, ro each dough portion into a thin disc.

Heat a tava  cook the rolled roti on both sides until golden brown. Spread a tsp of ghee while removing the cooked roti to the serving plate.

Serve hot with sides of your choice. I served with radish dal and chana masala.