The next capital city i chose to cook is Muscat, capital of Oman. While looking for what to cook, i came across a newspaper article of omani breads. I chose to cook the soft and flaky omani flatbread Maldouf. The dough is kneaded with dates puree and eggs, the bread is then brushed with fat and cooked to get those deliciously soft and flaky layers.
The original recipe contains eggs, which i have replaced with milk, and i have used whole wheat flour, do not worry, the dough stretches beautifully to thin layer. The bread pairs up pretty well with a spicy side. I paired it with a simple cabbage curry, spiced yogurt and pickle for my kiddos dinner. I was worried whether they would like it, but to my surprise the elder loved the combination. Though the bread is kneaded with dates puree, it offers only a mild sweetness to it, so when paired with a spicy side, it turns out to be a delicious combo.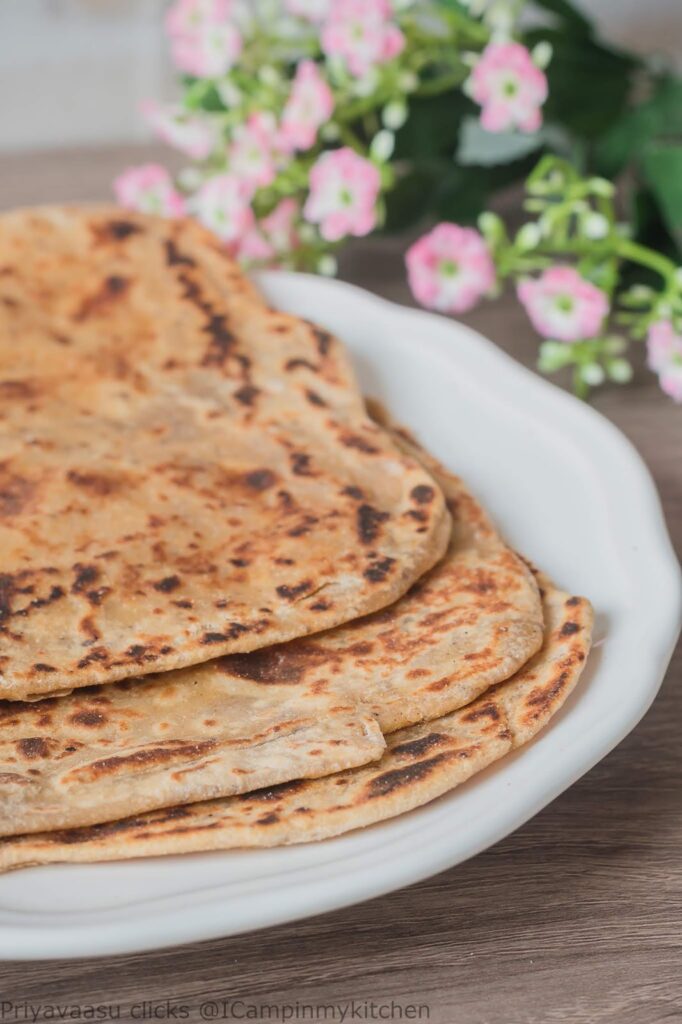 Ingredients
7 nos dates, i have used the soft iranian dates
Extra wheat flour for dusting
4 tablespoon of melted ghee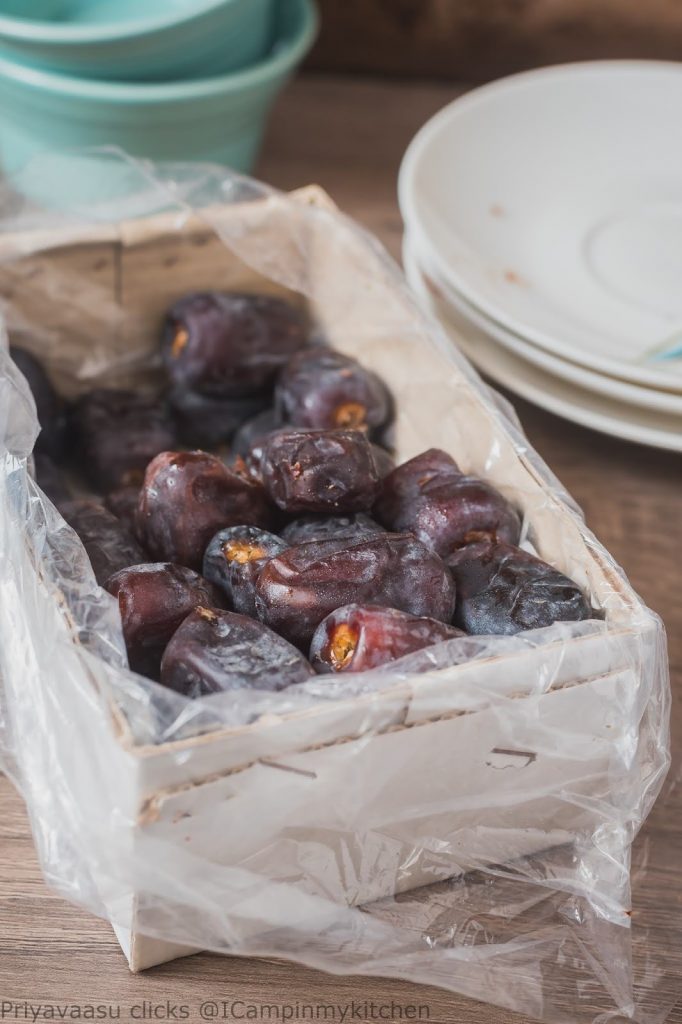 Method
Take wheat flour in a wide bowl, add salt and mix. Pit the dates and blend it smooth with milk. I used by hand blender for this.

Add this smooth dates- milk to the wheat flour and knead it to soft dough, you might have add a tablespoon of dough towards the end, if you feel very sticky.

Once you get a smooth dough, add a tablespoon of ghee and knead well again. Let this rest atleast an hour, before you start making the bread. I made the dough in the afternoon and left it to rest until evening, when i made this for dinner.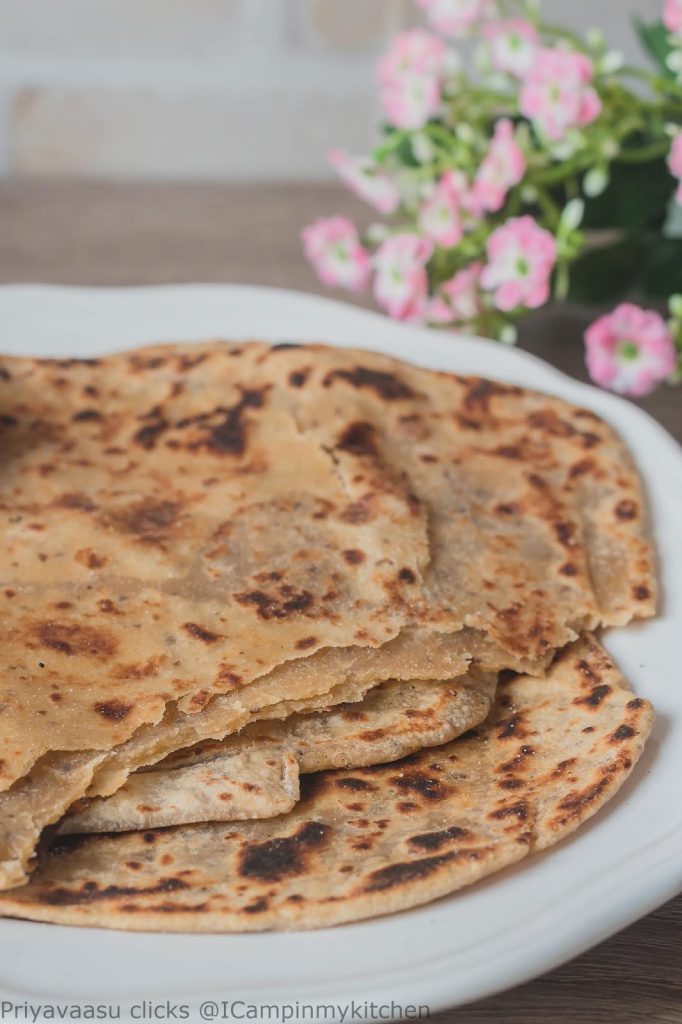 Heat a tava for cooking the bread, let the flame be simmer. Divide the dough into 4 portios.
Roll one portion into a thin rectangle, brush with ghee all over. fold the rectangle into a envelope and dust with flour and roll it to a rectangle again.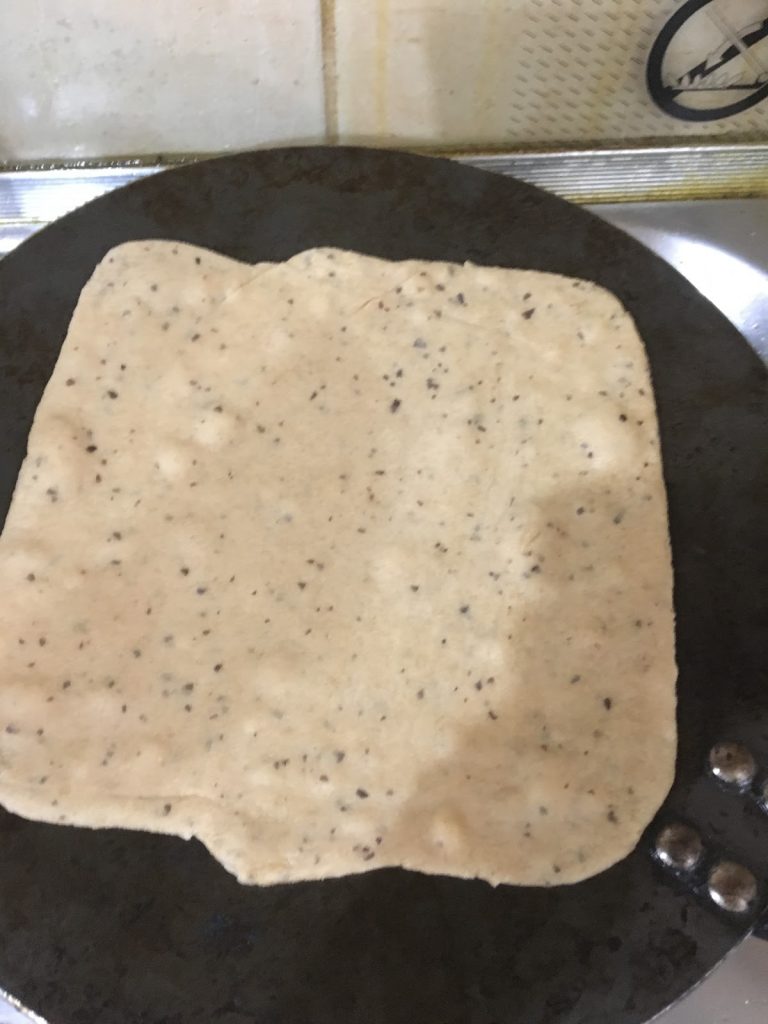 I did this step twice, once you have rolled, cook the bread on the hot tava, flip and cook both sides until brown spot appear, take the bread off the stove, brush with some ghee.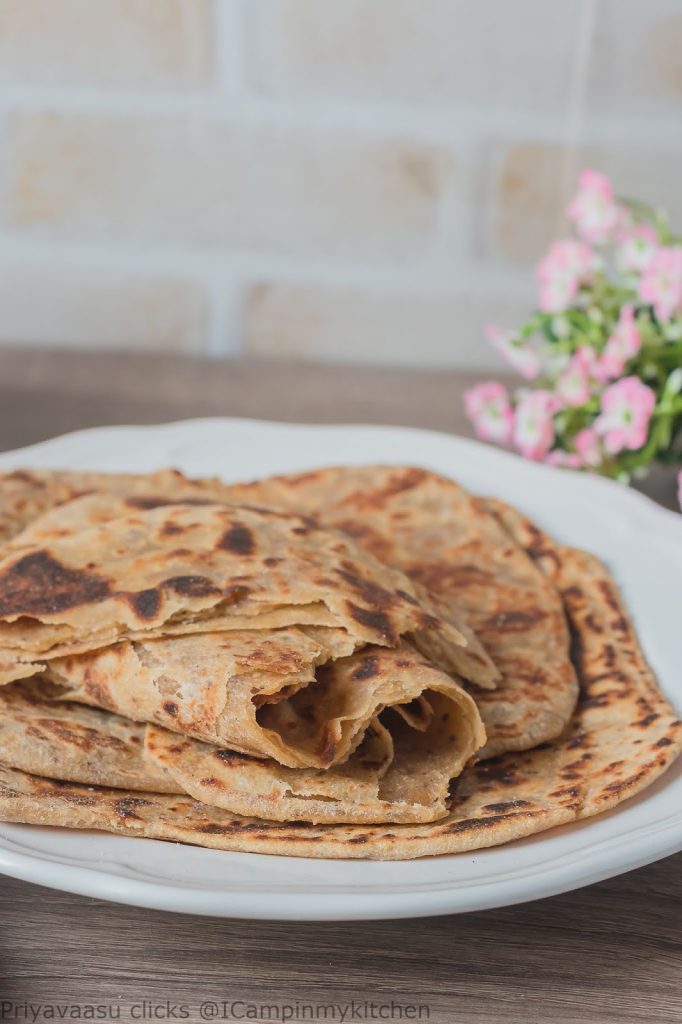 Repeat the same with rest of the dough portions. Keep it covered with a kitchen towel until you serve.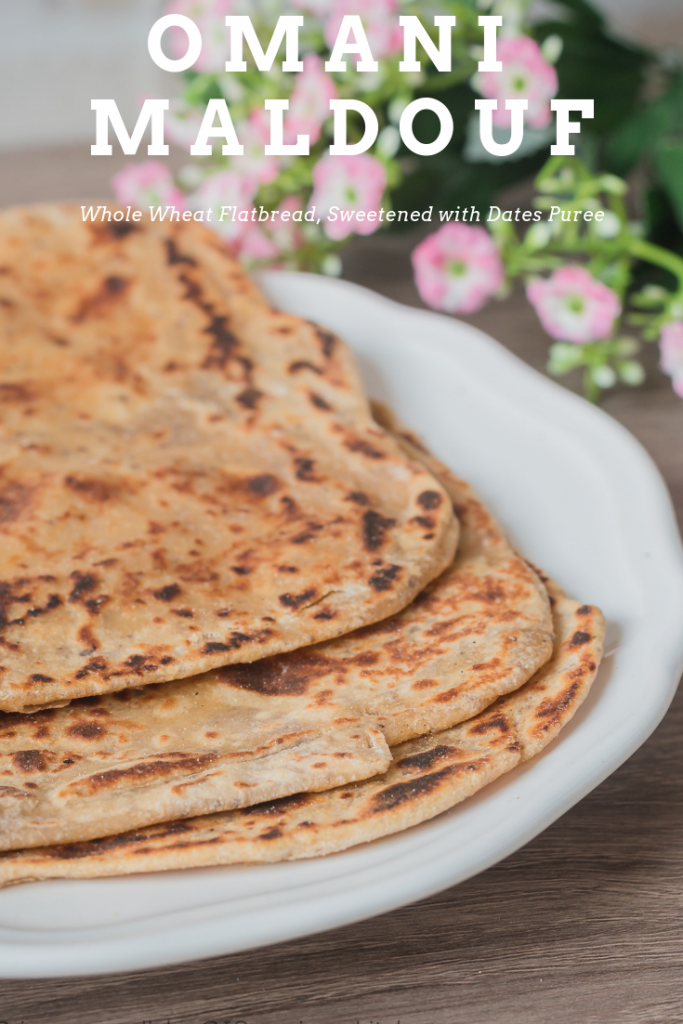 Serve it with some warm spicy curry to compliment the sweetness of the bread. I served with some cabbage dry curry, pickle and spiced yogurt for dinner.