The last bread in the No Knead series, is a delicious cheese rolls. This is another no fuss , fool-proof recipe that can be paired with a warm bowl of soup for dinner or with a hot cup of tea for snack.
This recipe makes about 12- 15 rolls. 1 did 1.5 times of the original recipe and got around 20 rolls. The rolls can be shaped in a muffin pan or can be shaped into buns and baked in a cookie tray too. I made 12 rolls in a muffin pan and rest as buns.
Take care while baking the rolls, i left the first batch an extra 5 minutes inside the hot oven, the tops hardened and they stuck to the muffin case. Though they turned fluffy inside, we had to cut the bottom to remove them from the muffin case.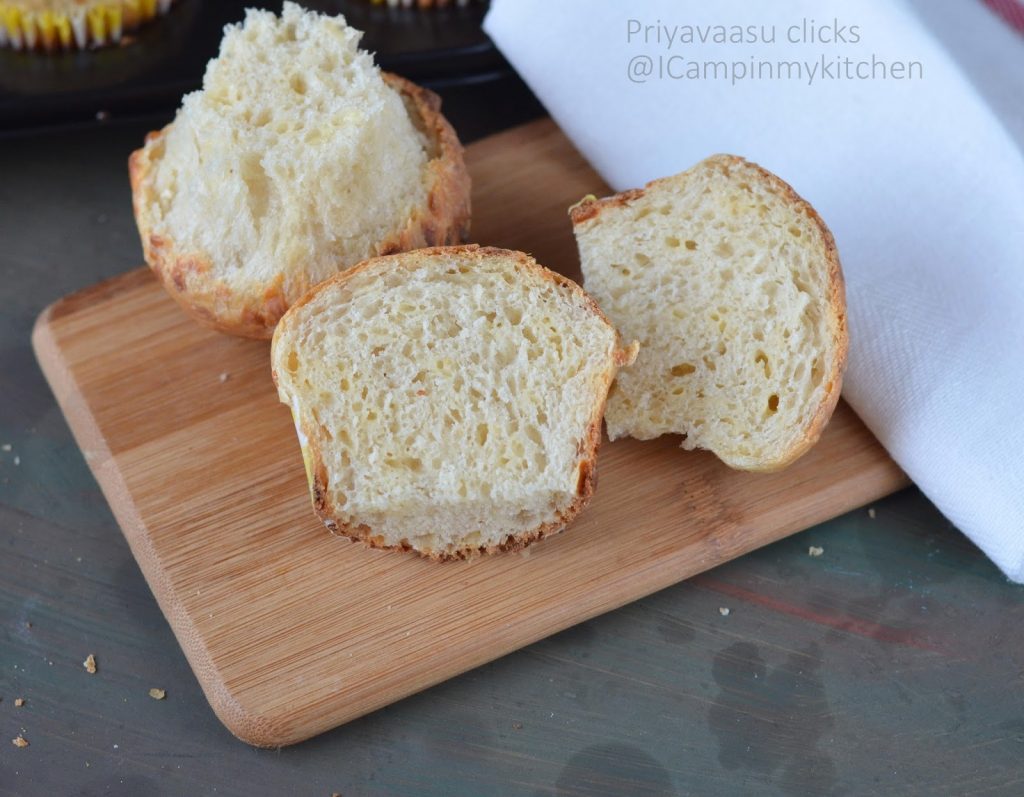 Source : Mom on Time out
2 teaspoon active dry yeast
3 fat cloves of garlic, minced
1¼ cup shredded sharp cheddar cheese
2 tablespoon milk (for brushing the rolls)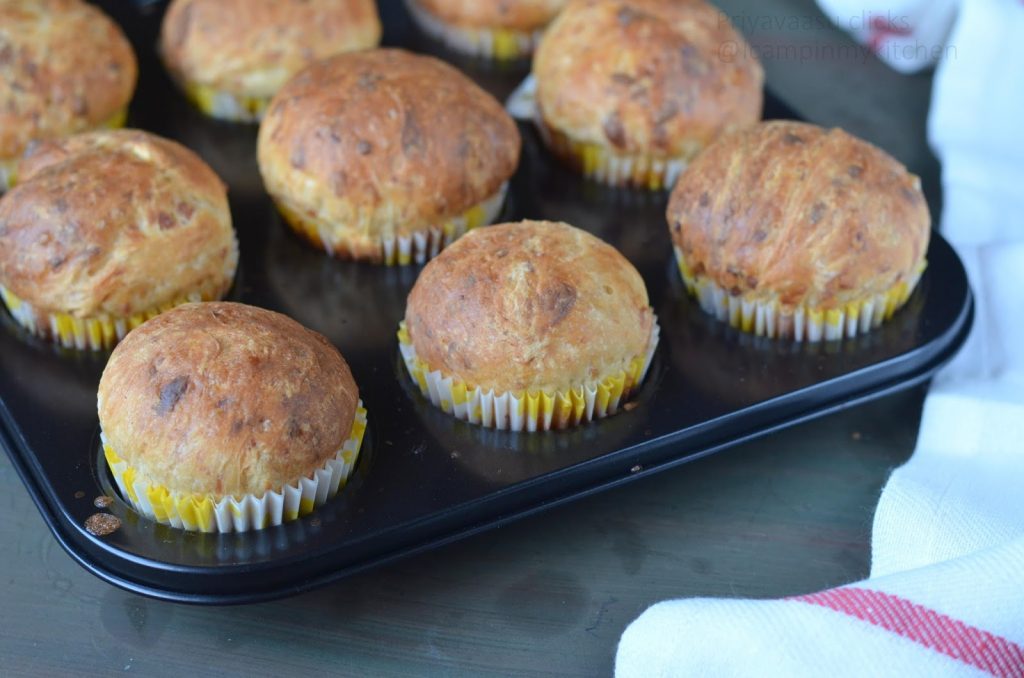 Take flour, sugar, yeast and salt together in a large bowl. Add minced garlic and shredded cheddar cheese to the flour-mix. Mix well with a spatula.

Take milk in a microwave in a cup, heat it for 30 seconds. Add butter to the hot milk. Let it sit for the butter to melt. The liquid should be warm.

Add the warm liquid to the flour mix. Mix it with a spatula to incorporate flour and liquid. Cover and let rise for an hour or until doubled.

Punch dough down and shape into 12-15 balls. Place on a parchment-lined baking sheet, alternatively you can also use a greased muffin pan. Cover the shaped rolls with a kitchen towel and let rise until doubled in size again.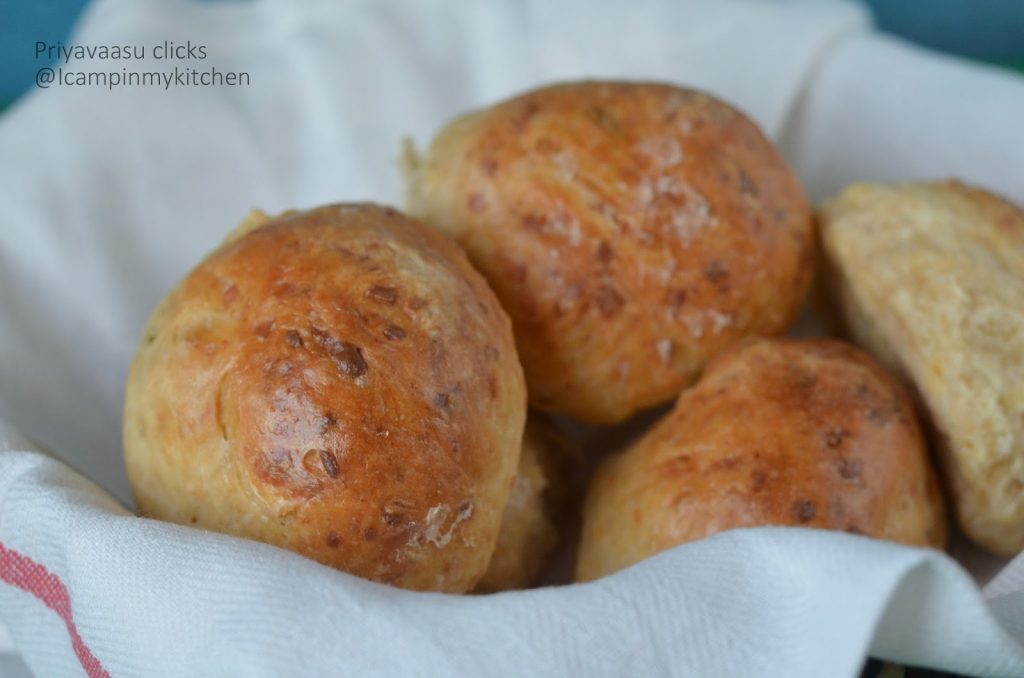 Preheat oven to 180C. Brush rolls with milk. Bake for 20-25 minutes or until golden brown.

Serve it along with a warm bowl of soup for dinner or with hot coffee/tea as snack.