When kids are at home, you need to keep your snack bar full at al times. Just before the holidays began we got some snacks from Grand Sweets chennai, sent through my Sister-in-law by my Father-in-law. Thank god for that stash, they had something interesting to eat apart from the cakes and muffins i baked for this Bake-a-thon.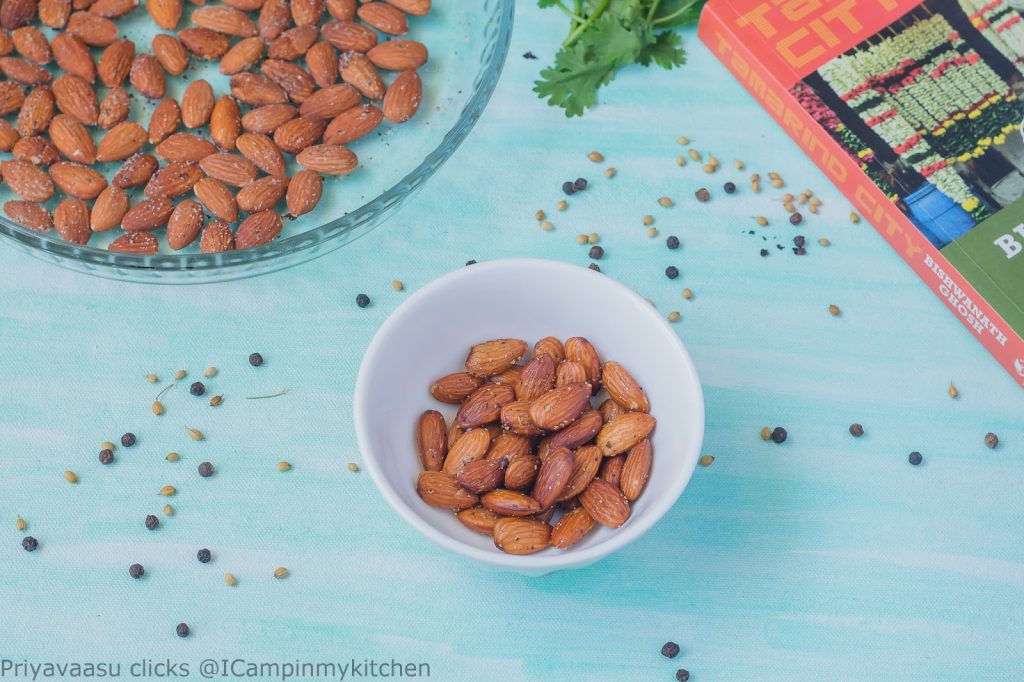 These almonds were baked for one such hungry moment, one of the easiest snack to make and best to munch along with your evening coffee.
I love a handful with my evening tea. Even my lil one enjoyed it for his evening snack. Since i was making it for all, i have kept the spice a notch down, if making for adults go on and experiment.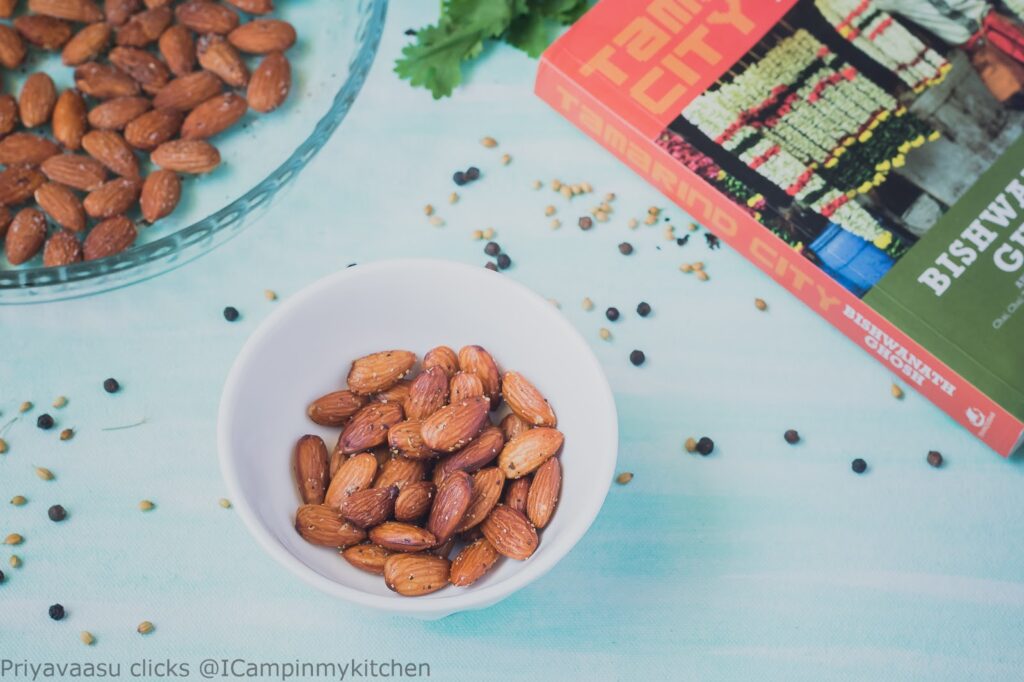 Ingredients
1 teaspoon freshly pounded pepper
½ teaspoon freshly pounded coriander powder
2 pinch of salt or to taste
Method
Preheat the oven to 200C. In a baking tray or pan, take almonds, add oil, pepper and coriander and mix them all together with your hands. Sprinkle salt on top and mix again. Spread the almonds well. Don't forget to wash your hands after.

Bake the almonds for 20 minutes in the preheated oven. Once done, remove it and let it cool completely. The cooling part is more important, it takes around 30-40 minutes. Once cooled, taste the best crunchiest almonds with peppery twist.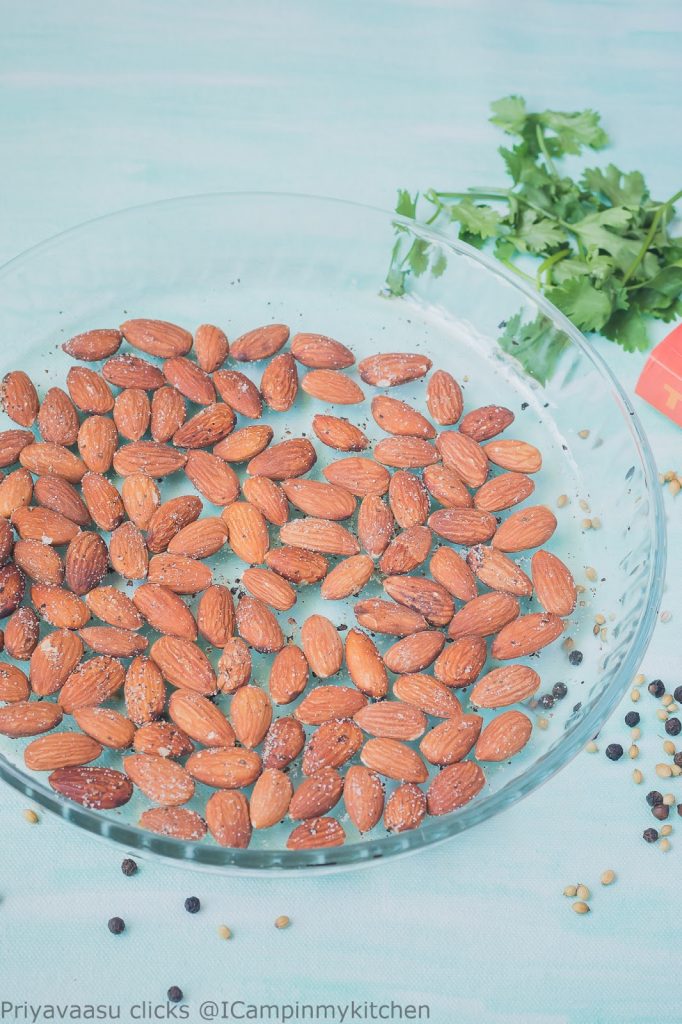 Store them in an airtight container, if it lasts that longer. Mine got over in a hour and i had to bake another batch for the pictures.