On the Breakfast genre, we are travelling to Japan to taste their savory pancake, Okonomiyaki!! You might think, how come after visiting V-Vietnam, we are jumping to J-Japan, i couldn't find a variety with the countries available in W, so i used our last year theme's loophole, of selecting a city with the alphabet, i chose Wakayama from Japan. Main reason being, i have never tried Japanese cuisine, so i took this as an opportunity to try it!!
The name is derived from the word okonomi, meaning "what you like" or "what you want", and yaki meaning "grilled" or "cooked".
The batter is made of flour, grated nagaimo (a type of yam), water or dashi, eggs and shredded cabbage, and usually contains other ingredients such as green onion, meat which can be either pork or sea food.
I made a vegetarian version with cabbage, carrot and spring onion greens along with Worcestershire sauce. Again Worcestershire sauce too contains fermented anchovies, so i used an alternative sauce, which i found here.
I felt it similar to our normal besan ka cheela. Must pair well with our spicy chutnies too.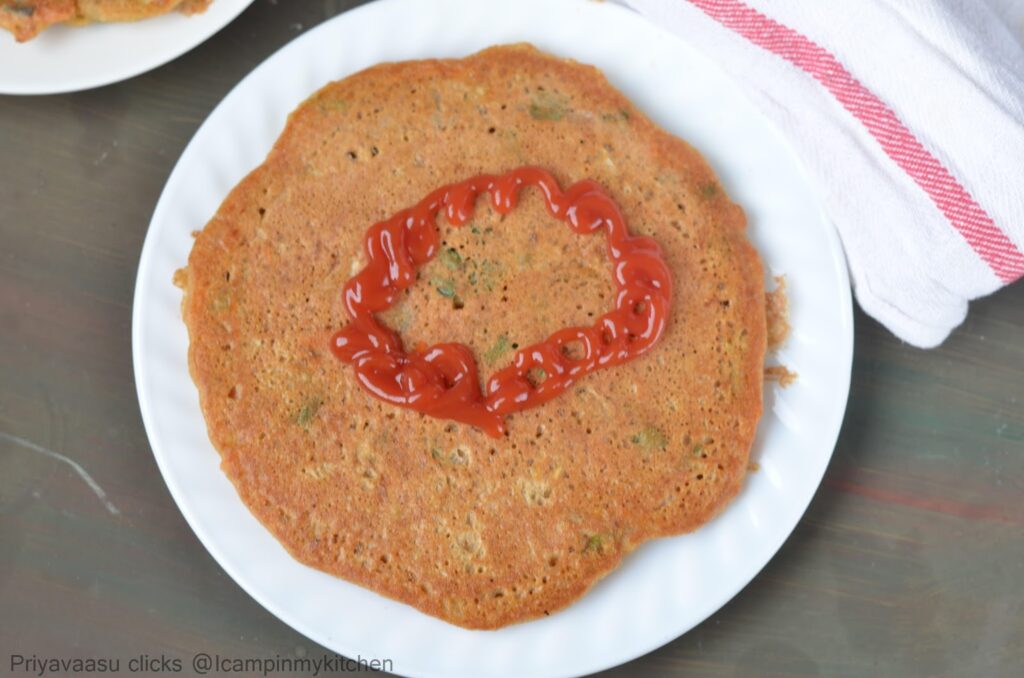 Ingredients
¼ cup chopped spring onions (green part only)
1 teaspoon shredded ginger
½ teaspoon egg replace powder (¼ teaspoon cider vinegar + ¼ teaspoon baking soda)
2 teaspoon Okonomi sauce ( 1 teaspoon soy sauce + ½ teaspoon chilli sauce + a pinch of shredded ginger + ½ teaspoon lemon juice)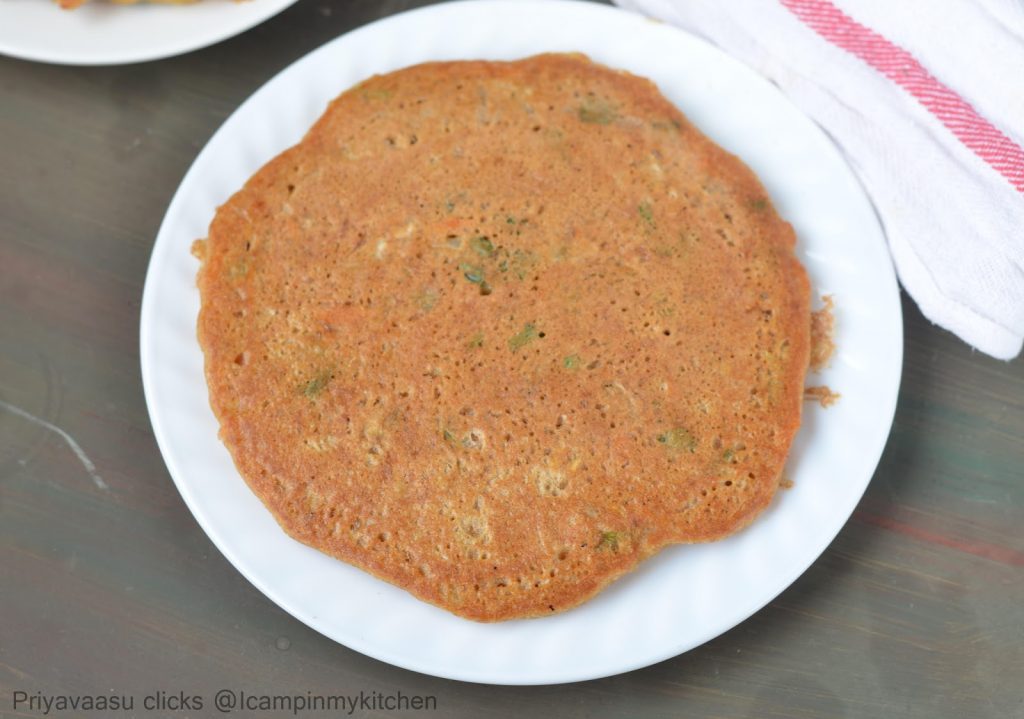 Method
Take all the shredded and chopped veggies in a large bowl. To this add both the flours, egg replacement and salt. Mix well with your hands.

Add ¼ cup of water and make a thick batter.

Heat a pan, wipe it well with a teaspoon of sesame oil. Pour a ladle of batter in the center of the pan. Let it cook until brown on one side, flip and cook the other side.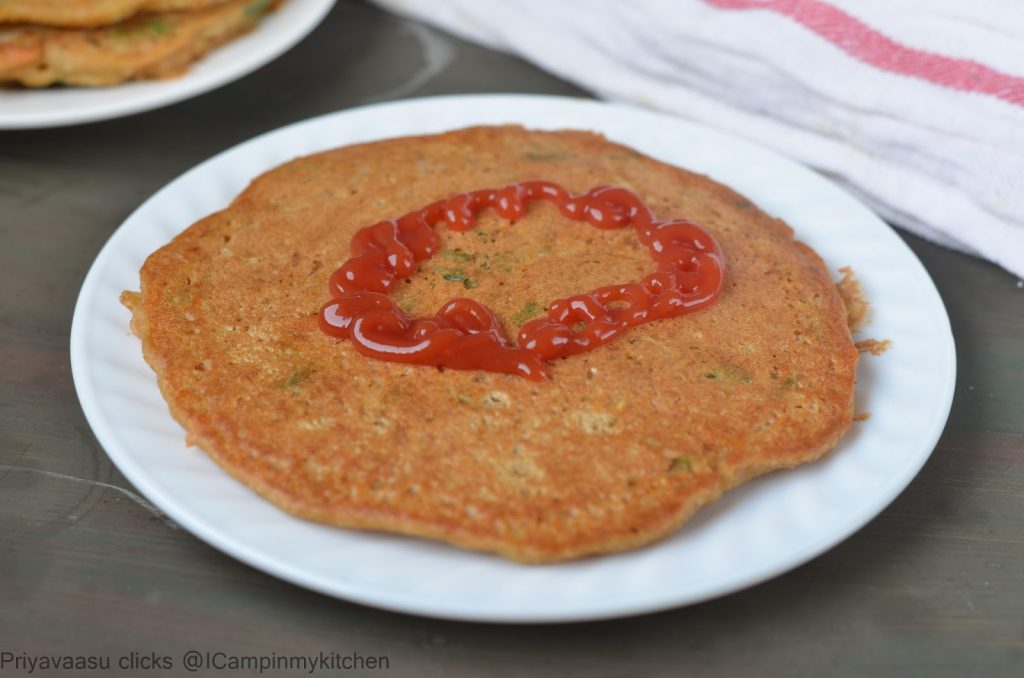 Take it out to the serving plate and serve it with any sauce of your choice.
Sending this to Come,join us for breakfast, happening @ +srivalli jetti space.