The final bake on the Oats in Bakes series is a damn delicious Banana bread. Original recipe uses gluten-free flour and oats. I have used malthouse bread flour which contains wheat and rye flour and malted flakes of the same. The bread was a bit dense, like any other banana bread, but the taste and feel was spot on and the feeling of eating something healthy tops it more.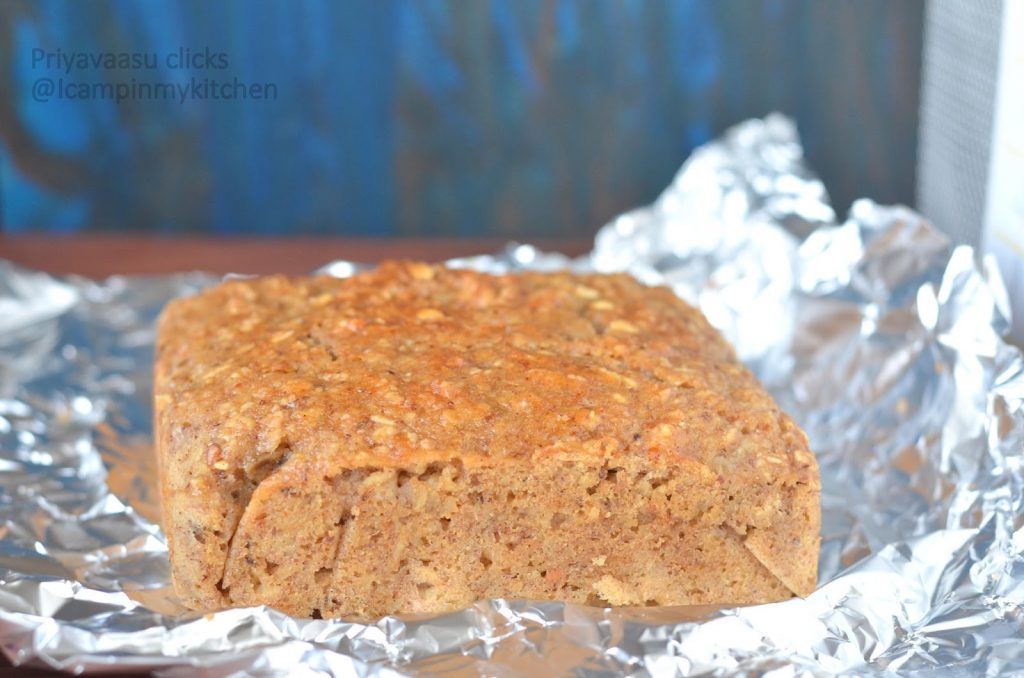 As usual i made it for evening snack and had it for next day morning breakfast too. Instead making it in a loaf pan, i made it two rectangle cake tins. Because, the moment the loaf was out of the pan, it will fly off the counter and i cannot make them stop them, so, i baked it two tins and saved one for the photo shoot!!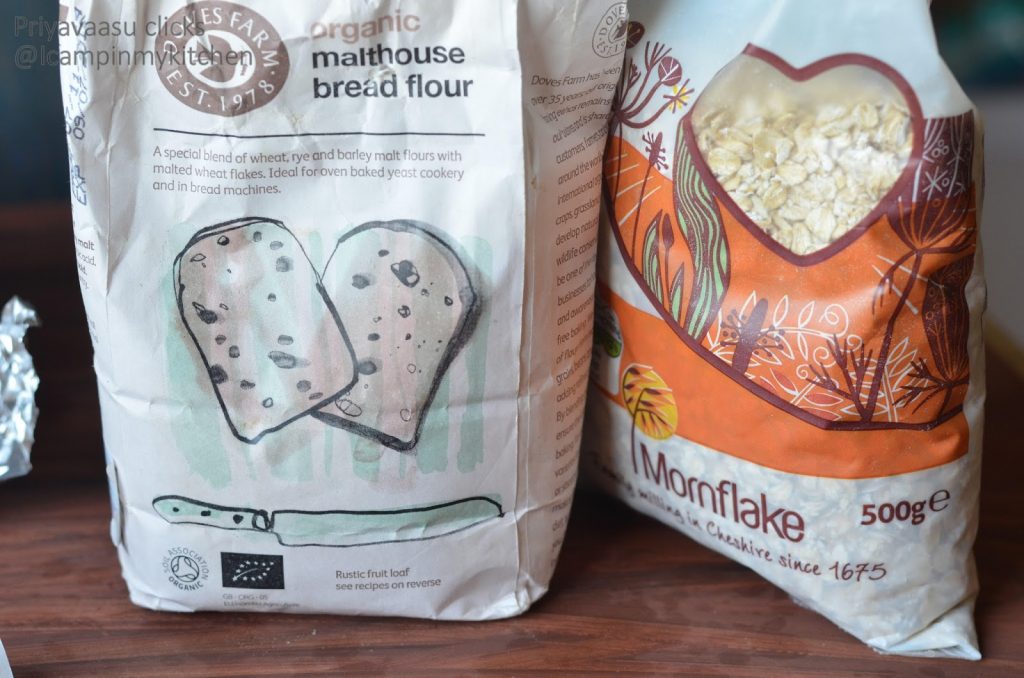 Source : MinimalistBaker
Ingredients
1 ¼ cup Malthouse bread flour
3.5 teaspoon baking powder
½ teaspoon pure vanilla extract
1 tablespoon flax seed mixed with ¼ cup warm water
2-3 tablespoon honey, depending on ripeness of bananas
½ teaspoon ground cinnamon
Preheat oven to 180C and line a loaf pan with parchment paper.

In a wide bowl, take the flour, rolled oats, almond meal, baking powder, sugar and salt together. Whisk well to combine.

In a blender, take the bananas, add the flax egg, honey, milk, sugar and oil. Whizzz to combine all the liquid ingredients.
Add this liquid to flour-mix and combine well. Pour the batter into the prepared loaf pan. Bake for 60 – 90 minutes. 

When ready, it should feel firm and be crackly and golden brown on top. Let cool completely before serving. 
Serve with butter and honey or as it is. Store leftovers in a wrapped in alu-foil on the counter for a day, if storing more than a day, refrigerate, warm for 20 seconds in a microwave and serve warm.