After a very long time, i m cooking for ICC. My routine is kind of messed up after Bala. So i seriously do my things when i get time and that time is kind of very little and my list to do is very long. But then, i try to accomodate ME more in that very little time.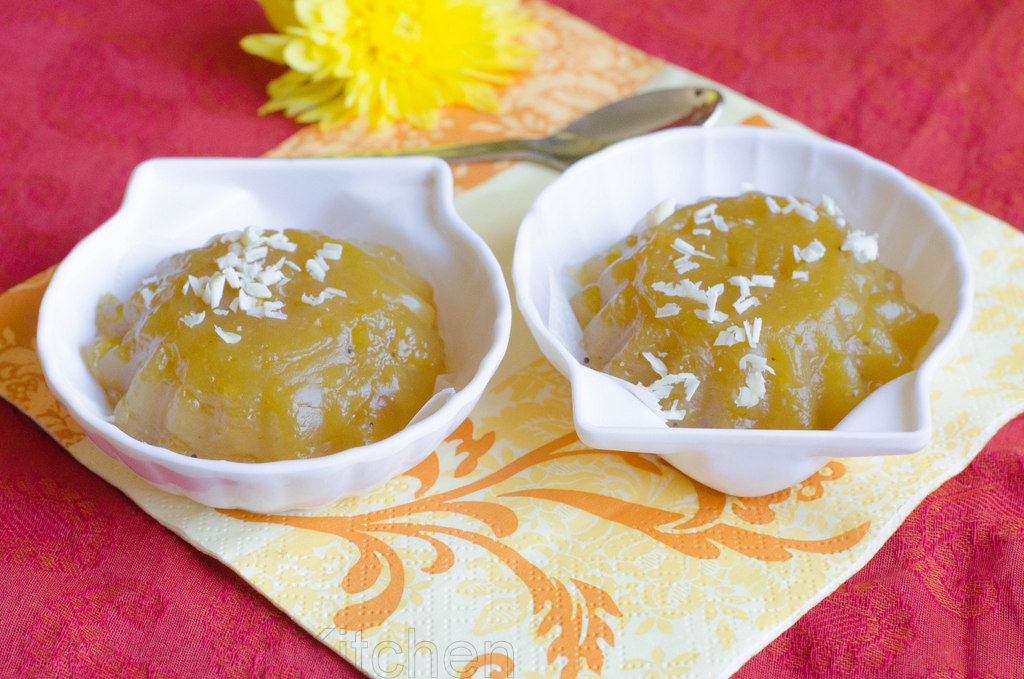 This Month, Srivalli gave us a very easy to recipe to try using Nenthram Pazham / Kerala Plantain. I have already tried a simple pressure-cooked nenthram pazham, so knowing the taste of it, i didn't wanted to forgo this Delicious Halwa using the same fruit. Thanks to Srivalli and Jay's Mom for this Quick, Easy n Delicious recipe.
Ingredients
2 nos Kerala plantains / Nenthra pazham - gives you 1 Cup Pulp
1 Cup Sugar (recipe suggest 1.5 Cups)
¾ Cup ghee (or as required)
Method
Keep a shallow plate, greased with ghee.

Peel and then cut the plantains into rounds. Put it in the cooker for 2-3 whistles. Once cool, grind it in the mixie.
Measure the pulp you have got. Transfer this to a Non-stick pan, add Sugar and 3 tablespoon Ghee. The sugar will start melting and the pulp will start to cook. Keep the flame low.

Add ghee little by little at regular intervals and stir every now and then. The halwa will start leaving the sides and turn glossy/glass-like.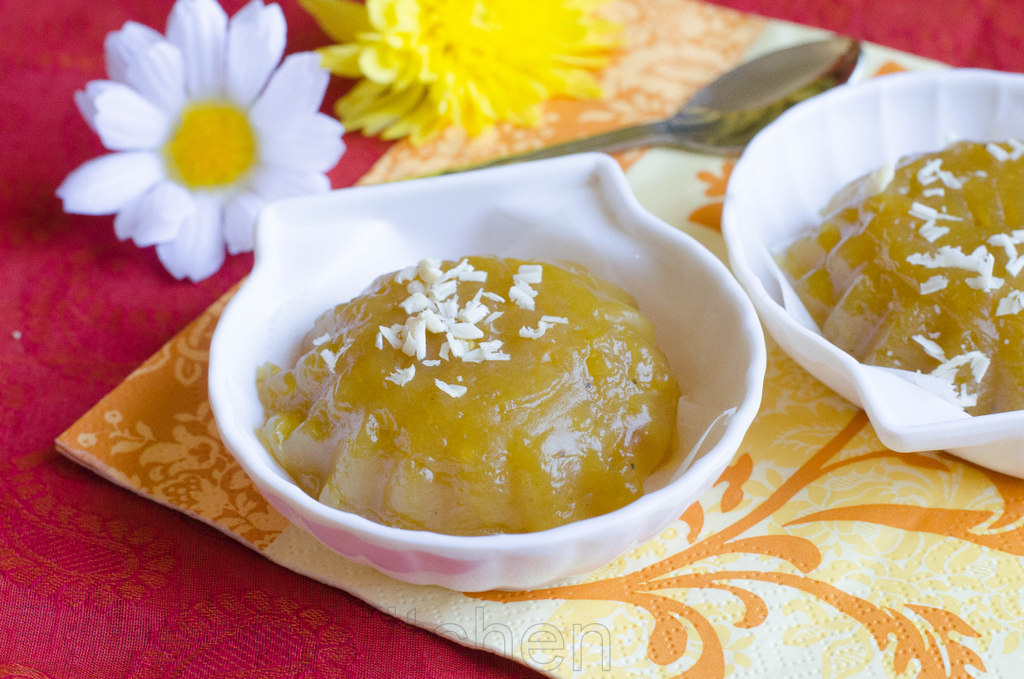 Notes
Try to make this using Kerala Plantain/Nethram Pazham, the taste and texture will be amazingly different. However, if someone is unable to get plantains and still wants to make this, please skip the step of cooking the bananas. Puree them in the blender and use the same measurements after that.

Other bananas tend to burn and stick to the bottom of the kadai very easily and quickly, so you need to keep a careful watch and keep stirring regularly.

There is no fixed quantity for ghee, whenever you feel the mixture is becoming sticky, add some ghee and stir well.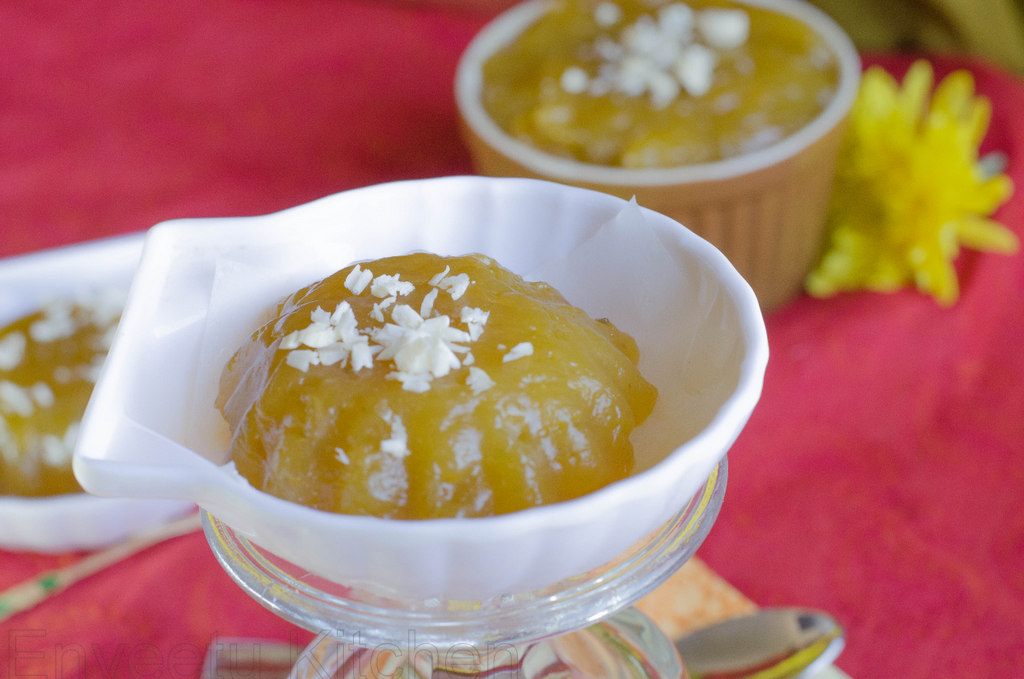 The color of the end product, depending on the quality and ripeness of plantain used will vary from a dark honey color to brown. You will know that it is time to remove the halwa from the stove when it has thickened and starts leaving the sides of the pan.

Again, over cooking with other bananas will give you a rock hard product. So you need to watch and switch off at the right stage (when the mixture starts leaving the sides), whereas the Malabar variety is quite forgiving and a few extra stirs won't hurt the final product. The colour of the end product will be a dark brown in this case,