Potato pancakes/Potato Latke's are traditionally made during Hanukkah, a jewish festival. Even before potatoes were introduced, the same latke's were
made from a variety of other vegetables, cheeses, legumes, or starches, depending on the available local ingredients and foods of the various places where Jews lived.
These pancakes are relatively easy to make and can be served with variety of condiments. Here i have served it with a simple garlic sauce. It can also be served with sour cream or chunky apple sauce, whichever you prefer. At home, hubby preferred it with lots of sauce and felt otherwise the pancake is a bit bland, should increase the spice a bit up. But anyways as i was making it for my kids, i kept the spice a bit down, if making for adults, adjust the seasoning according to your preference
Ingredients
¼ Cup flour (i used gram flour, all purpose flour can also be used)
1 teaspoon red chili powder
½ teaspoon freshly pounded pepper
For the Cheese sauce
½ cup Cream Cheese (i used Philadelphia Cream Cheese)
Method for the sauce
Take all the ingredients in mixer, blend together until smooth. Serve as a condiment.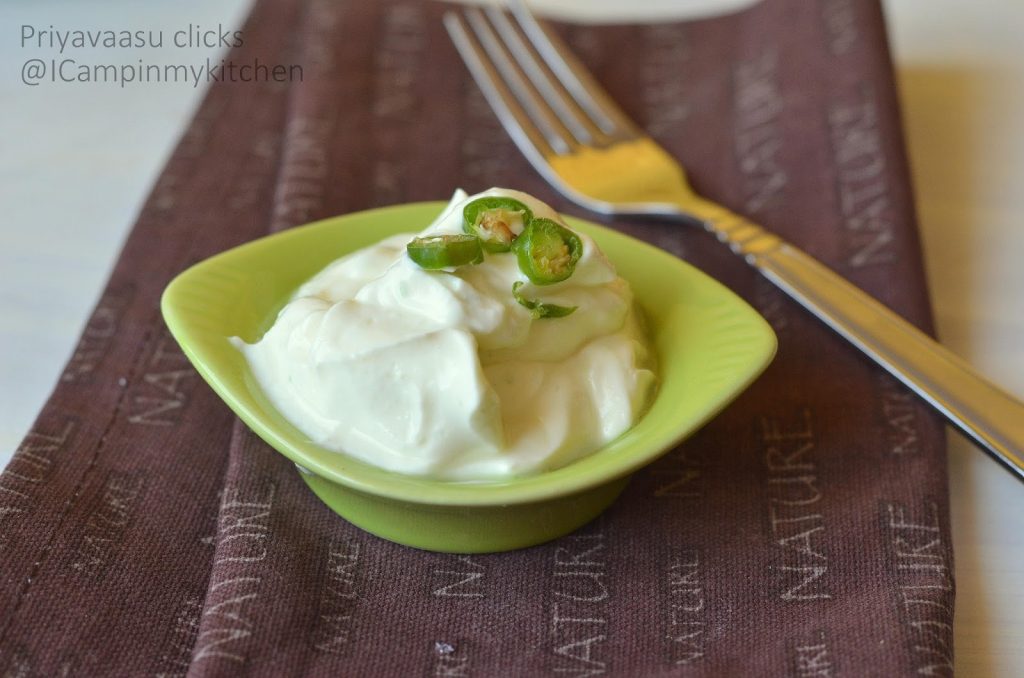 Method
For the Latke
Wash and peel the Potatoes.Take water in a wide vessel and using a box grater and grate the potatoes directly into the water. I used the wider holes of the grater. Grating the potatoes directly into water will prevent the discoloration.
You can also grate the onions, but i used my food processor to finely chop the onions and garlic.

Take a wide bowl, add the chopped onions and garlic into it. Now squeeze out as much as water possible from the potatoes and add it to the bowl.
It is important to squeeze out the as a watery mixture, will not help the potatoes to hold the shape. Drain the water in which the potatoes where grated and you will find potato starch resting at the bottom, add that starch too to the potato-onion mixture.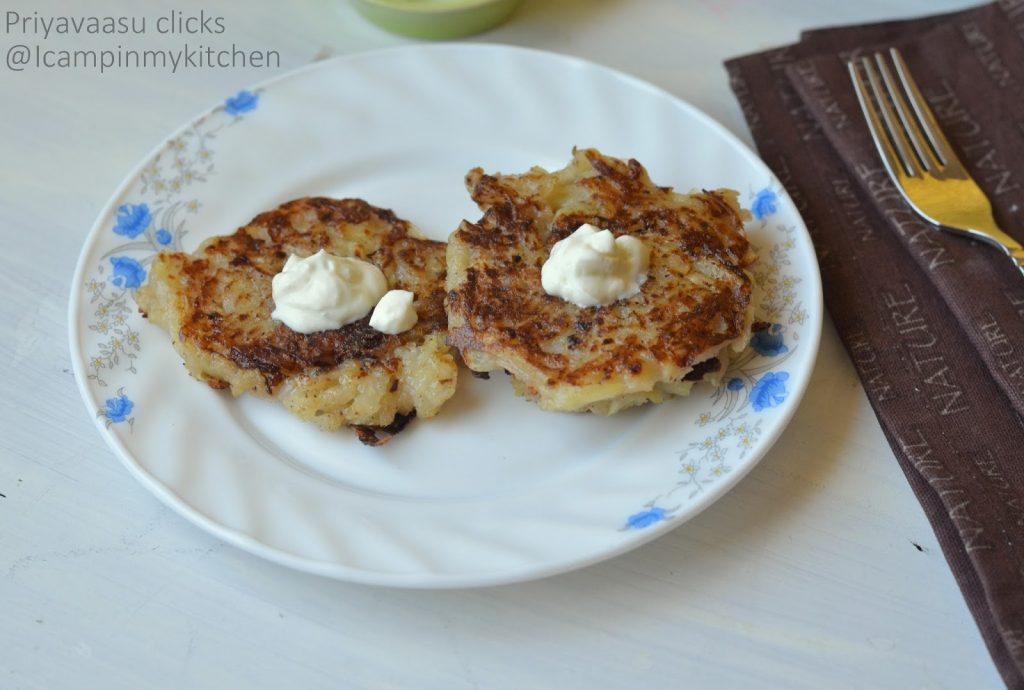 Mix well with your hands to get a homogeneous mixture. do not add water. Now heat a pan, for fryng. This can be shallow-fried or pan-fried. I preferred to Pan-fry.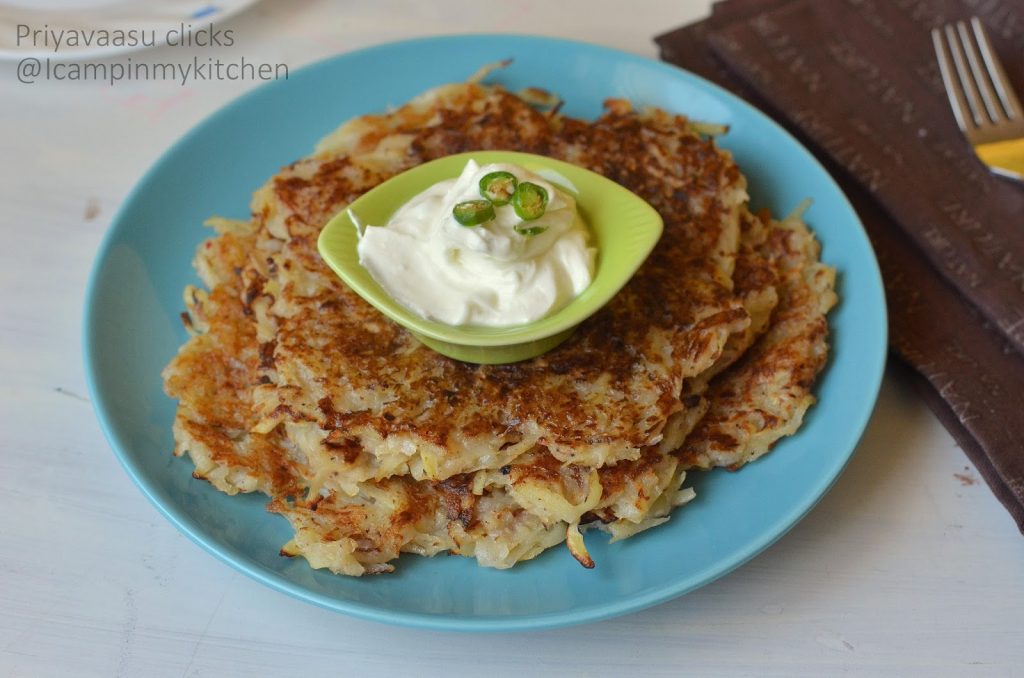 Heat a pan/tava, make a ball of the potato mixture and pat it directly onto the pan. drizzle some oil on the sides. Flip to other sides, after 2 minutes. Cook on both sides, until crisp and golden brown.

Serve it hot with Cheese sauce.