Pie has always been on my Must try List. Once tried making apple pie and it was a Flop. Got this Potato Pie recipe from Menu Rani Chellam's Tiffen Ready Cookbook. Made some simple changes to the Filling and instead of making it as Single Big Pie made it as pie pockets in Muffin tin. Easy to Share and Portion Control too!!!
Ingredients
For the Pie Crust
200gms All Purpose Flour
2 teaspoon baking powder
100gms Cold Butter
½ cup Ice Cold Water
Salt to taste.
Method
Sieve together All Purpose flour and Baking powder , add salt and Cut the butter and work it thru the flour using a pastry blender or a fork. When the flour resemebles a coarse meal add required amount of water and make soft dough. Cling wrap and keep it in the refrigerator, let it sit for an hour.
3 medium size potatoes
1 bunch of spinach
1 medium sized tomato, finely chopped
1 medium sized onion, finely chopped
2 teaspoon red chilli powder
1 teaspoon ginger-garlic paste
Salt to taste.
Wash, peel and cube potatoes and cook until soft, Chop the spinach and cook separtely. In a Kadai, heat oil, splutter mustard seeds when they crackle add onions, saute until translucent. add tomatoes and ginger-garlic paste and saute for a minute or two. Add potatoes and spinach and saute for 5 minutes. Adjust salt and Keep it off the flame.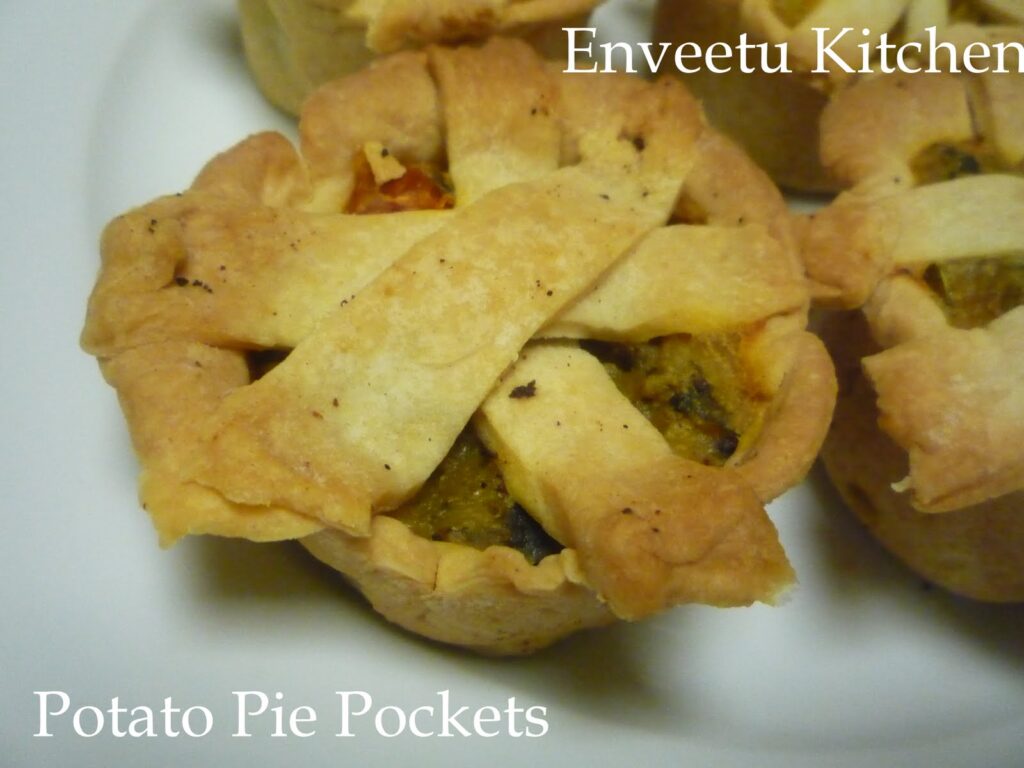 Grease the Muffin Tin. Take out the Dough from the refrigerator and Roll out small discs to fit in your muffin tin, Put the 1 or 2 tablespoon of filling in each and Cover it using thin strips of the dough. Preheat the Oven 180C and bake for 35-40 minutes. When the top turns golden brown, it is done.
You can also find this @ LYRO#Potato Happening @ Sindhi Rasoi