One of the tricky alphabets today 'Q'. I first searched for quilon/Kollam special recipe, if any. All I could find was fish curry, obviously being a coastal belt, that is in abundant there.
One of my friends here in the building, brings me delicious black halwa everytime he comes back from vacation. So I called her to check is that halwa special from her region Kollam. She said no it is available all over kerala. Hmm, now what to do?
No other choice, s
o, I went back to my backup of using adjectives 'quick'.
The recipe is definitely a quick one, so justice done.
No Feast is complete without pickles, so is our sadya menu. so, here is an instant mango pickle. We are not a pickle loving family, like we don't prefer the salty, marinating kind of pickles, just for the sake of health, to watch the salt-intake.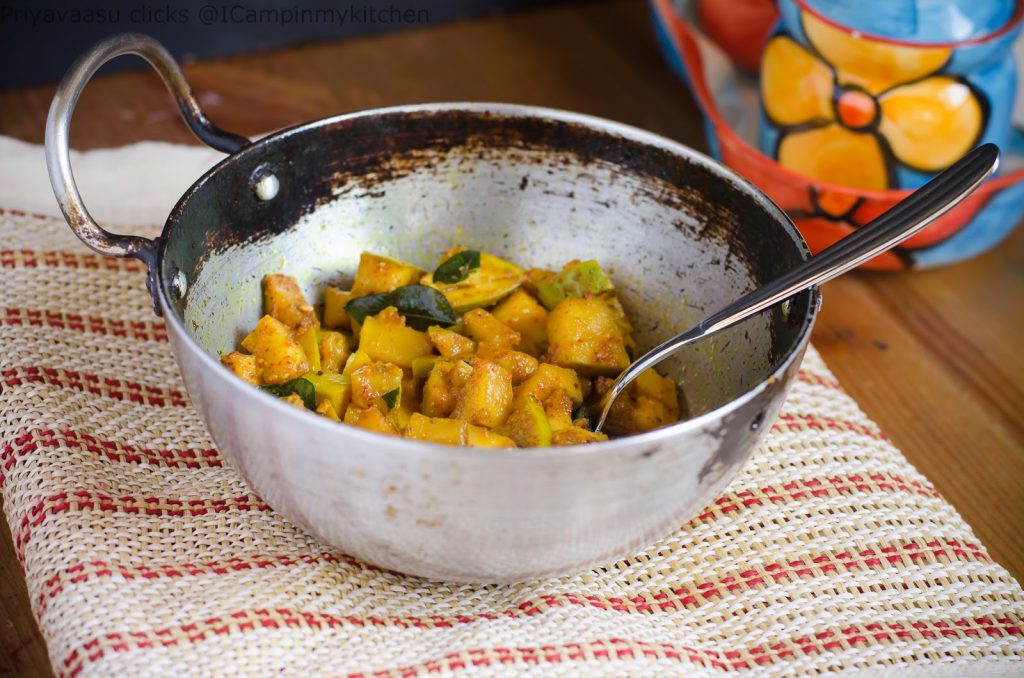 So, i always do these instant pickles,where there is no marination involved or which doesn't stay for too long, dipping in oil and also little less in salt. This one, fits the bill perfectly and since mango is everyone's favorite at home, this will surely fly off the table.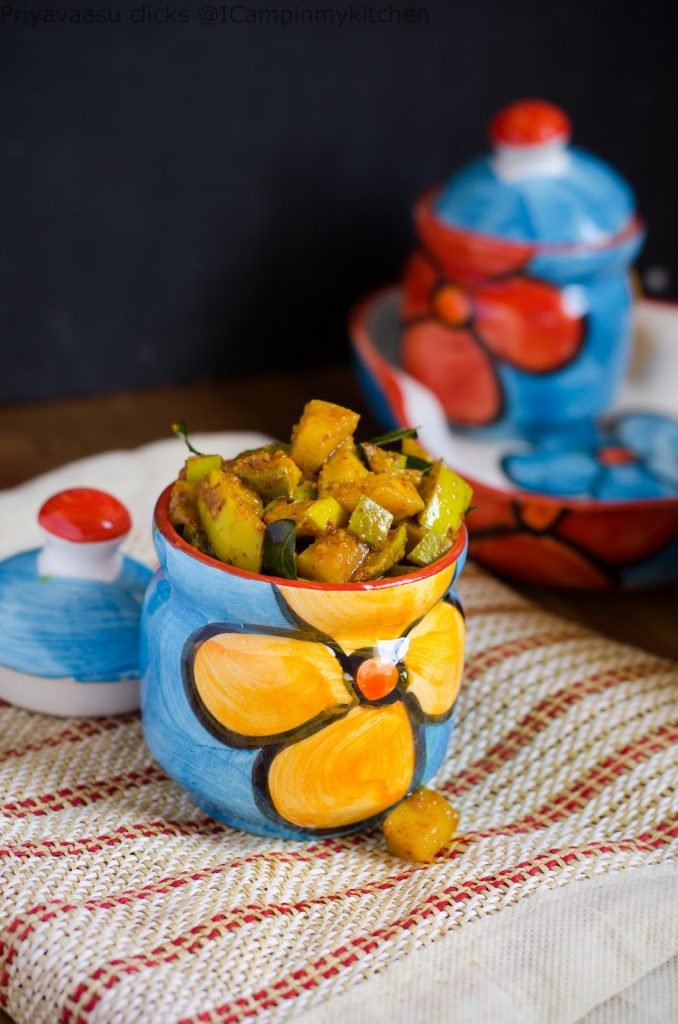 Inspired from here
Ingredients
3 cups of chopped raw mango
2 -3 teaspoon red chili powder
½ teaspoon methi seeds/fenugreek seeds
2 teaspoon salt or to taste
2 strands of curry leaves
½ teaspoon turmeric powder
Method
Wash and chop the raw mangoes with the skin. Mix the red chili powder and salt to it and keep aside for 30 minutes.

In a pan, roast fenugreek and mustard for a minute or two and grind it to fine powder.

In the same pan, heat oil for tempering, splutter mustard seeds, add curry leaves and turmeric powder. Let the curry leaves turn a little crisp. Add the chili powder & salt mixed mangoes to it. Give a good stir.
Add vinegar and take it off the stove. Let it cool. Store it in an airtight container.

Can be used immediately. Use only dry spoon.