These Days i m looking for alternate grains replacing Rice.  I m not avoiding Rice completely, being a South-Indian is almost impossible, but then i try to keep it to a minimum. I had some little quinoa left-over in my pantry. So, made some lip-smacking Quinoa with Lots of Vegetables.  Sending this to Mission Food – Whole Grains, happening @ Mireille's Space, Event by Pallavi and Sheelu.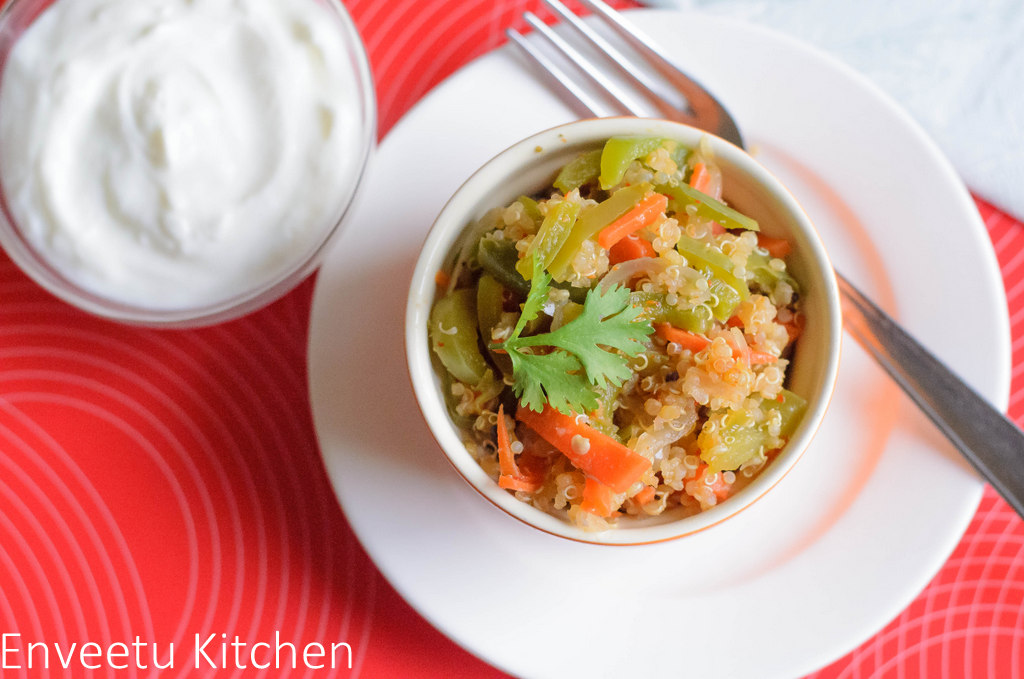 Ingredients
½ teaspoon Red chili powder
½ teaspoon Coriander powder
Fresh Coriander leaves for garnishng
Tempering
2 green chilies, Slited lengthwise
2 Cloves of garlic, chopped
Method
Wash quinoa well under running water. Boil 1 Cup of Water in a sauce pan, add the quinoa to it and Cook in a medium flame, until the quinoa is cooked, you can see a small white tail out of the grains once it is cooked. Once done, keep it covered for 10 minutes, then drain the excess water.

While the quinoa is cooking, ready the vegetables. Wash Carrot and Capsicum. Peel the carrots and Chop them into thin slices and chop capsicums too into thin slices.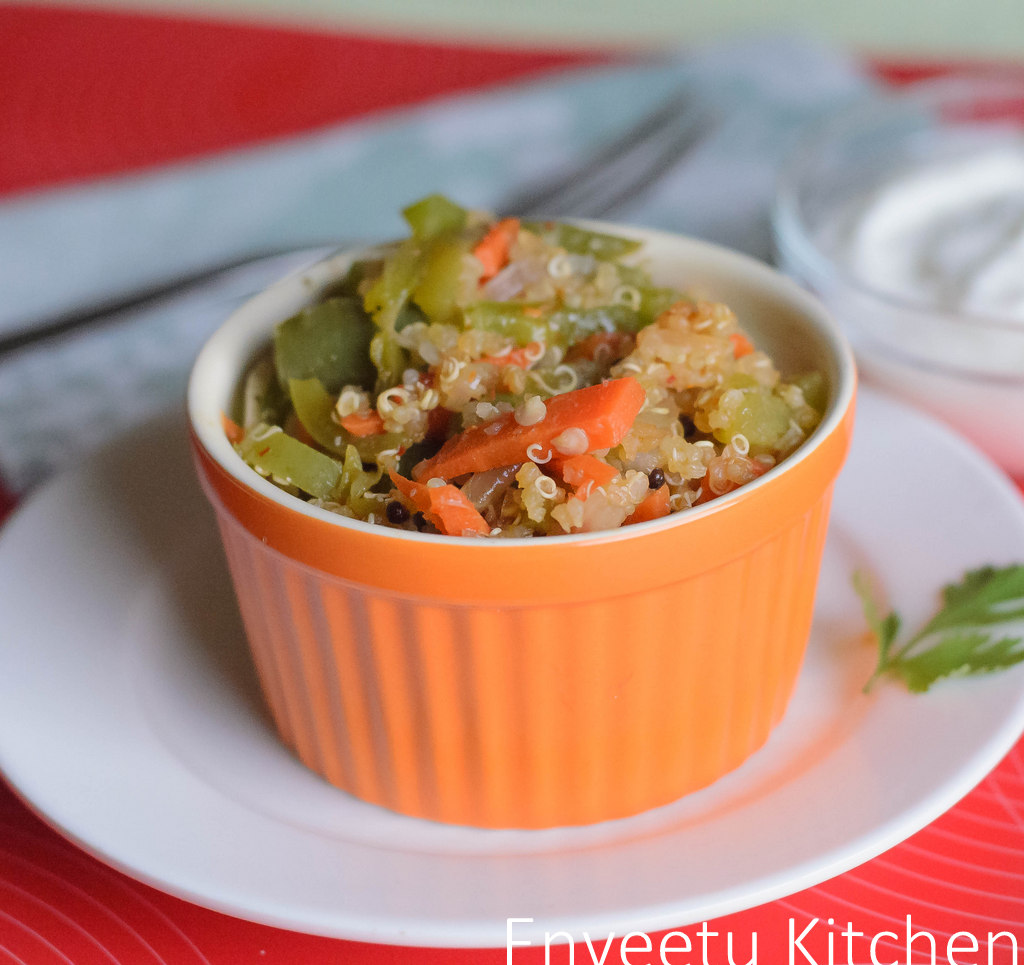 Heat oil given under "Tempering" in a pan, Splutter mustard seeds, add hing, green chilies, garlic and saute for a minute or two. Add Chopped onions and saute until translucent.

Next add Chopped Carrots and Capsicums, red chili powder, coriander powder,salt and add ¼ Cup water. Cover and Cook for 10 minutes. Let the Flavors infuse well.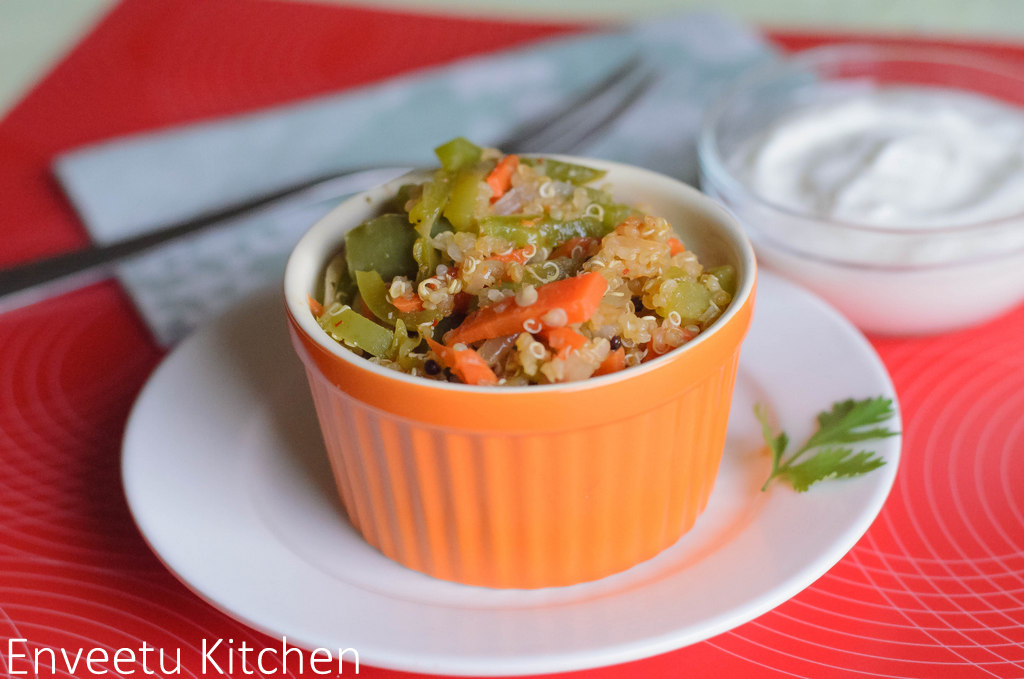 When the water is almost dry, add the drained quinoa to it and mix well. Let it Cook for 10 minutes or until dry. Take it off the stove, Garnish with coriander leaves. Serve Warm with Plain yogurt.