Ras el hanout, means head of the shop or top-shelf, it is spice mix, something similar to our Indian garam masala, made with top ingredients of the shop. Don't get intimidated by the long list of ingredients. All these can be very easily found in Indian house-hold, and if you are foodie, love experimenting, then definitely these spices will be in your pantry!
Once you gathered all these ingredients, just dry roast it and process to fine powder, that's it , tada! you have an awesome, flavorsome, spice blend to experiment with.
I made some roasted potatoes with this new spice mix and oooh, la la, we loved it. I can recreate the same taste in my mind,as i type this. Such unique flavor.
While reading about the spice, i came across that every house-hold might have a slightly different mix of spices for their Ras el hanout!
But many purists say that it should contain a dozen spices.Apart from the ingredients given here, you can also use galangal, dry ginger, fenugreek, paprika etc! It is called top shelf/shop, meaning the finest of spices. So go ahead, tweak it a bit and use your favorite spice and get yet another exotic Ras el hanout.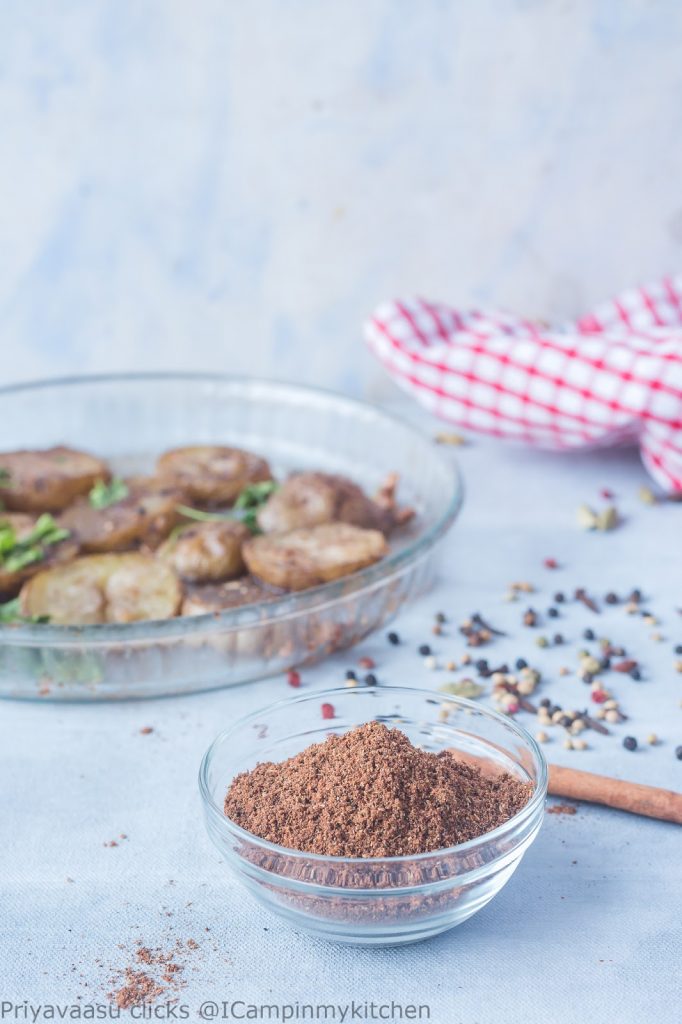 Ingredients
1 teaspoon coriander seeds
1 teaspoon black peppercorns
1 teaspoon turmeric powder
1 teaspoon fennel seeds ( i forgot to add)
1 teaspoon cinnamon powder
1 teaspoon dried rose petals (i didn't have)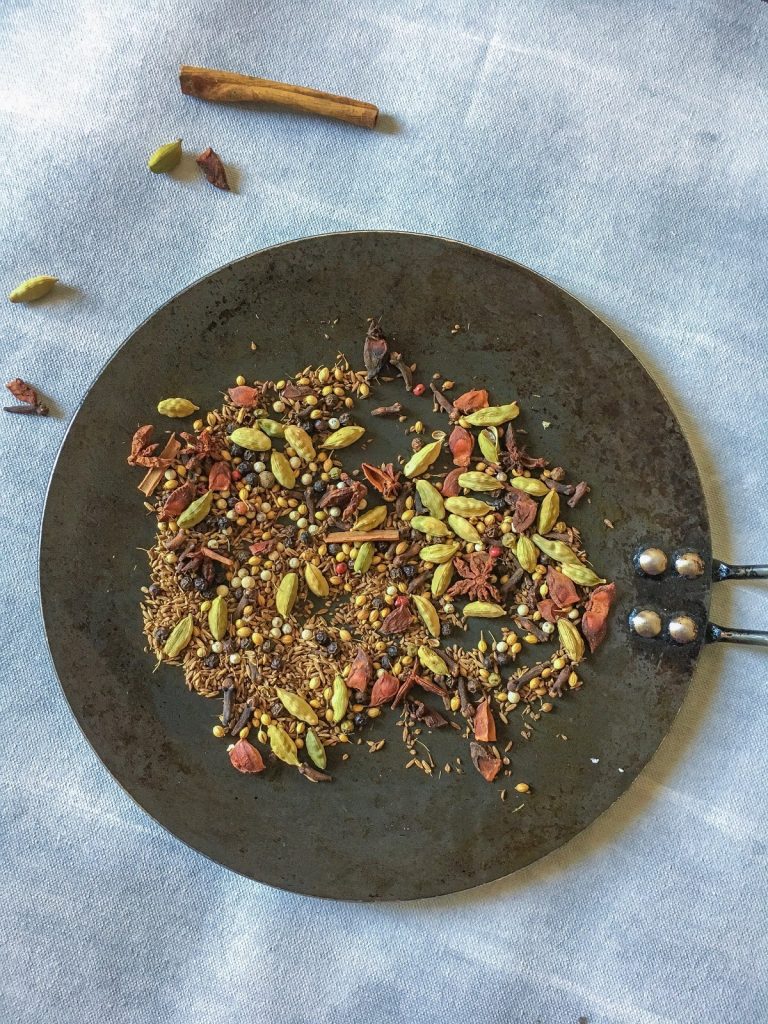 Method
Take all the ingredients, except rose petals, turmeric, cinnamon and turmeric powder in a wide pan. In a slow flame, roast all the ingredients together.

Take care not to burn the spices, keep the flame simmer, and roast. Remove the spices once they are aromatic.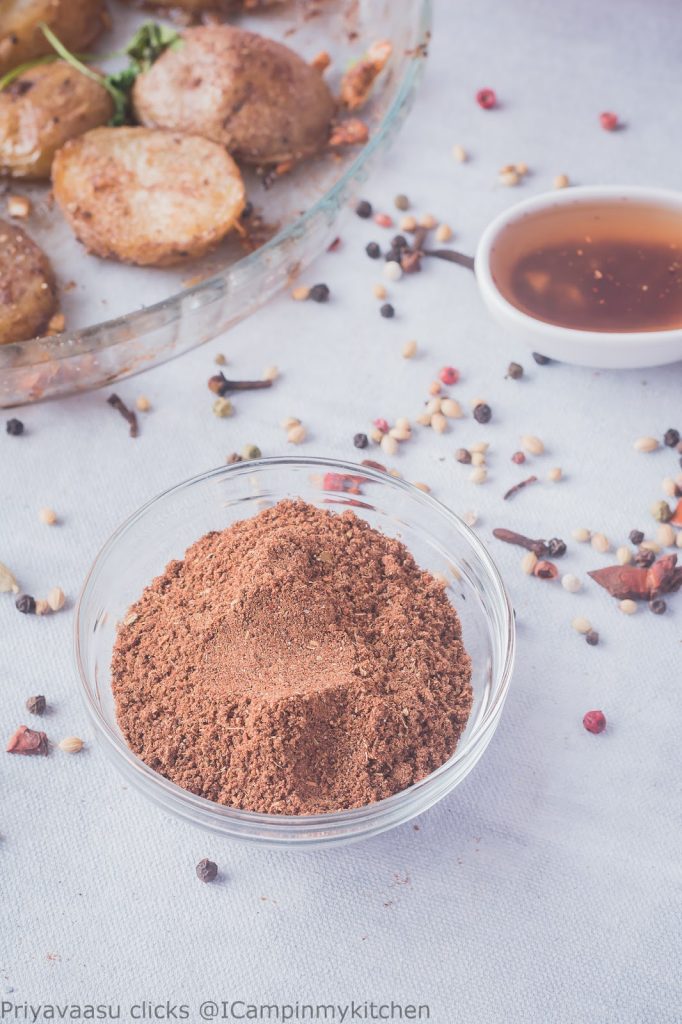 Let the spices cool down completely. Take them together in a spice grinder along with rest of the ingredients and grind it to powder.

Remove the contents to a air-tight container and store away from sunlight. The spice blend has a good shelf life for years.