Rasamalai, name itself brings lotz of Ras to our mouth (saliva!!!!). Enjoyed making this Delicious Desert!! I have made with smaller measurements, works out well for a small family!!!! Thanks Srivalli and
Lavi
for this Wonderful Recipe!!!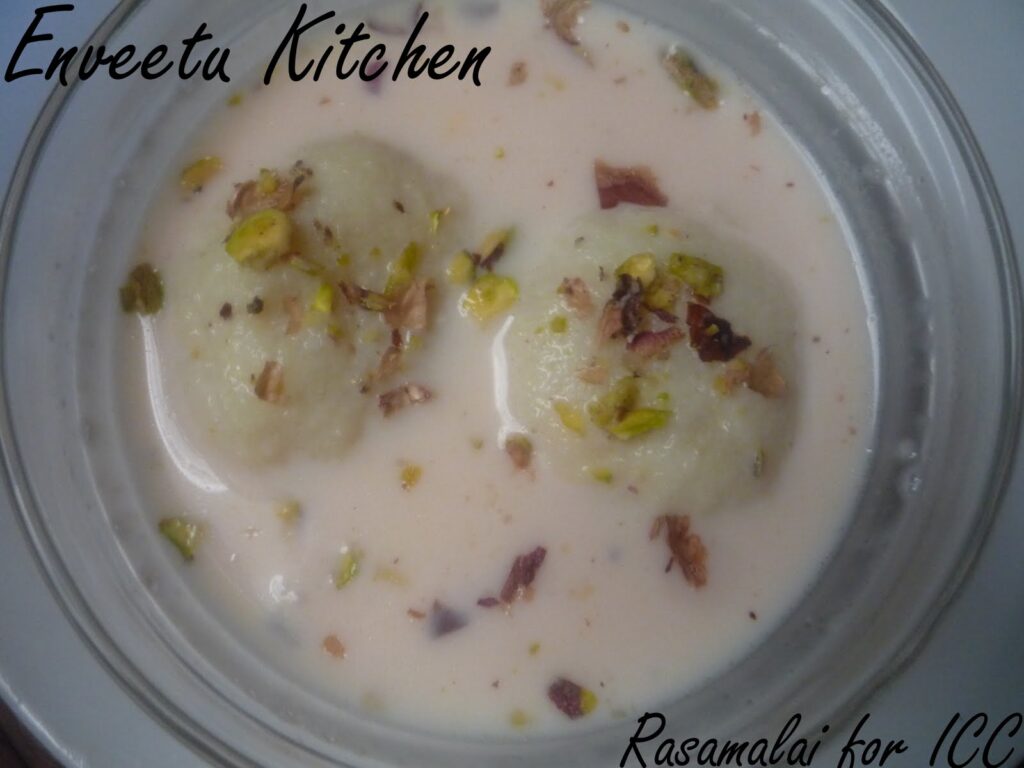 Milk – 1 litre + 3 cups
Half a juice of Lemon or as per need
Sugar- 6 tablespoon (3 + 3)
Saffron – 3-4 strands
Pista-10 finely chopped
Maida flour- 1 tsp
Cardamon as per need
Boil 1 litre of milk and let it cool. Refrigerate the milk for 12 hours. The next day or after 12 hours, remove the thick layer of skin formed over the milk. Now boil the milk, when the milk boils, add lemon juice. wait for a minute or two. the paneer will start floating,Now with a muslin or a cotton cloth, filter the paneer and then tie it well and let it hang on for one hour, till the whey water drops out.
After an hour, transfer the paneer to a wide vessel and  Knead the paneer well till you feel it dont have much moisture content in it.  add a spoon of maida flour to the paneer and make it as small small ball's remember the balls will become double in size after putting it and boiling it in sugar syrup. so make a medium size paneer ball's
In a wide-bottomed pan, add 1.5 cups of water and 3 tablespoon of sugar. let it boil. Now when it boils, add the paneer ball's one by one on to it. Cover and cook in a slow flame for 15 minutes. When done, squeeze the paneer balls gently to remove the excess sugar syrup.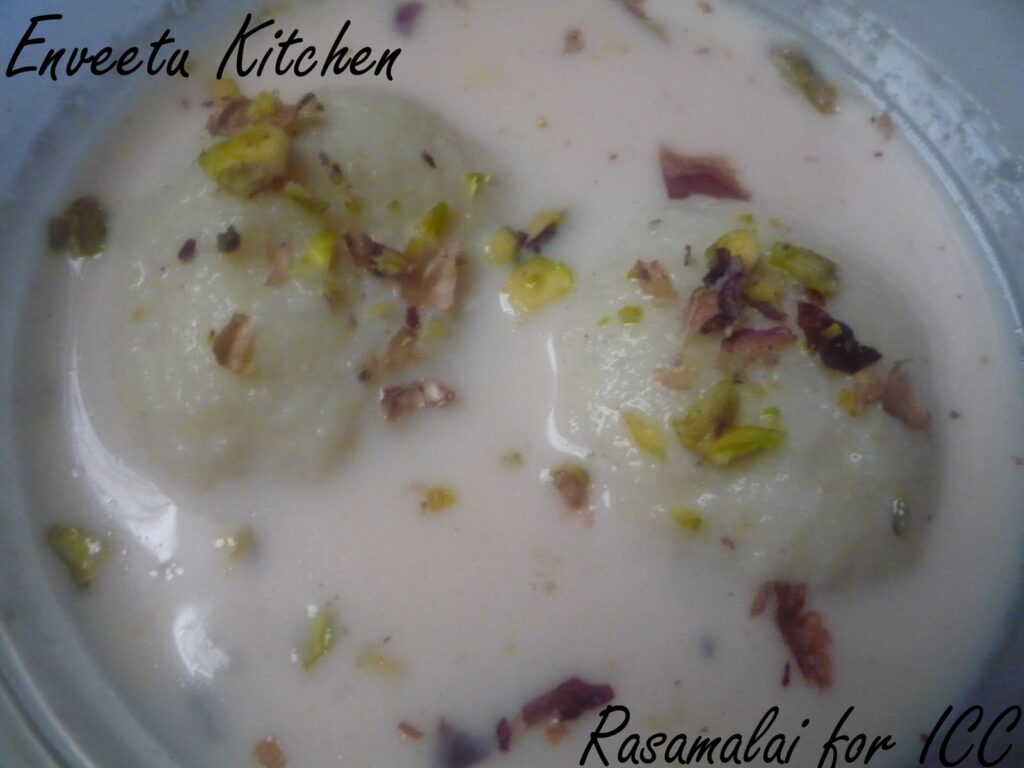 When you are starting to prepare sugar syrup. start making milk syrup/rasa side by side. Boil 3 cups of Milk and reduce it to half. add saffron and crushed cardoman to it and mix well. put the paneer ball's into the rasa/milk syrup. cool it down and refregirate it.Serve with chopped pistachios on top.