Last two days has been pleasantly exciting.  One of my friend delivered a beautiful Baby Girl.  I was shunting between home and hospital helping them with the Cutie Pie!!!! So, today's post is a sweet post to celebrate the occasion. Rava Kesari/Sooji Kesari, a sweet dish made using semolina, milk and sugar.  This can be made in a jiffy, takes about 15-20 minutes.  
Ingredients
1/ Cup Rava/Sooji/Semolina
 1 Cup Milk ( i used Low-Fat)
a pinch of Orange Food Color
2-3 tablespoon Ghee/Clarified Butter
1 tablespoon roasted almond flakes for garnishing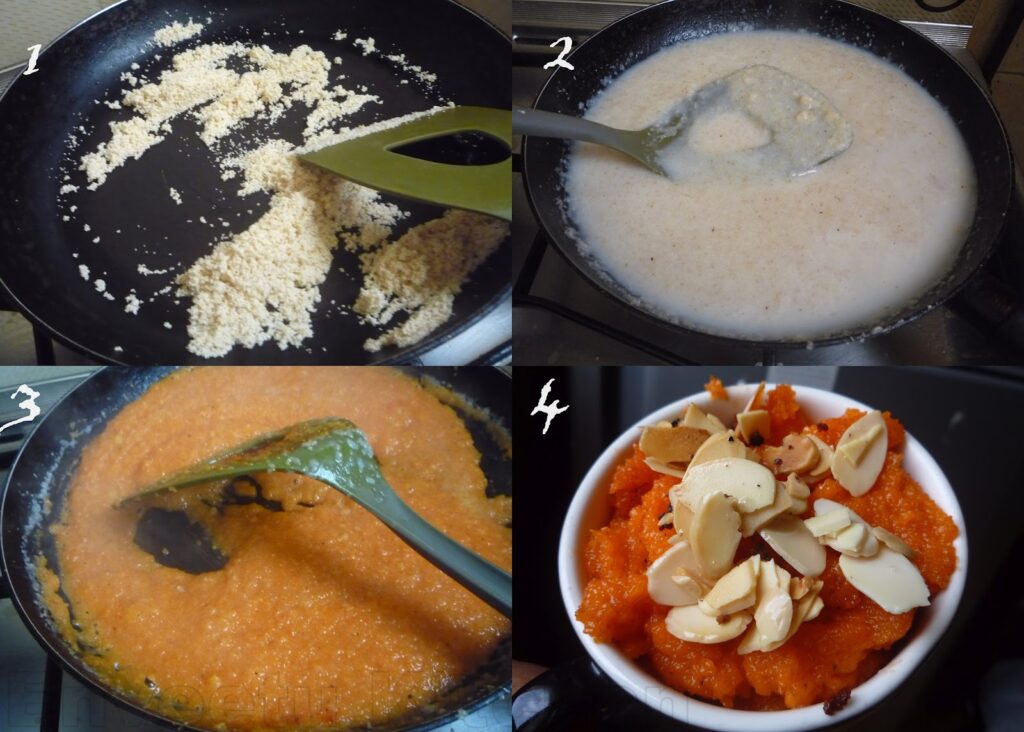 Method
In a Non-Stick Pan, add a teaspoon of Ghee/Clarified Butter and Roast the Rava/Sooji/Semolina until it turns golden and a nice aroma arises. Take care not to burn the Rava/sooji/Semolina.

Add Milk to the this and Stir to avoid Lumps, Let this cook in a Medium Flame. This will take about 10 minutes. Stir 

occasionally.

Add Sugar and half cup of water/Milk and Mix well. Let the sugar dissolve well.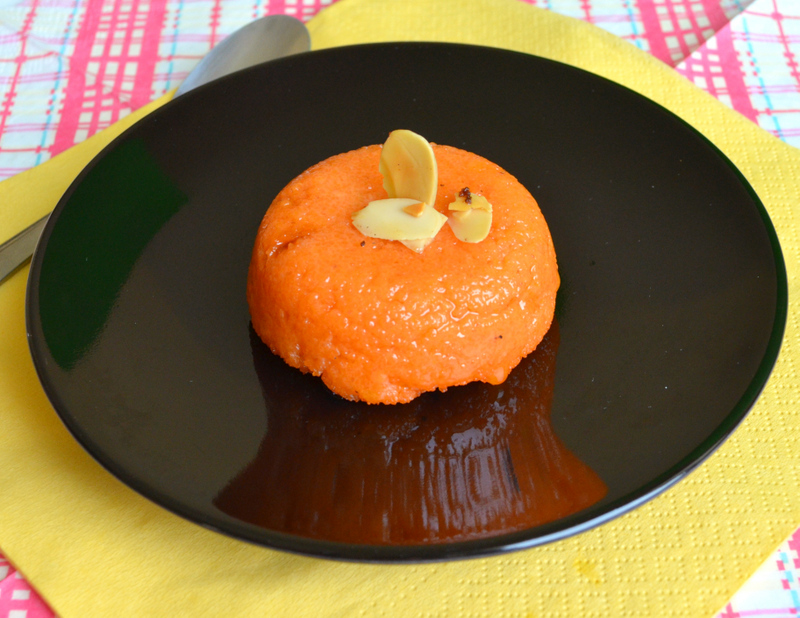 Add Food Color. When the liquid starts drying up, add 2 tablespoon of ghee little by little and Stir.

When the Kesari leaves the sides of the pan. Take it off the stove and Serve Warm.
Check out the Blogging Marathon page for the other Blogging Marathoners doing BM#15