I have a special place for millets, those who read my blog regularly, know it well. A
fter eating millets almost daily at mom's place this vacation, we loved the feel of it, light on stomach. We made the switch willingly to see whether we love the taste and feel of it and how it affects our day to day energy levels and definitely not as a compromise, knowing my husband, for whom taste and feel comes first then comes the health quotient.
So, while returning from chennai, i tried to lug some millets along in the luggage, the ones i get rare here. Samai/Sama/Kutki/Little millet is one among them. Made sambhar sadam with it for yesterday's lunch, it was a big hit.
I have used the veggies which i had in my freezer, yes before going to vacation, i bought some fresh veggies and prepped them for my hubby's cooking, it is now coming handy for me.
The taste was spot on and absolutely no difference from the usual rice-based sadam.
Ingredients
1 cup Samai/Little Millet/Same/Sama/Kutki (i used my Rice Cooker cup)
2 cups of tamarind extract
3 tablespoon freshly grated coconut
Vegetables
4 nos shallots/chinna vengayam, skin peeled or 1 Large onion, chopped into cubes
handful of broccoli/cauliflower florets
¼ cup of frozen green peas
Tempering
¼ teaspoon methi/fenugreek seeds
2-3 pinches of hing/asafoetida
Method
As i said above, i have used the veggies in my freezer for making this one-pot meal. If using fresh vegetables, wash and clean them and cut them into cubes.

Take millet along with the dal, wash it twice with water and keep it soaked in water for 10 minutes.

Heat oil given under "Tempering" in a pressure pan, add mustard seeds, hing and turmeric powder. Let the mustard crackle, next add fenugreek, red chilies and curry leaves. Saute for 30 seconds,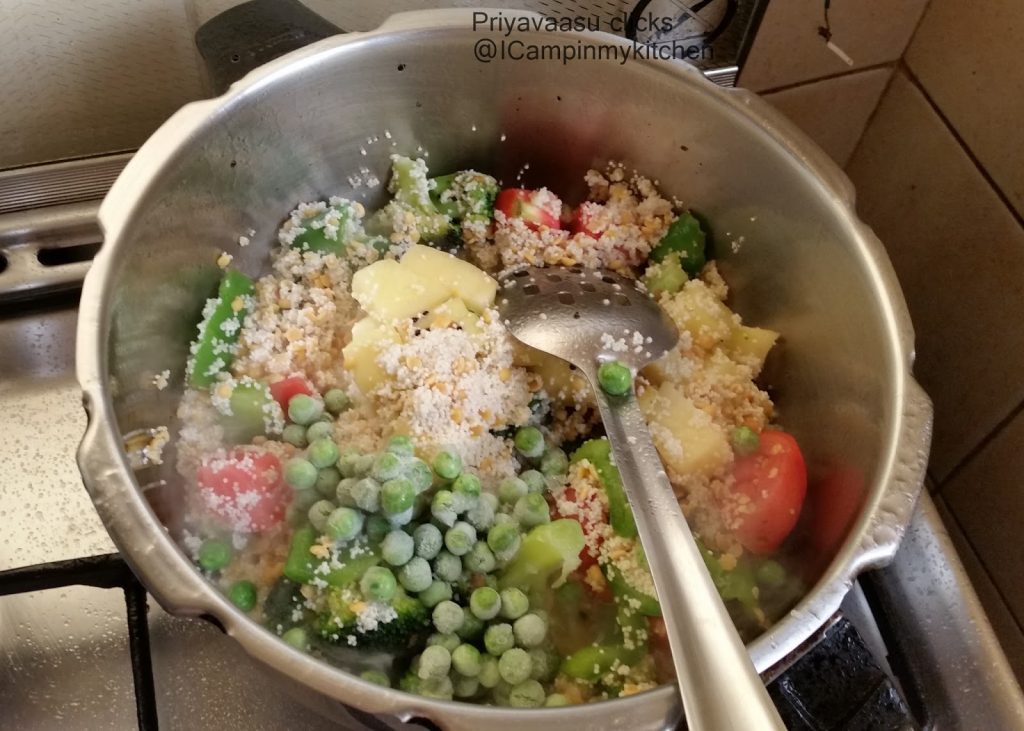 Add the onions, saute until they turn translucent, followed by tomatoes and the vegetables and saute for a minute.

Drain the excess water from the millet-dal, add it to the pressure cooker and saute for a minute. Now add the tamarind extract and water. Mix well. Add Sambhar powder, coconut and salt.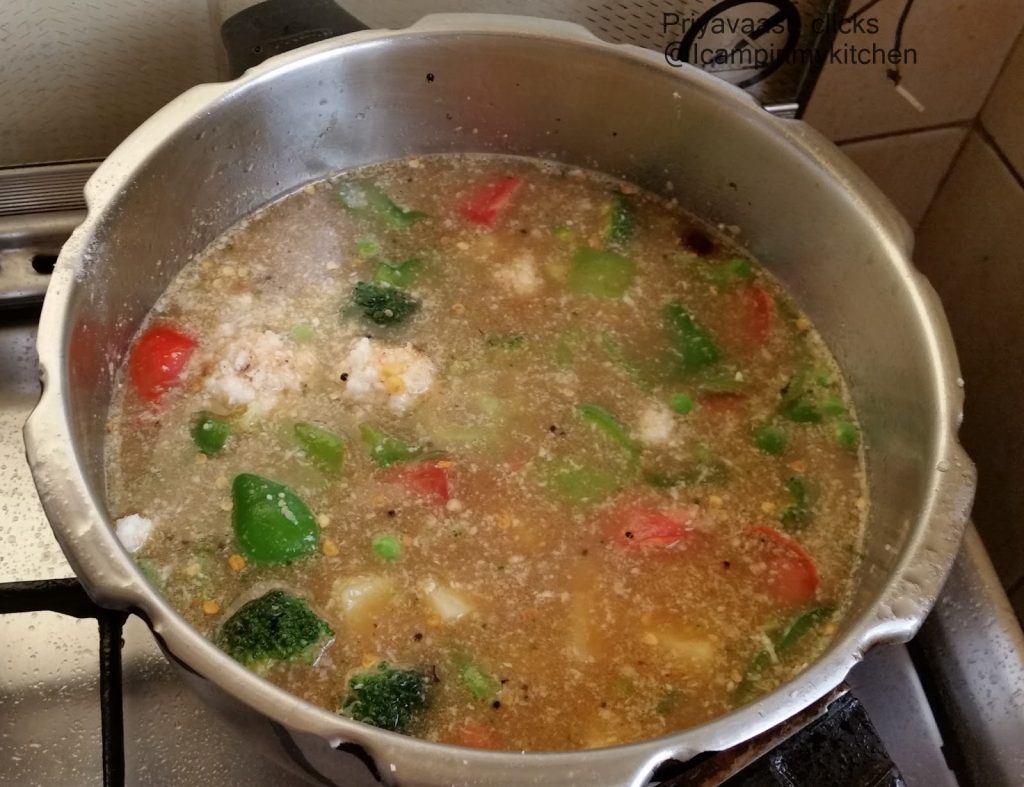 Close the pressure cooker and cook for 4 whistles in a medium flame. Once done, remove it from the flame and let the pressure fall on its own.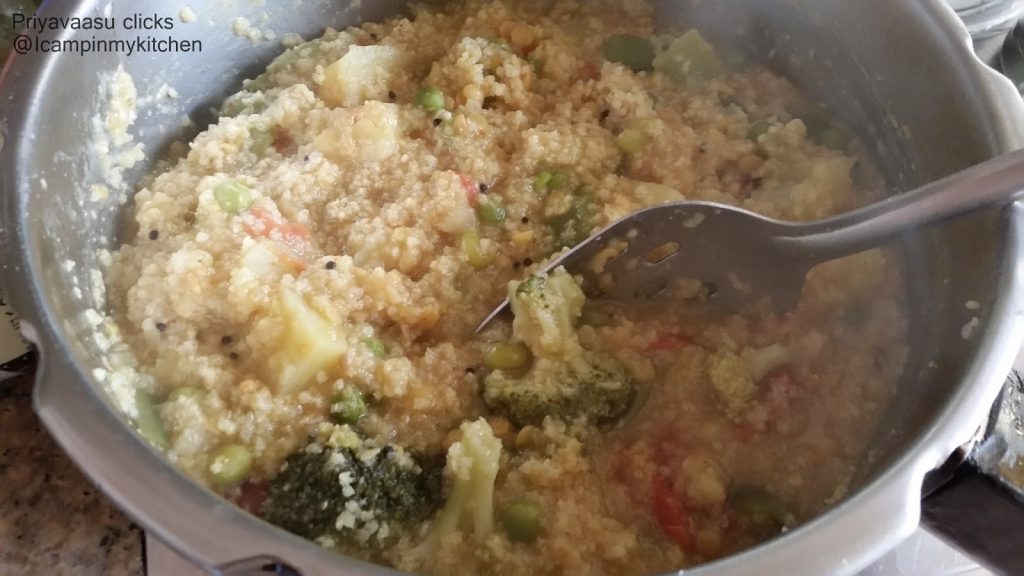 After opening add a generous tablespoon of ghee on top and serve hot with your favorite curry or appalam.