It is Blog Hop Wednesday, Week-13. From this week, we have few changes, previously we used hop every 2 weeks,from now on, it is been changed to a Monthly Event. If you are interested in joining us, Please visit tickling palates for the rules.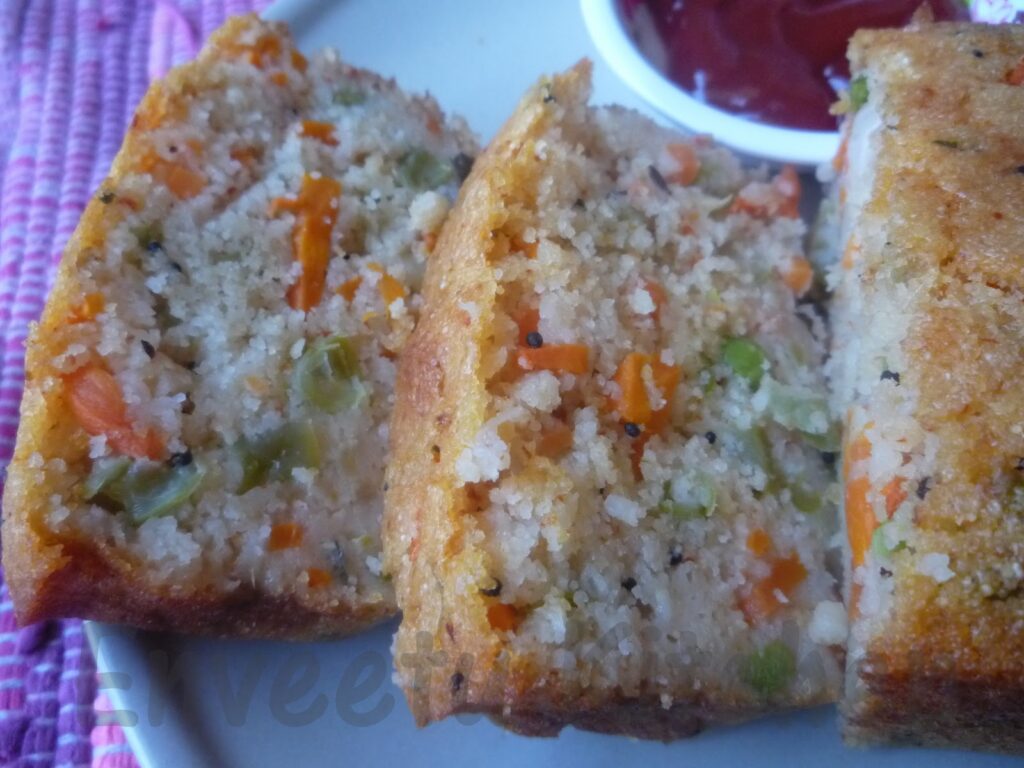 1 Cup Semolina/Rava/Sooji
1 Large Carrot, thinly sliced
1 inch piece Ginger, grated
Pre heat the oven to 350 degrees.Grease a loaf tin and line it with parchment paper.

In a bowl, mix together semolina, red chili powder, turmeric powder, salt ,veggies and yogurt.Add water to make a batter

In a pan, add oil, add the seasoning ingredients one by one and add it to the batter

Add baking soda and baking powder to the batter and mix well.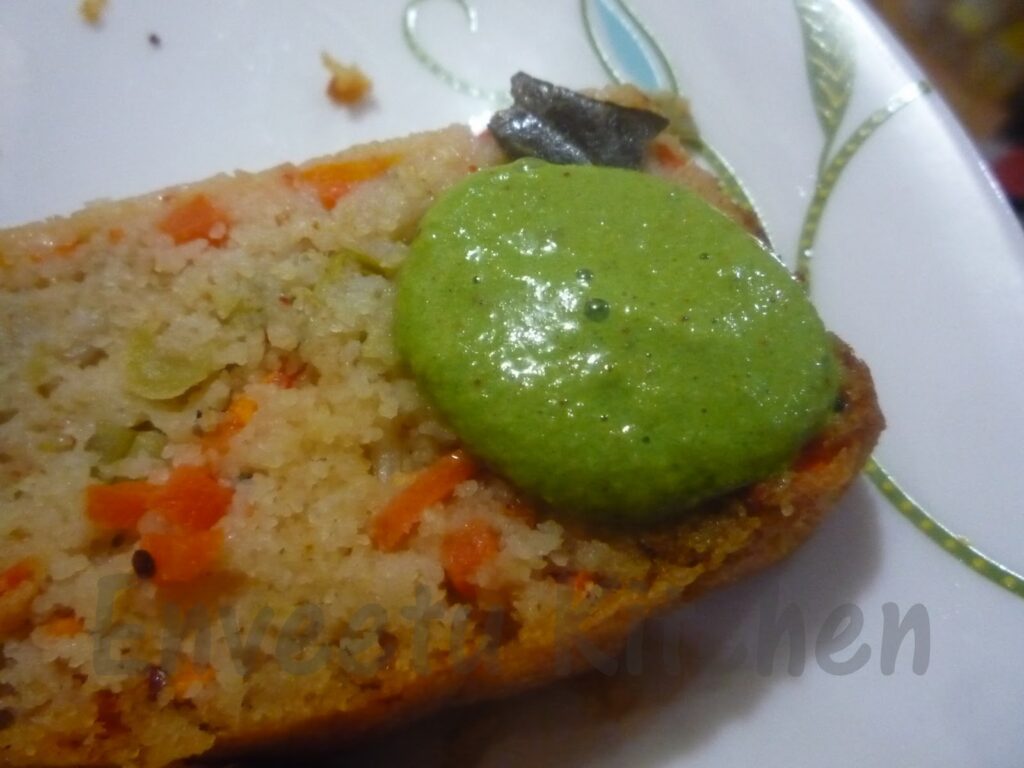 Pour the batter in the prepared pan. Bake for 35-40 minutes.

Serve hot with coriander chutney and tomato ketchup