Made this for my Kid's Snack Box. Tasted great and healthy too. I had just potato @ home, you can add some green peas, shredded carrots to make even more veggie!!!!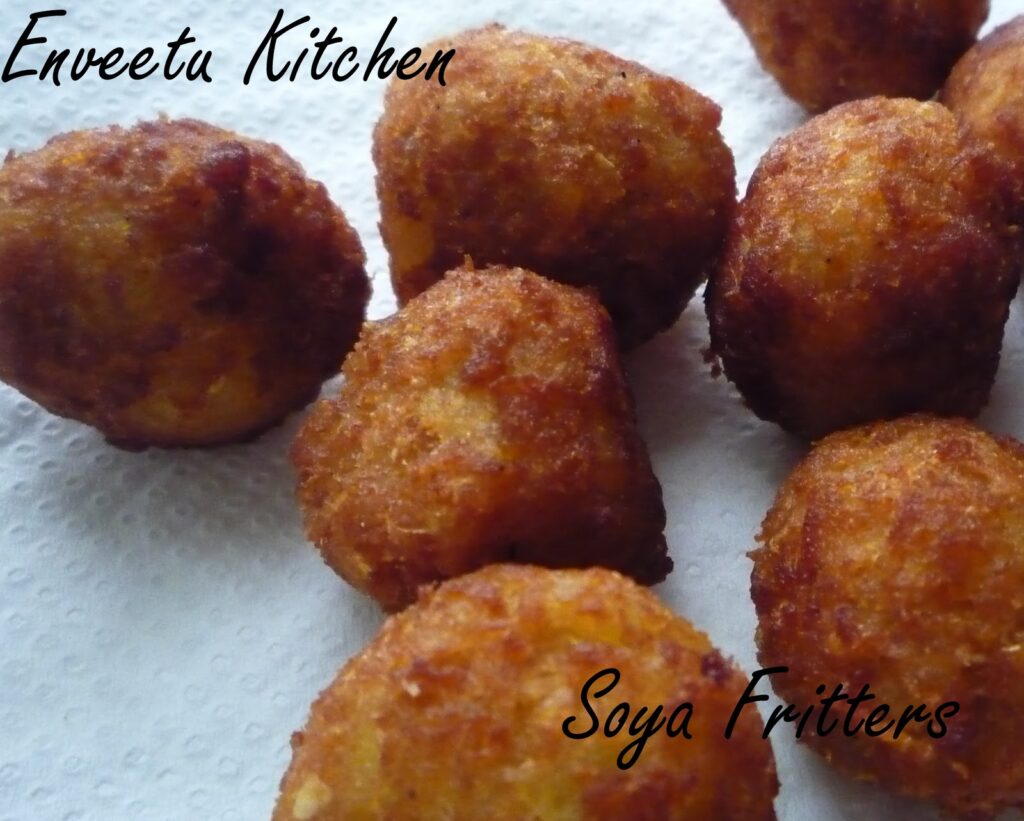 Ingredients
¼ cup Broken Soya Chunks
1 Large Potato
a Handful of Besan/Gram Flour
½ teaspoon Red chilli Powder
½ teaspoon Ginger Garlic Paste
¼ teaspoon Garam Masala
Salt to taste
Oil for Frying
Method
Soak the Broken Soya Chunks in Hot Water for 2 minutes, Drain, wash in cold water and Squeeze out the Excess water. I used the small Tea Filter to Drain the broken soya chunks and used a Katori/Bowl to squeeze the excess water. Peel and Boil the Potato.
In a Bowl, Mash the Potato, add The Broken Soya, Besan/Gram flour and all the spice powders and Mix well to make a soft, a bit sticky dough. If needed, Sprinkle some water to make the dough.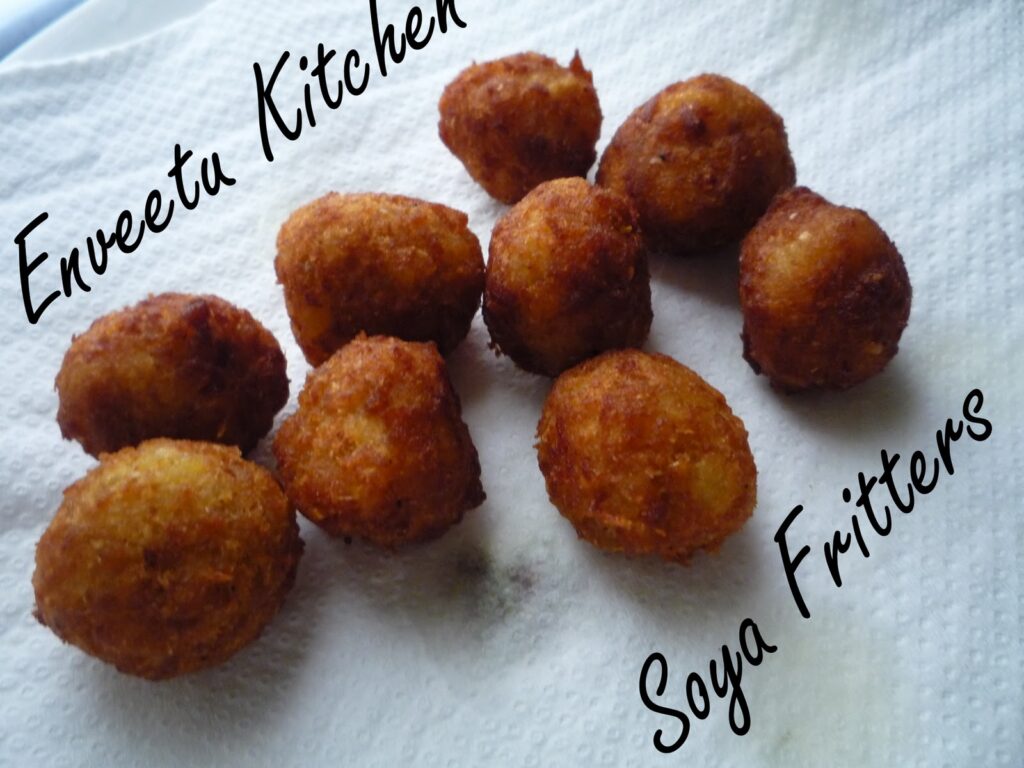 Heat oil in a Deep Pan, make small balls of the dough and Deep Fry them in batches. Drain on Kitchen Towel. Enjoy with Tomato Sauce!!!!